This is a bit of a long post since I took a fair few pics of this fellow as I was making him. He was entered in the Golden Demons Australia competition back in 2004, the last of the Games Day GD events, and won me a silver in 40K Large.
Here's his start with a fair bit of green stuff. I ground down the left shoulder plate and sculpted on a mouth with a lot of teeth and a new trim with arrow points. I trimmed back his hanging guts and sculpted in a Khorne belt buckle. I sculpted on the large skull on his left hand. I added extra horns to his head and redid the top of his head. I also added grenades, swords in scabbards, the little pelt cape hanging from his shoulder all from the bits box.
The teeth on the ground down shoulder took a couple goes before I was happy with the result.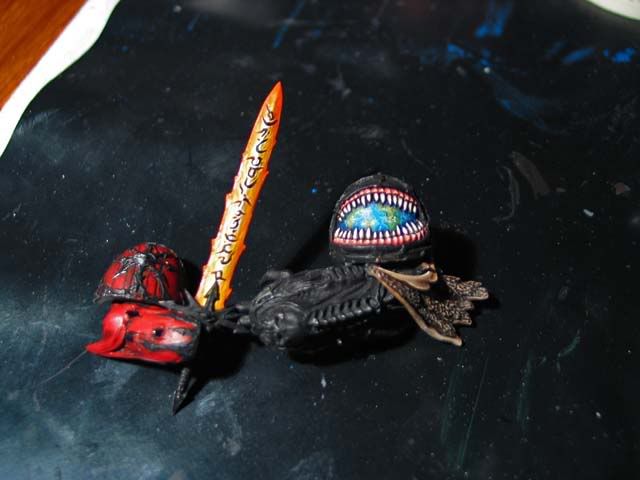 It took me a few goes painting the planet in the mouth as well. 2nd time worked out much better.