While going over my kits sanding here and there getting them ready for paint I noticed something odd. The large turret on the Caimen is probably the biggest diversion from the look of the Aliens APC appearing to be quite a different shape and covered in gribblies on top compared to the very simple movie version. What I noticed though was that most of those gribblies were actually the runners that should be on the rails running along the back of the APC.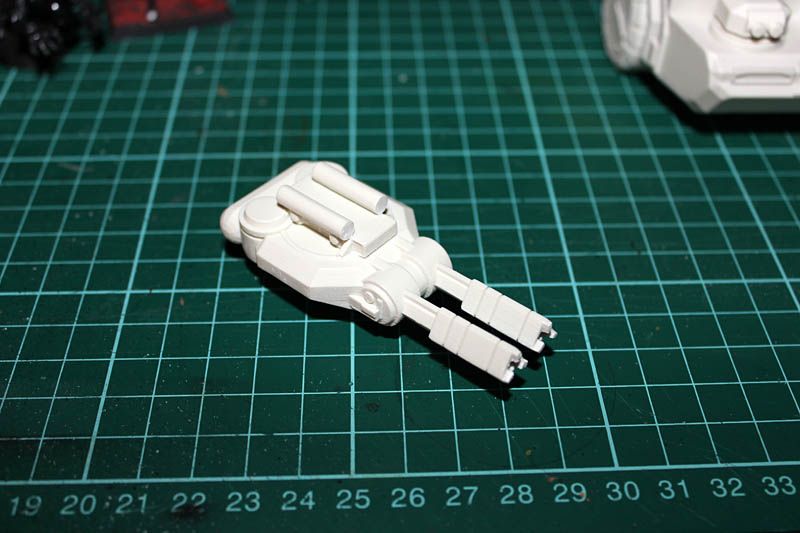 They had flipped the turret UPSIDE DOWN! I have no idea why they did this.
So what I did was cut off the tubes then sand the runner flat. Then use a razor saw to cut the peg off the other side then glue it to the runner.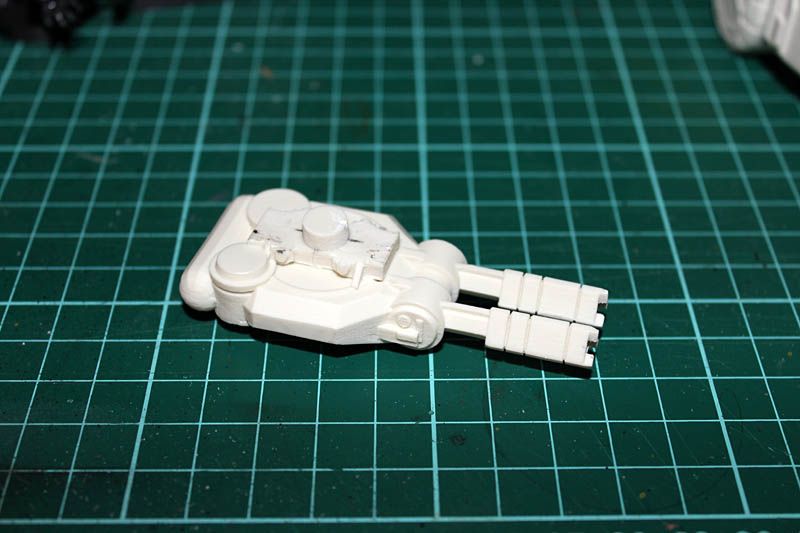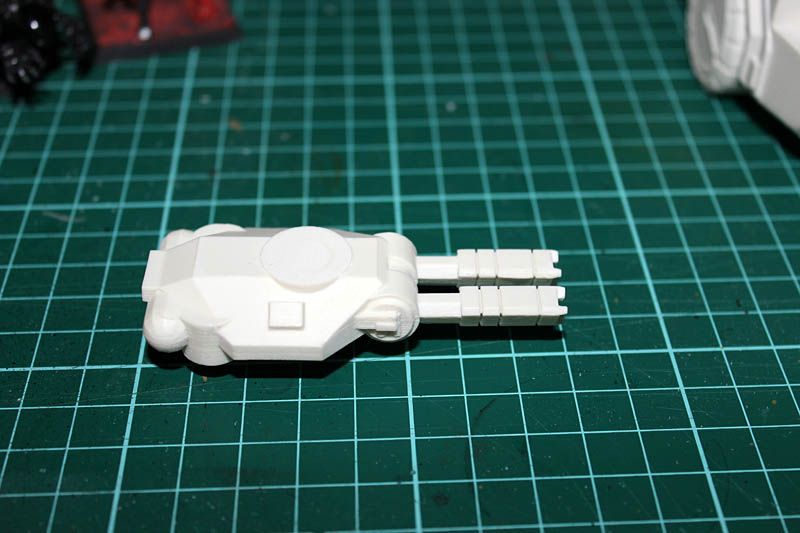 Here is the comparison of the 2 turrets before and after the mod.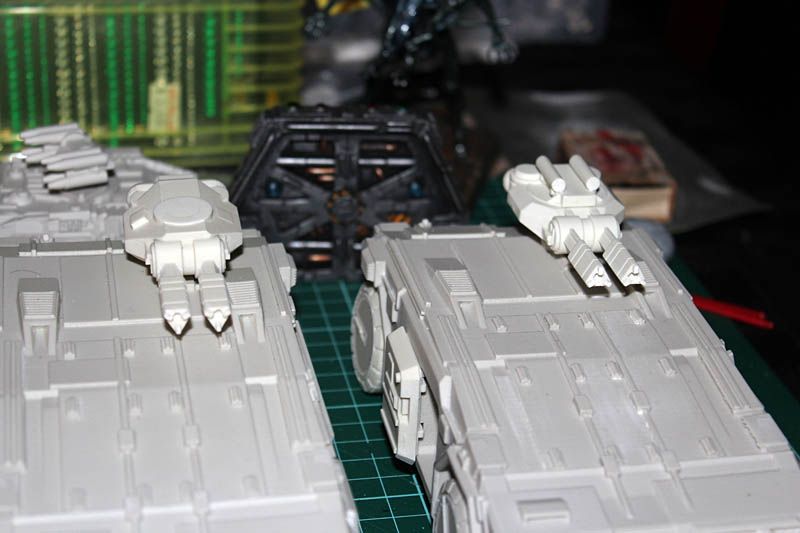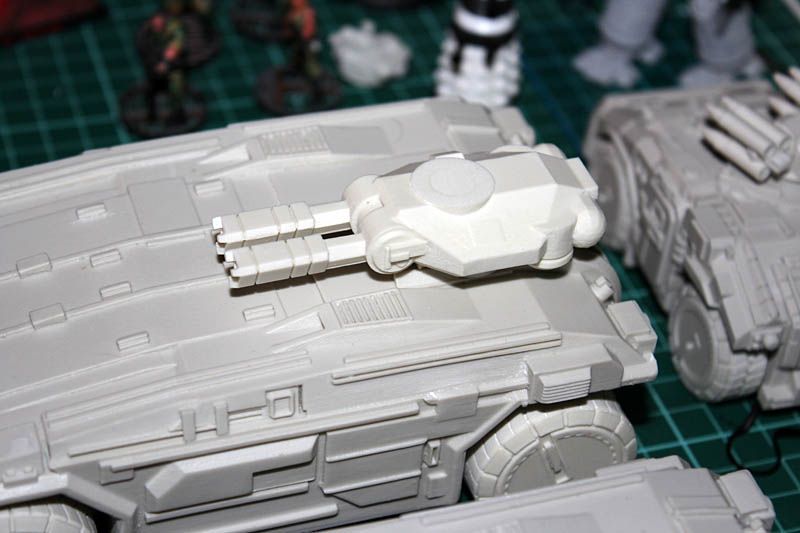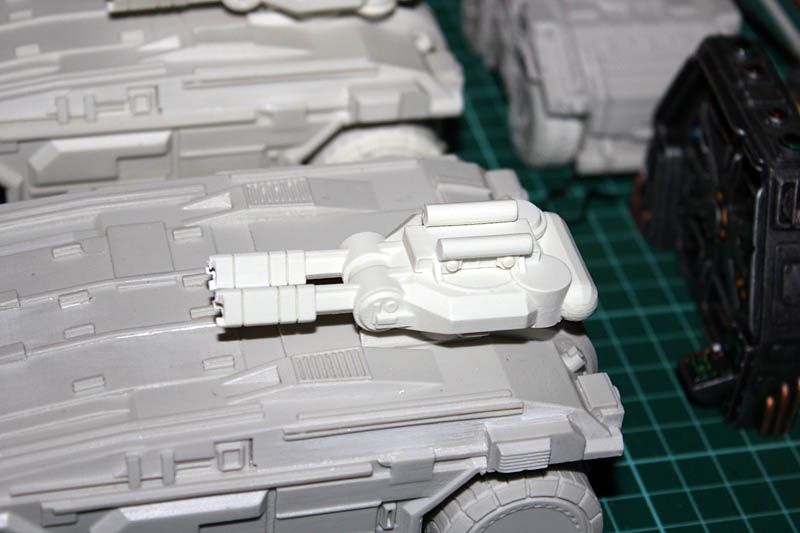 So what does everyone think? Improvement? Should I fix the 2nd one or have them different? Should I sand off that disc from the top of the turret?