I have to say I was super excited to get and build this kit. I've been a Metal Slug fan for years and always give it a play if I see an arcade machine of it, I always liked the art style and loved the Tank Police inspired tank. Wanted my very own one for years and was super surprised to find a plastic model kit of it. I'd seen several unacquirable garage kits of it from Japanese model shows but never a regular plastic kit, mind you I kind of doubt it's licensed since they called it Metal Bug.
Here's the box, it got a bit squished in the post :(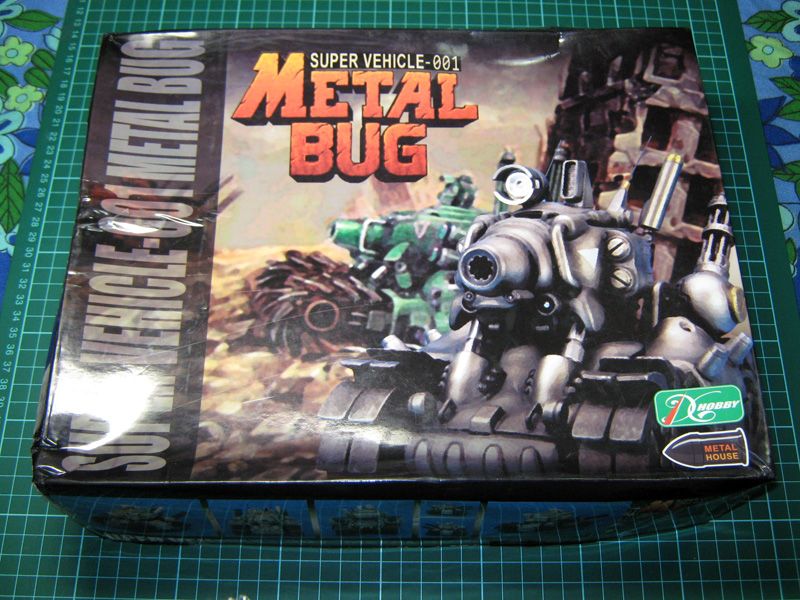 When you open it up it has this slip cover inside
and then lots of parts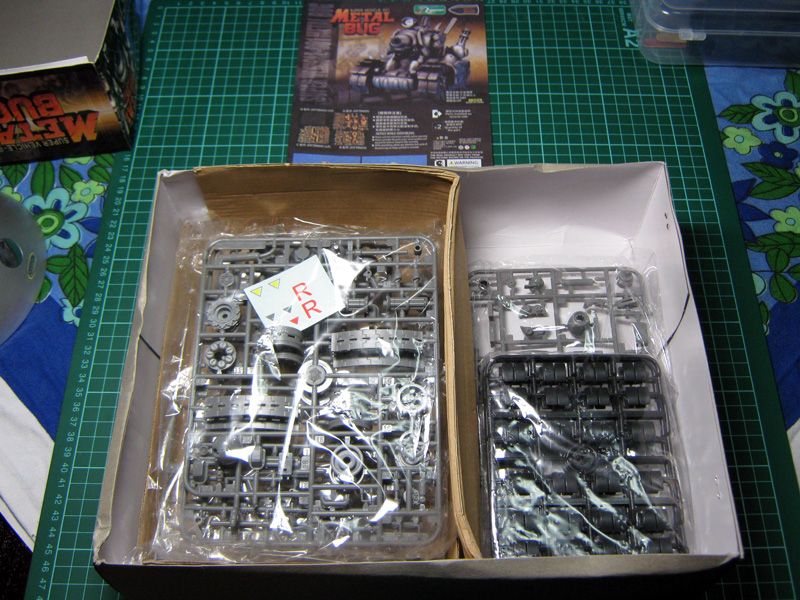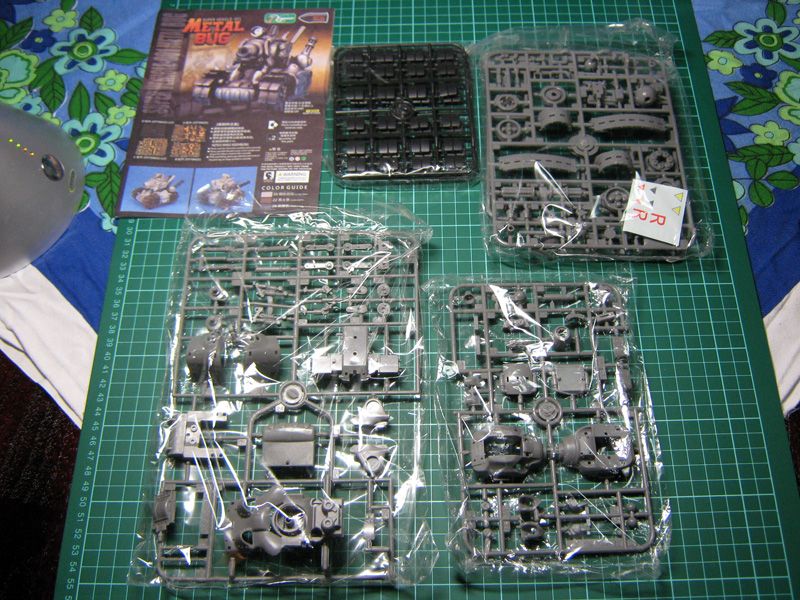 Just looking at all the bits and the clean up required put me off at first so I did up the anime helicopter kit 1st before returning to the nightmare of the suspension on the tank. Sooooo many parts
This is just for the front wheels. Each of those pistons was a separate part that needed cleaning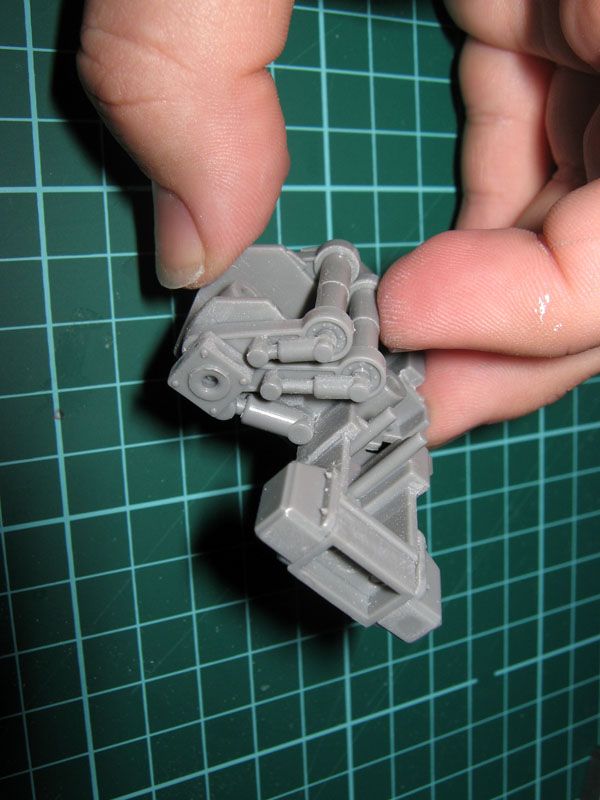 the hull and complicated suspension continues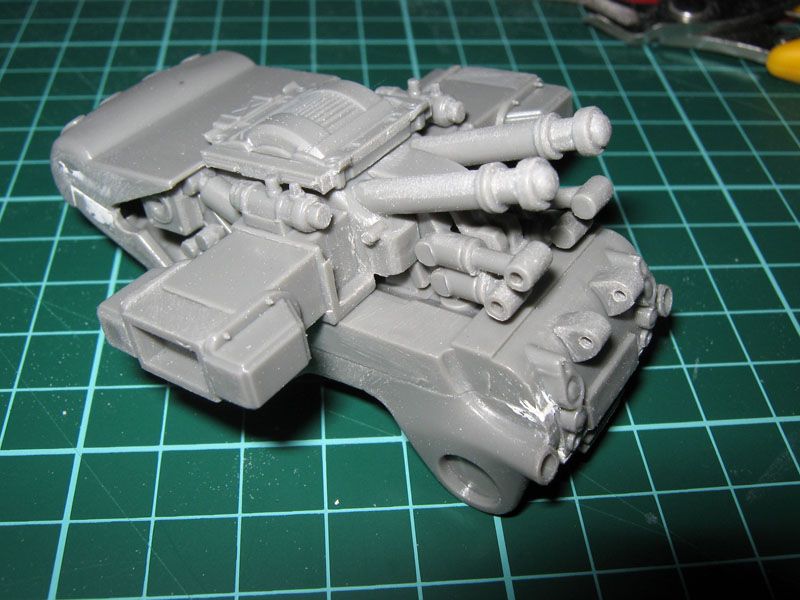 there was a bit of a gap at the top above the lights. Needed to use a strip of plastic card to fill it
most of this stuff won't be visible once it's built but damn they put effort into giving you detail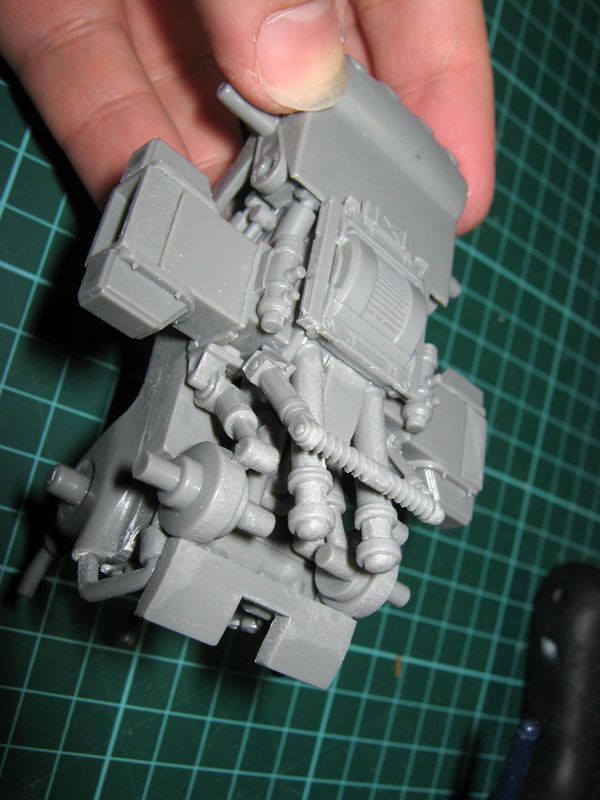 the turret coming along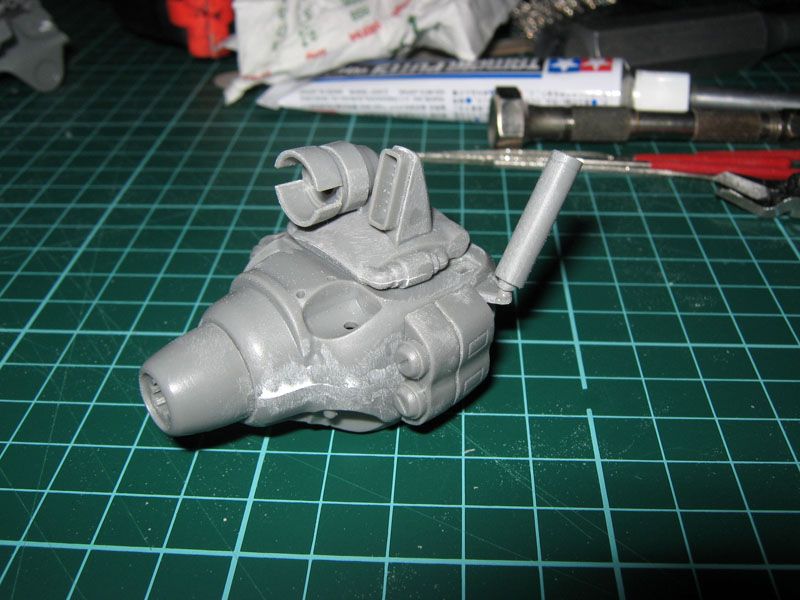 the turret is mostly done here just need to add the antennae which of course broke getting them off the sprue, so did most of the little grab handles so I replaced the handles with bent wire and the antennae with guitar wire (which did bad things to my cutters T_T )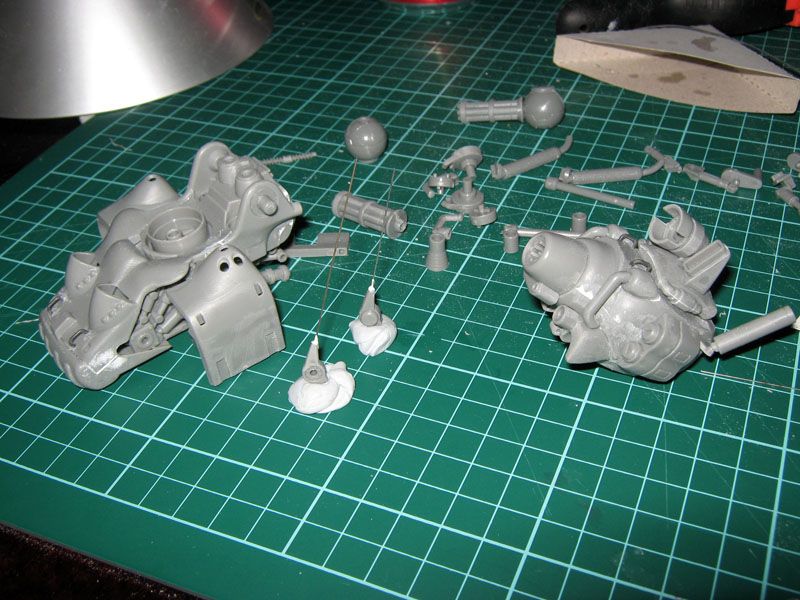 the back end was ridiculously complicated with the pipes and the disk brakes and platform etc etc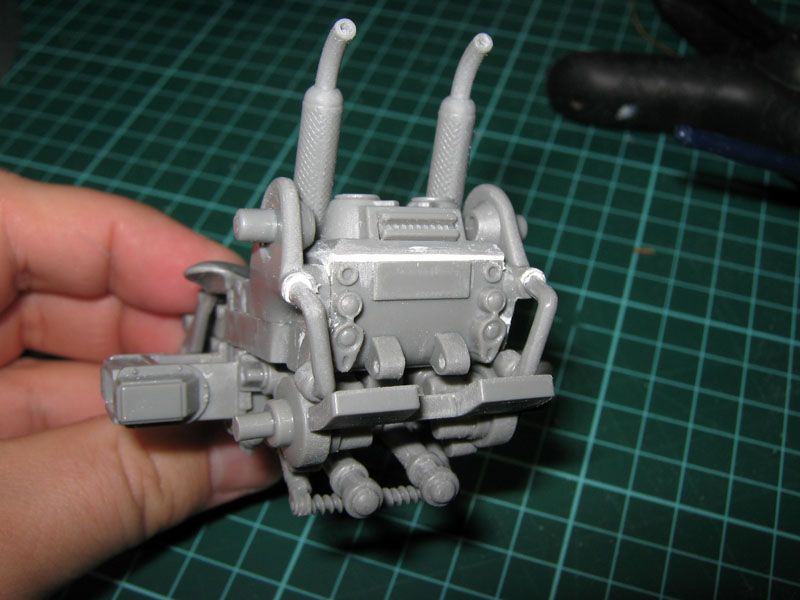 Everything done except the tracks
and here she is all built. The tracks were just as much a nightmare as the suspension but they look great when all together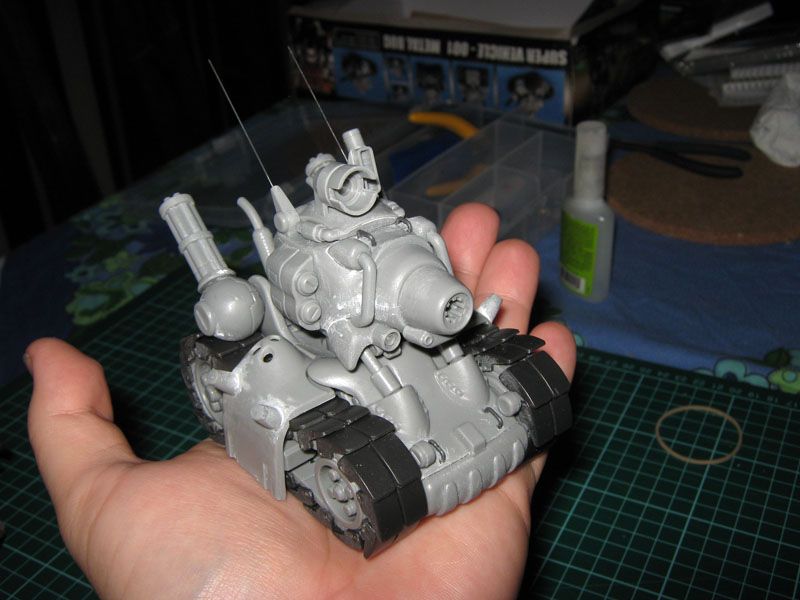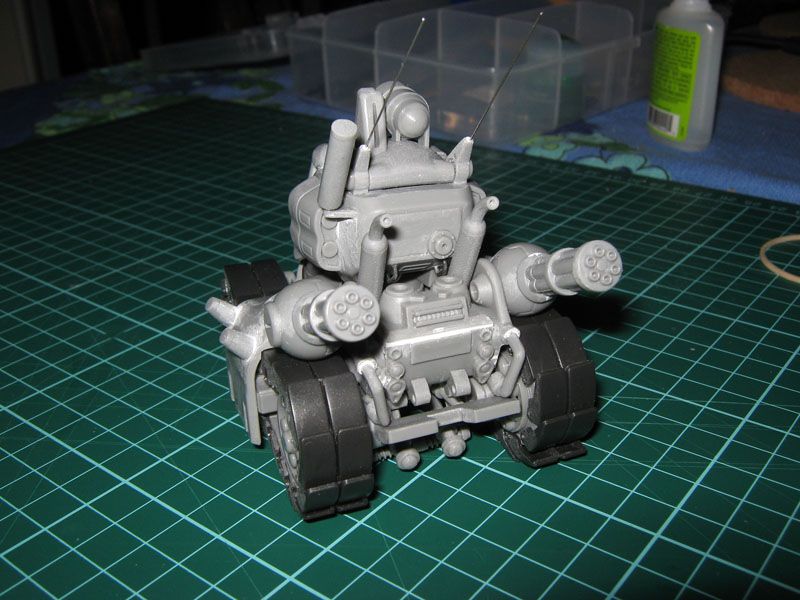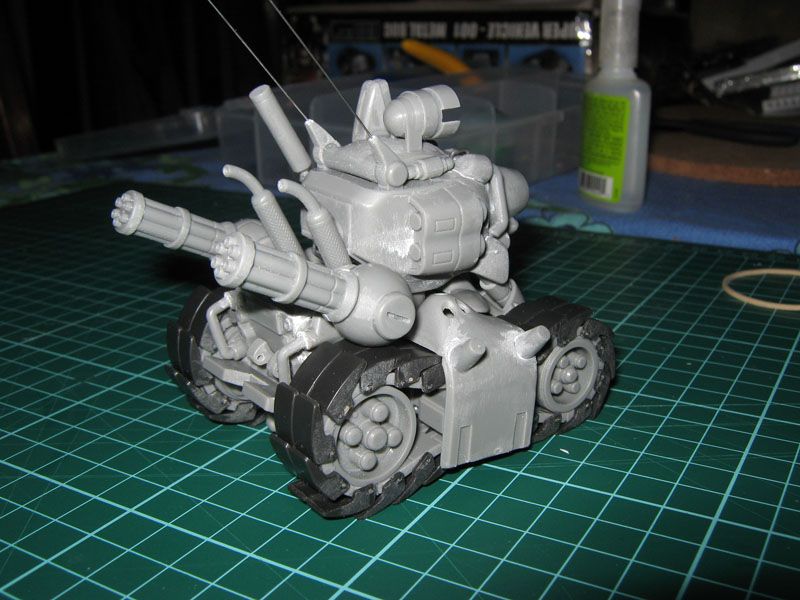 and for those people thinking I wonder if this would make a good say Space Ork tank here is some size comparison shots (note these are an ork boss and nob so a fair bit bigger than a regular grunt)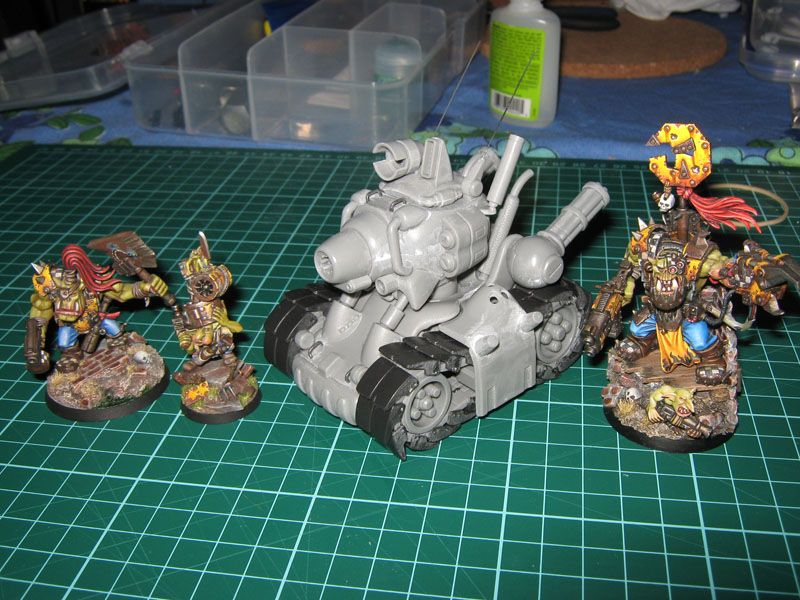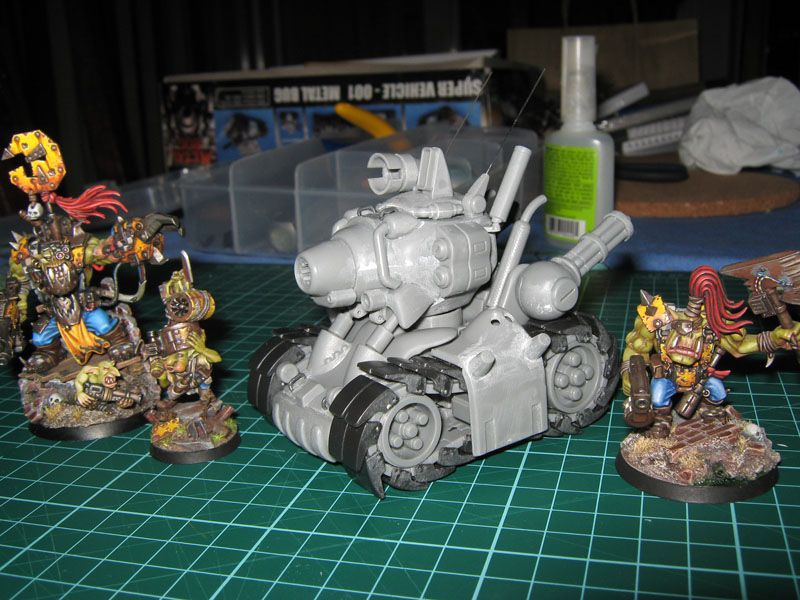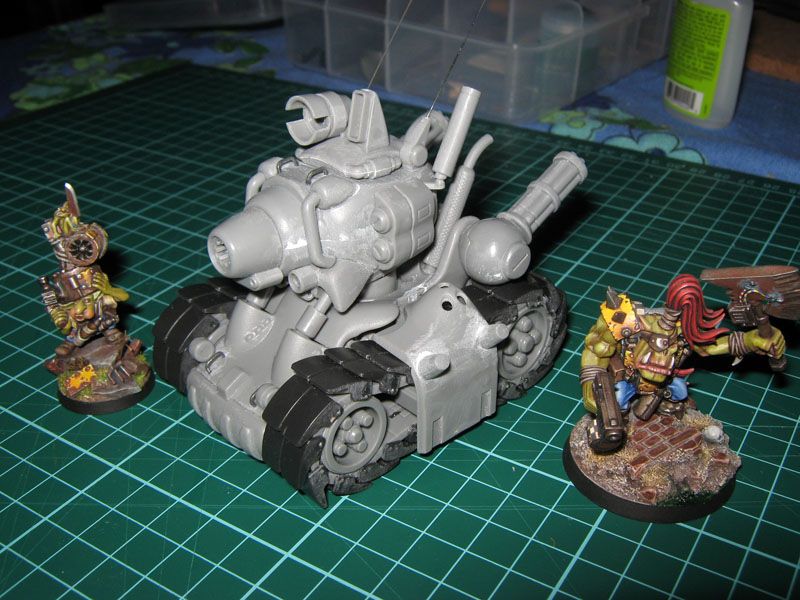 I really am happy with the finished tank and look forward to getting it painted soon. Should probably airbrush it save my sanity.