I seem to be on a bit of a kit building thing at the moment, here is another kit from
CNC Workshop the double pack of Antenna Dishes
. Fairly simple looking kit going by the sprues.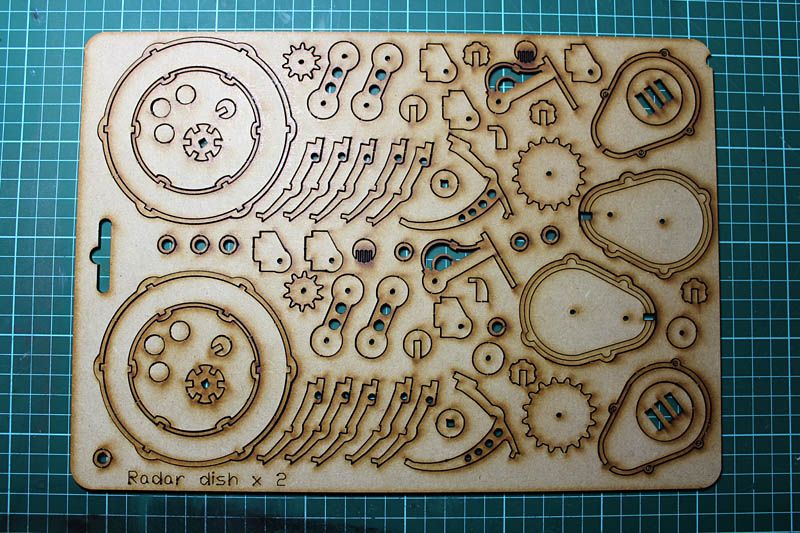 The build goes together fairly easilly after a lot of clean up sanding. Like the buggy the cut curves aren't as smooth as they could be and there are lots of notches for no particular reason all over the place that you have to sand and putty up. CNC really needs to crank down their laser power too cause the edges are very burnt. Anyway onto the build.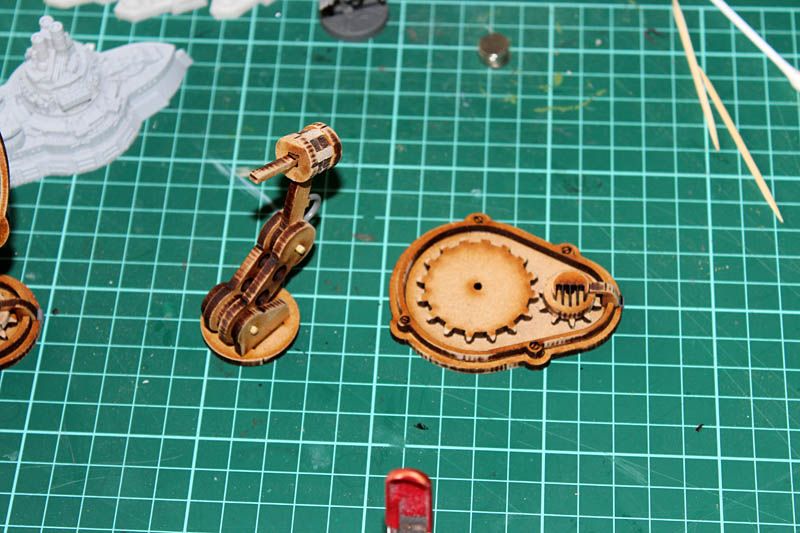 The base with the gearing is quite nice. You align the gears with the baseplate using toothpicks and predone holes. The arm joints also align using toothpicks, in this case I cut down the toothpicks and glued them in place which let me rotate the joints till I liked the arm pose and glued it in position.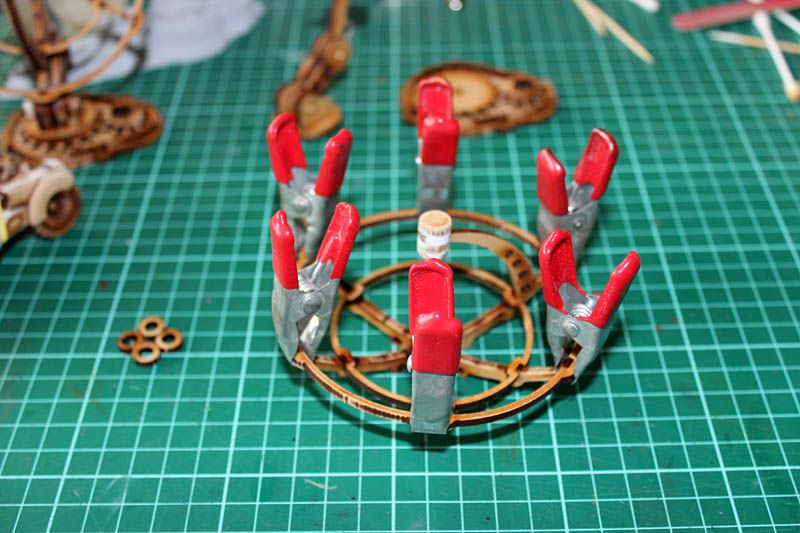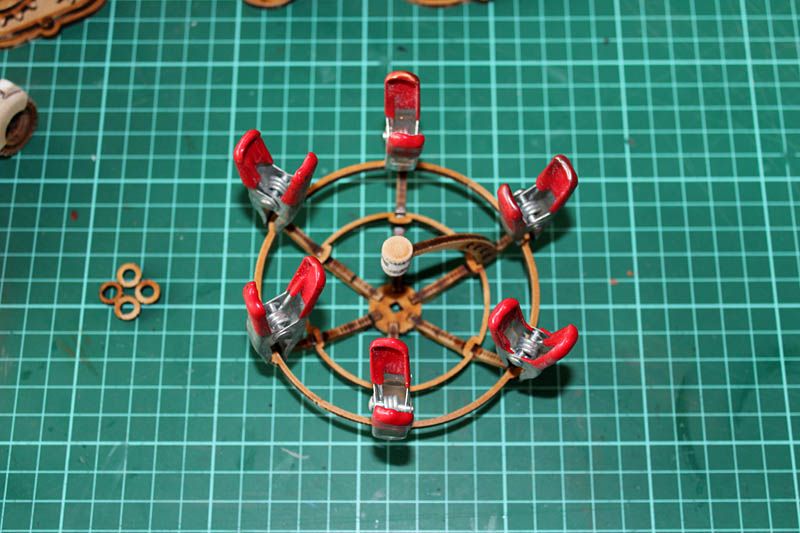 The only way to really glue together the dish is clamp the ring to the arms, cause they don't quite line up.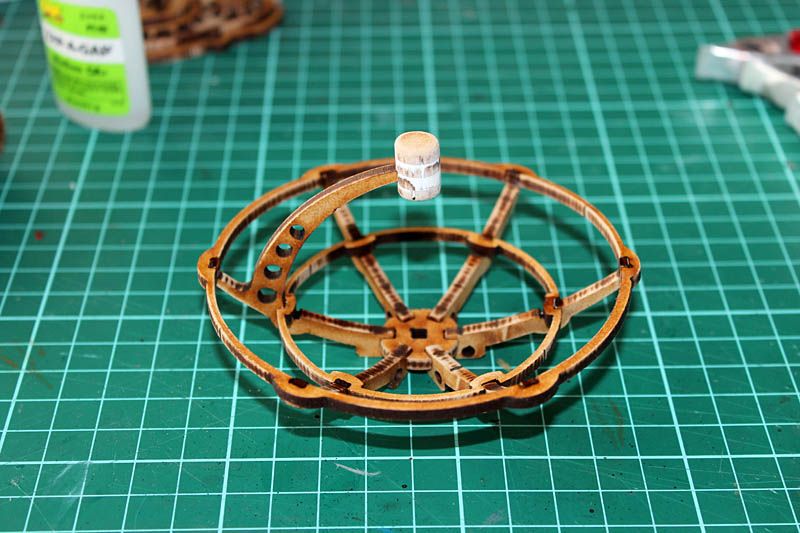 It does look good once the glue dries.
Then attach to the arm.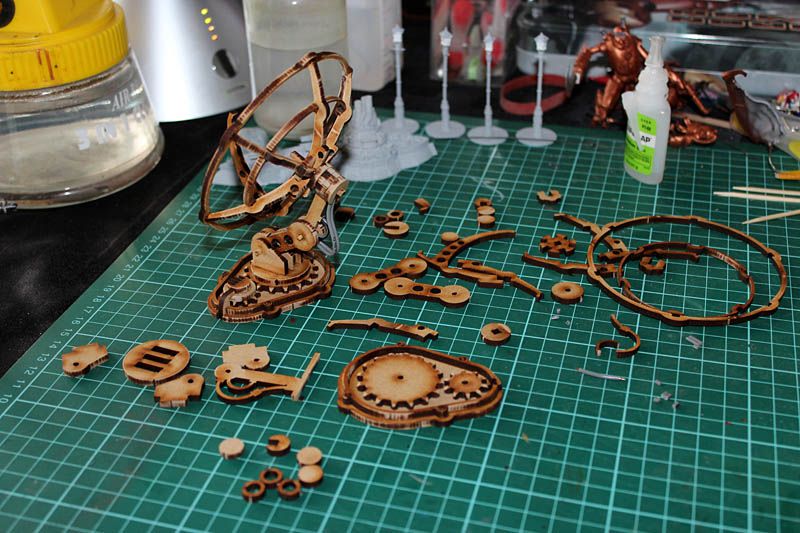 And onto the 2nd dish.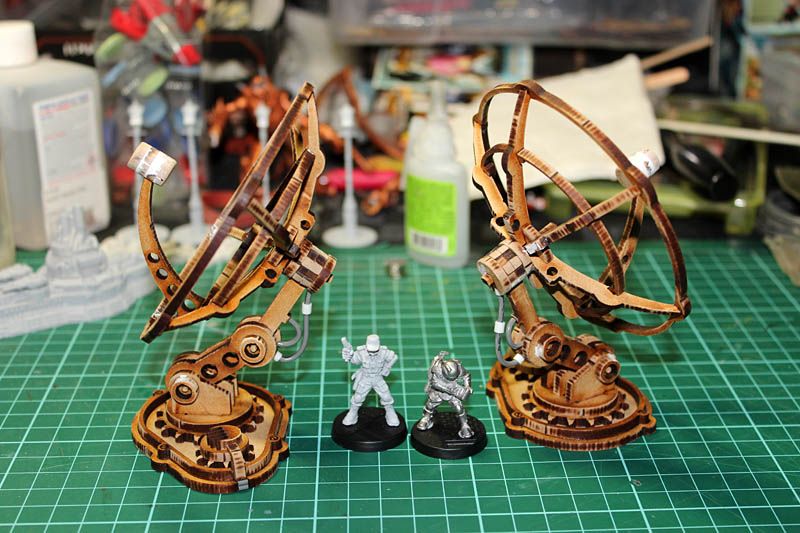 You can see I changed out the lasercut cables at the back of the arm with some regular wire and bits of plastic tube but that's the extent of my blinging up on these. I really like them.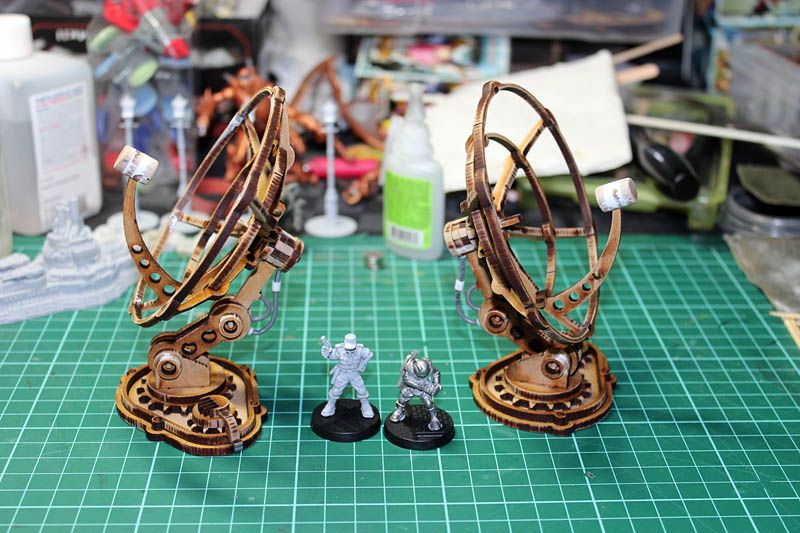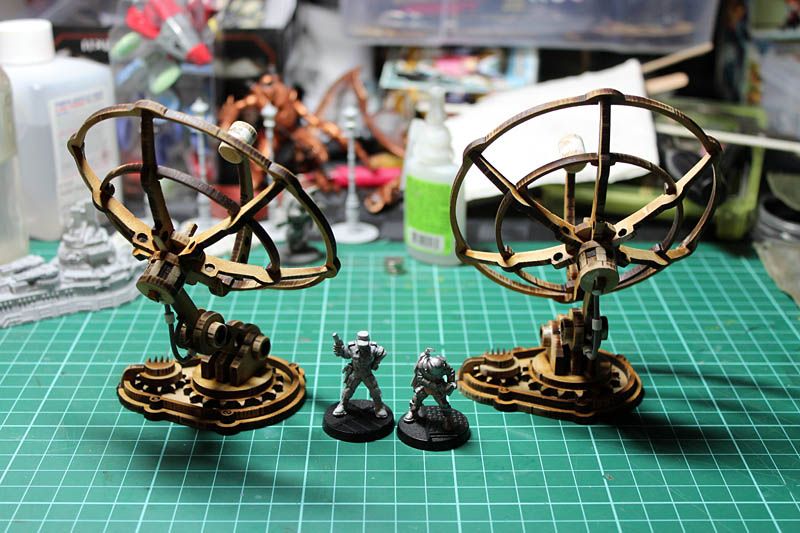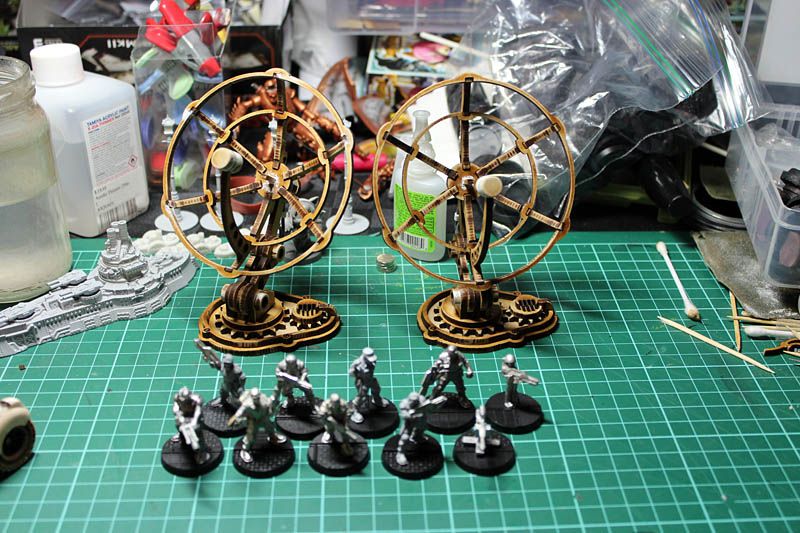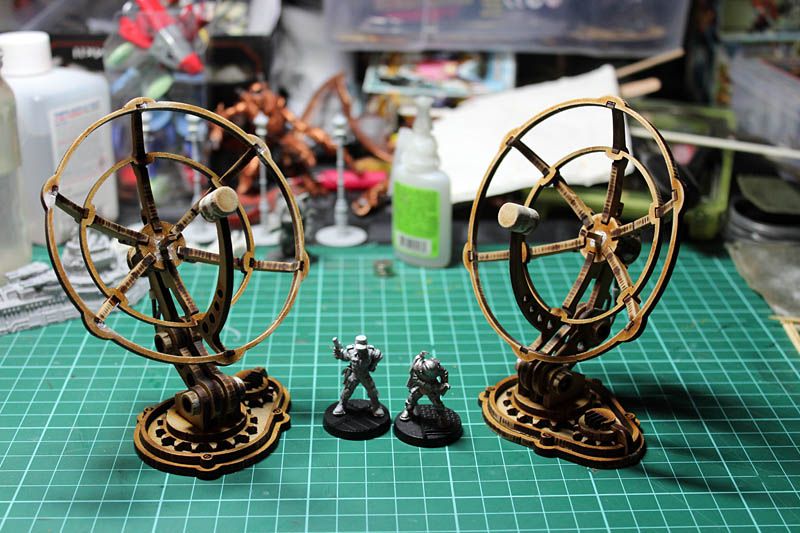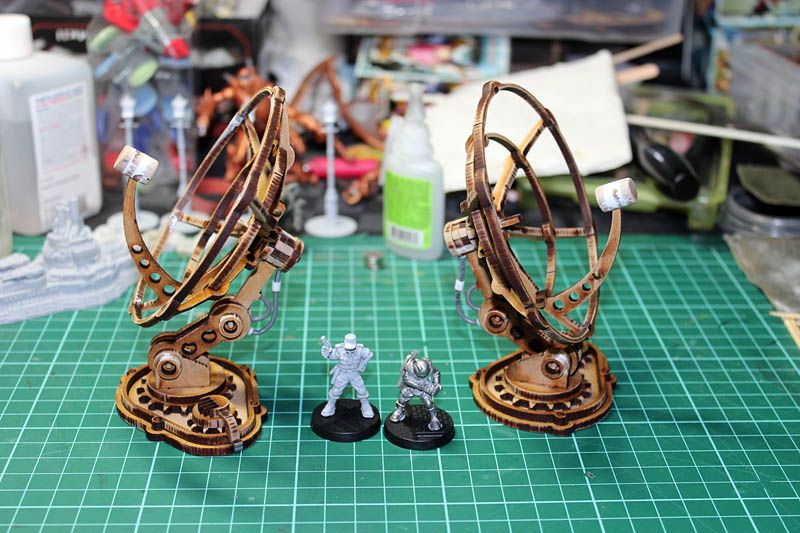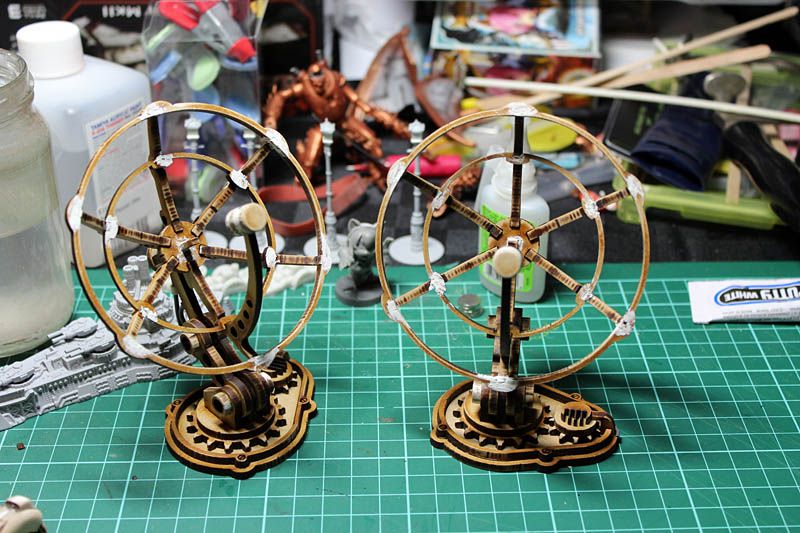 After taking most of the pics I decided to fill the gaps on the joints with the rings. Sanded back it's not so messy. I've primed them already too but still deciding how to paint them. Any suggestions?