I finally got the big ruined tower and warhammer fences done.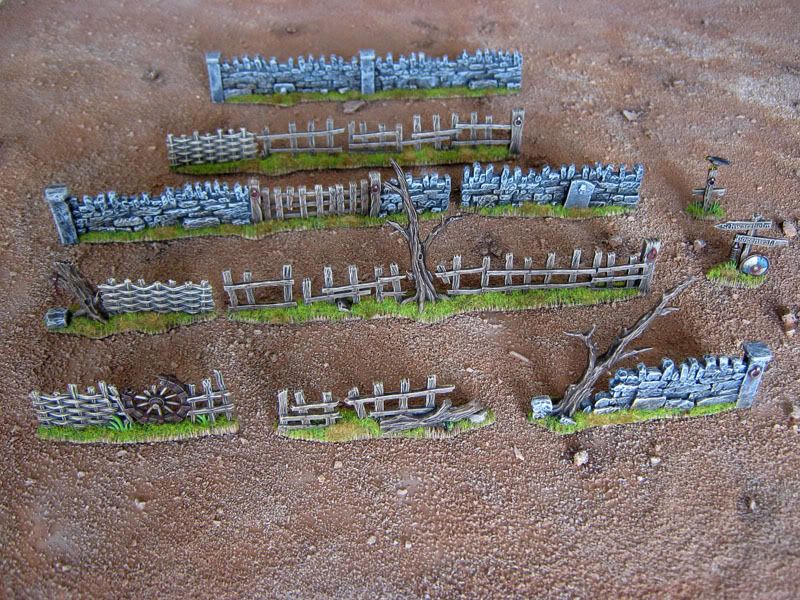 I spent way too much time on these fences but I'm happy with how they turned out so guess it was worth it.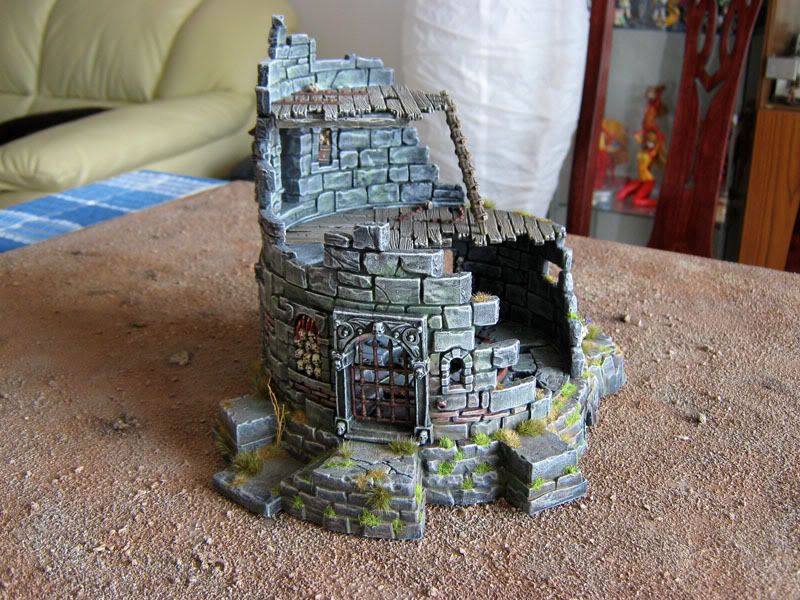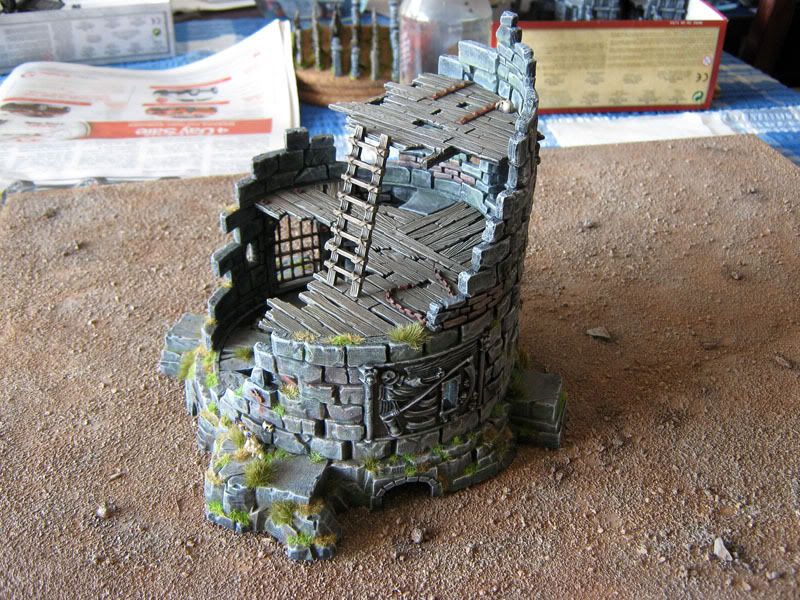 The tower went from generic grey to funky browns and rust and green weathering all over the place, then I went nuts with grass growing out of all the nooks and crannies around the base of it, I think it's turned out as a really interesting piece despite all the stupid skulls everywhere.
And now more WIP shots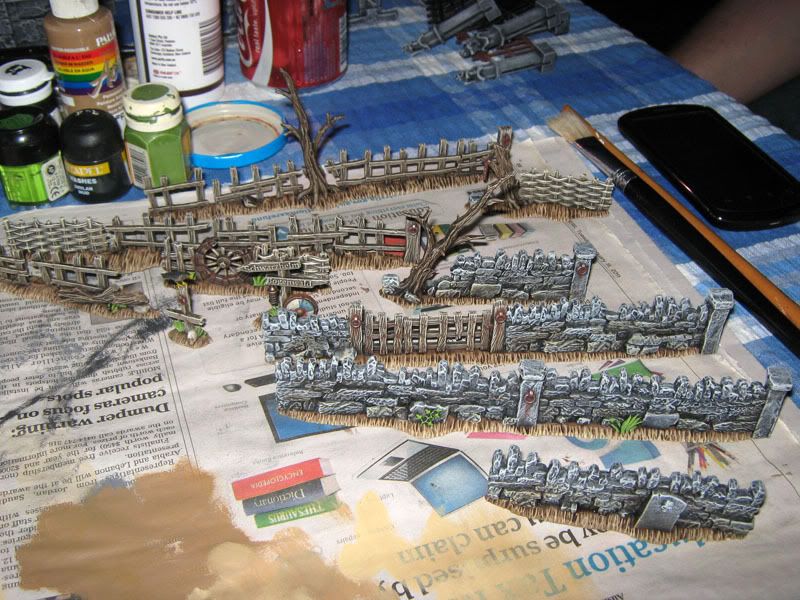 I kinda wonder if I should have left them like this and not added flock to the bases, oh well too late now.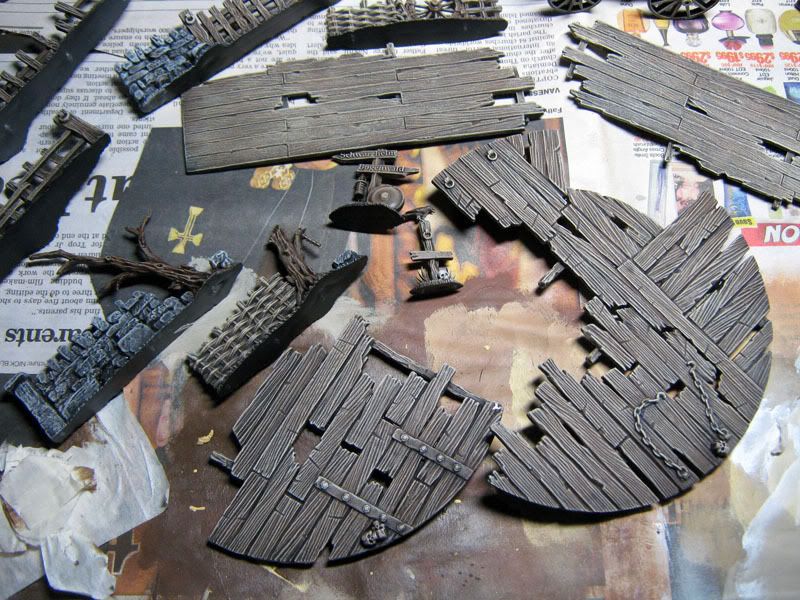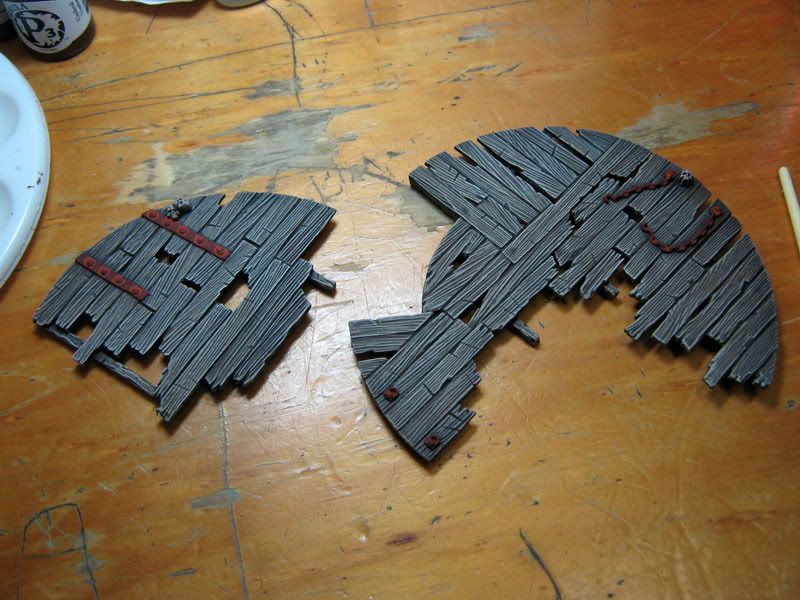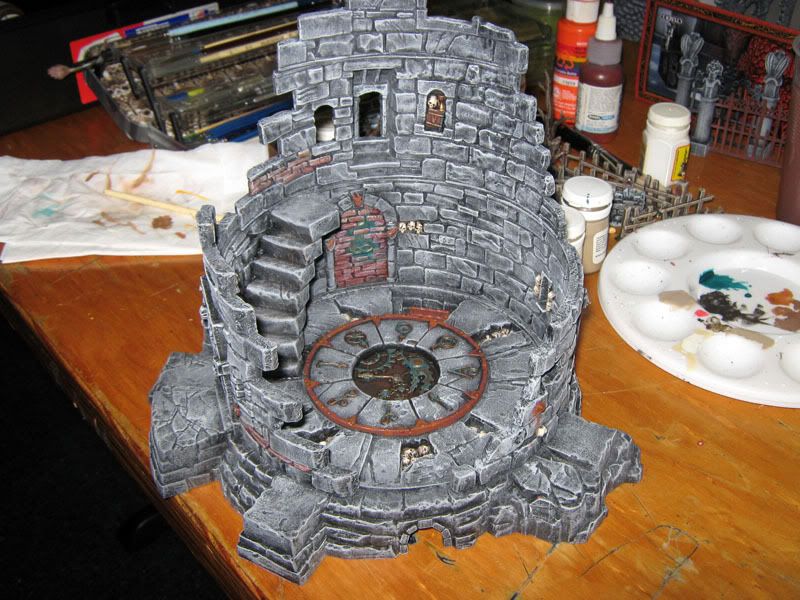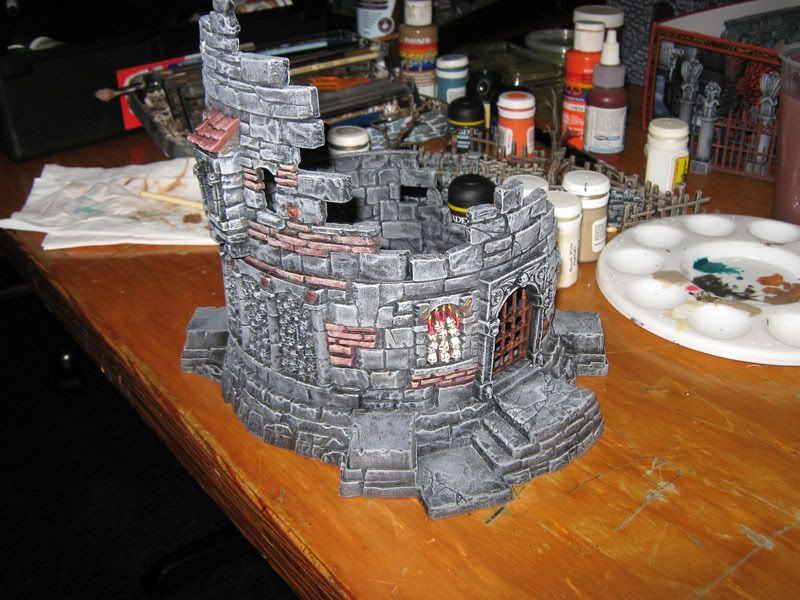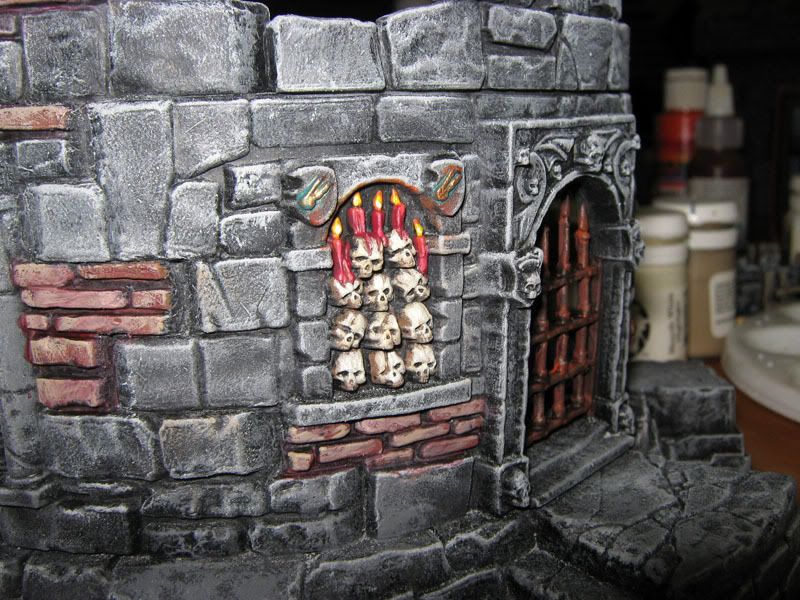 swarming with Guild