Hey readers I'm not dead or quite given up the hobby yet, just been very sidetracked by writing video game reviews and other things over at www.techromp.com
I've been keeping up with minis news but haven't painted anything for months. The news of a very Metal Slug looking resin tank kit from Ammon Miniatures made me trawl the net seeing if there were any more accurate kits out of there. That turned up an overly detailed plastic kit I ordered from China. Starting on that showed me how out of practice I was so I started on something a bit simpler to build, this very nicely molded kit from Kotobukiya (I'll get back to the Metal Slug kit in a later post)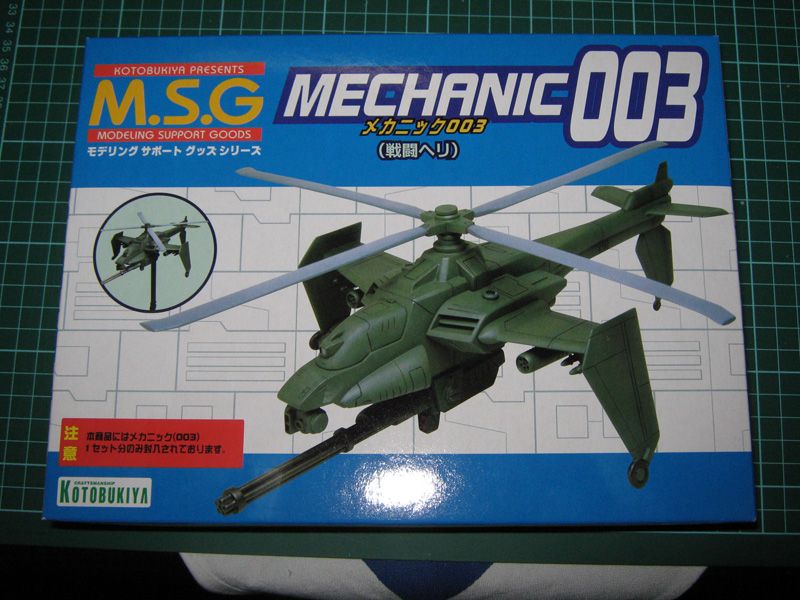 I thought this kit looked rather interesting. Wasn't sure if it would be big enough to look OK with gaming minis but it reminded me a lot of the wonderfully menacing gunships from Patlabor 2. I thought it might look good with some Infinity minis which my friend is trying to drag me into.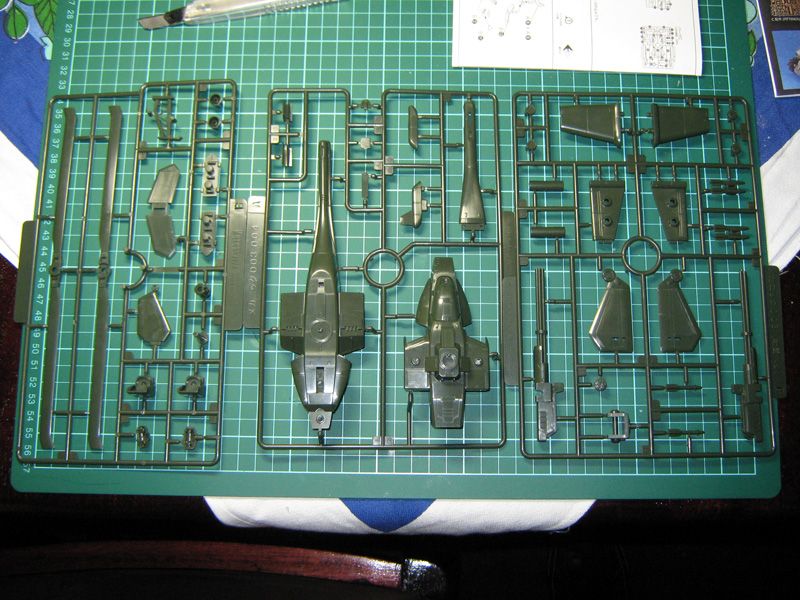 3 sprues of nice clean parts. Very little flash or mold lines. I would have taken a bunch of in progress pics but it went together in one night.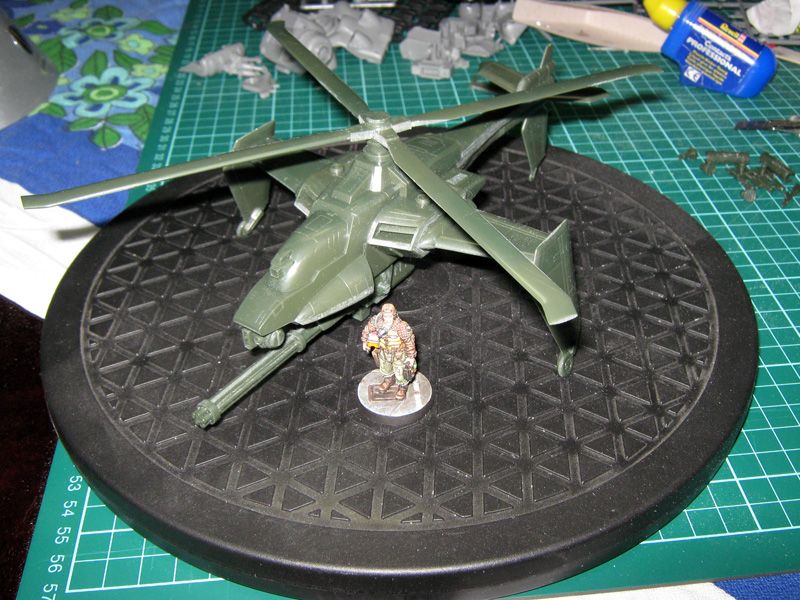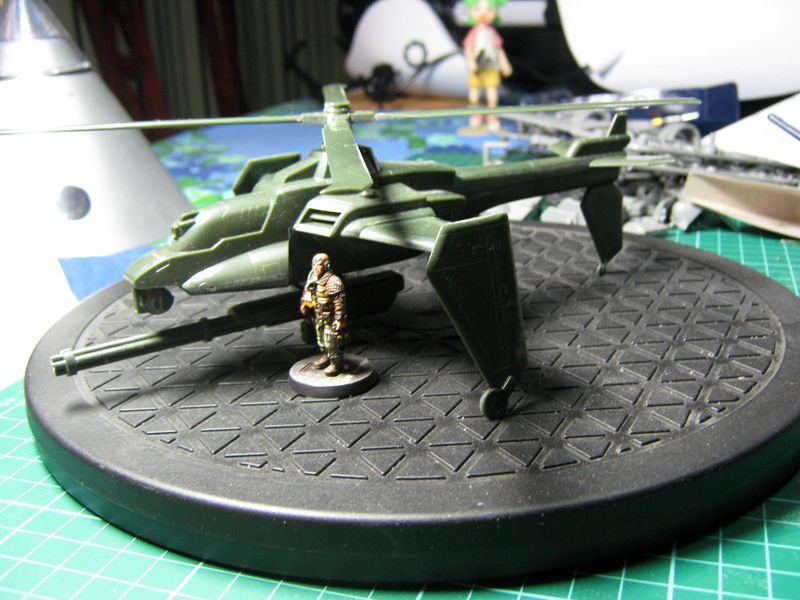 Probably a bit too small for a pilot, and that's using a very finely scaled Forgeworld pilot for reference.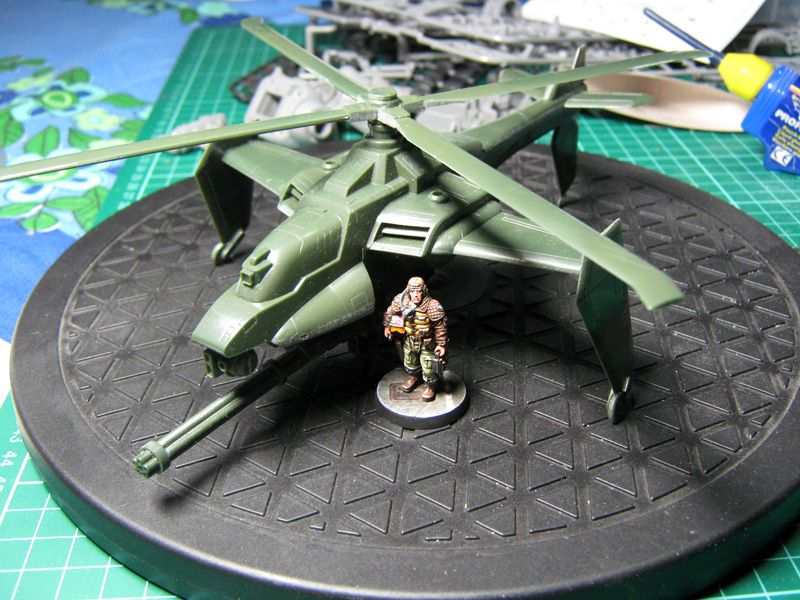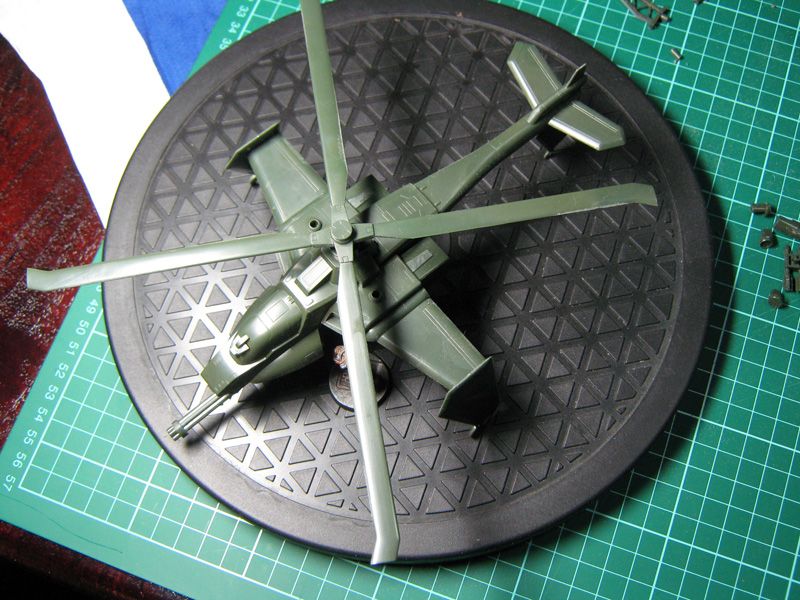 forgot to put on the missiles and rocket pods for these pics so here's a later pic of the gunship on a Gundam flying stand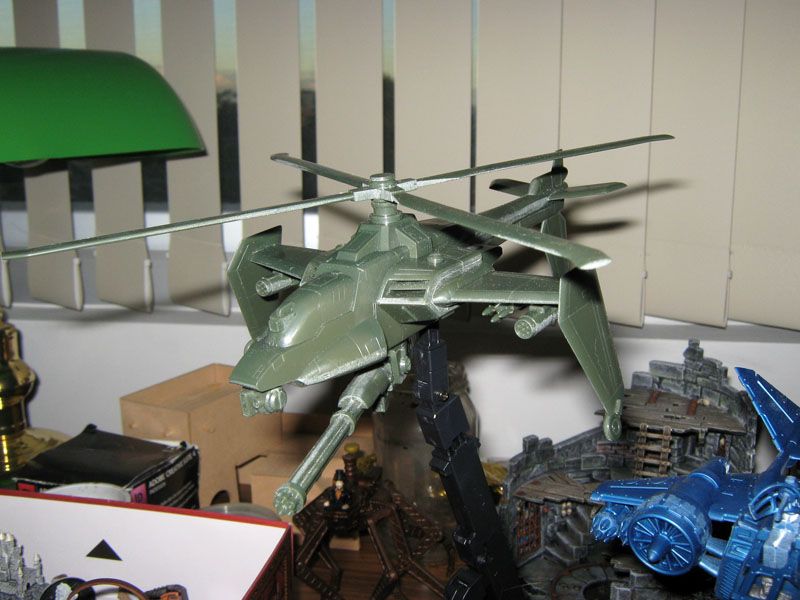 The gatling gun under the nose is massive on this thing but the rocket pods are tiny. Would probably look better with 1/48 rocket pods.