I dropped by the
Toy & Games Expo
on the long weekend to see what was happening and try out some boardgame demos, also talk Nerf with a Sydney Nerf club thing that I wasn't expecting to be there at all. I didn't even know there was a Sydney Nerf Club thing, annoyingly I lost their card :(
Anyway I got to also try out some wargame demos like my friends demoing Malifaux and Hall of Heroes demoing a cowboy game which I totally forget the name of but have these amusing photos
Like all expo/cons though you eventually loose control of your wallet and splurge on buying games you don't really need cause they were a bit discounted XD
It started with this odd choice
the shop guy took $5 off when I said I was tempted to use the monsters for a Malifaux dreamer crew.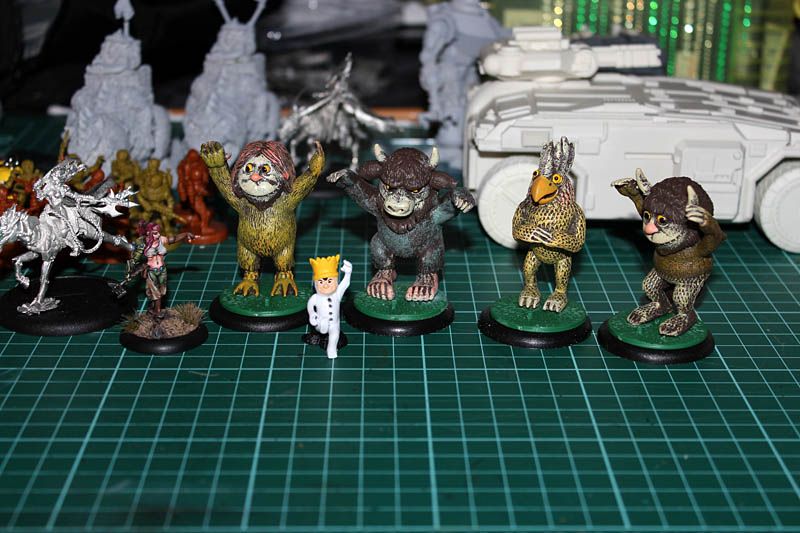 I think they look very good and the paint jobs aren't terrible either, just need a bit of claw sharpening, rebasing and some touch up work. Question is do I use them as 4 teddies or some other mix of things?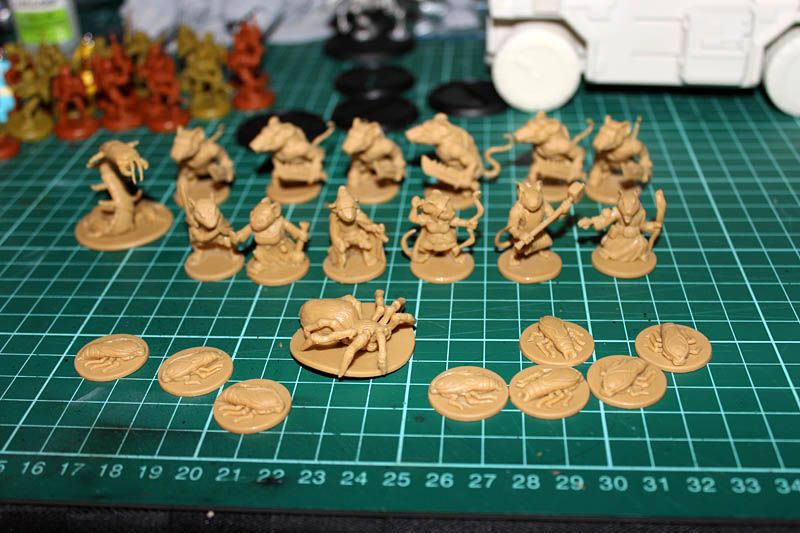 After the wallet was opened I talked the shop guy into a discount if I bought a bundle of stuff. I'd been kinda wanting Mice & Mystics for ages since a friend got it and I was so impressed with the minis and components (sorry the photo is a bit blurry)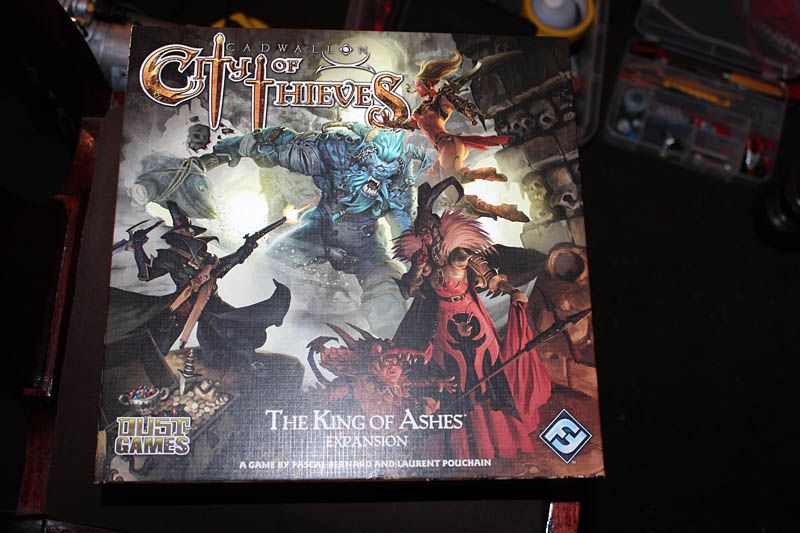 Also got the City of Theives expansion....
the latest Time Line Diversity card game and...
a game of Pirate Penguins, it's totally a kids game but I couldn't resist since it comes with a big ship and PIRATE PENGUINS was cheap. I can't really resist buying a game that has penguins that look like the ones I draw myself.
At least I didn't spend as much as Nick.