Today a tonne of stuff arrived in the post, some tees, huge boxes of anime figures and model kits a new 360 game and unexpectedly my boxset from the Blackwater Gulch kickstarter which I wasn't expecting to see till the end of the month.
So I had to see what the final quality of this range turned out like. I have to be honest the painted examples weren't the best but I reserved judgement till I saw them 1st hand. I think the range is a bit mixed since there were multiple sculptors so there are some very nice and some a bit more average. I really love that strongman gang member with the sledge hammer. I'll clean these up and try and get them painted up soon.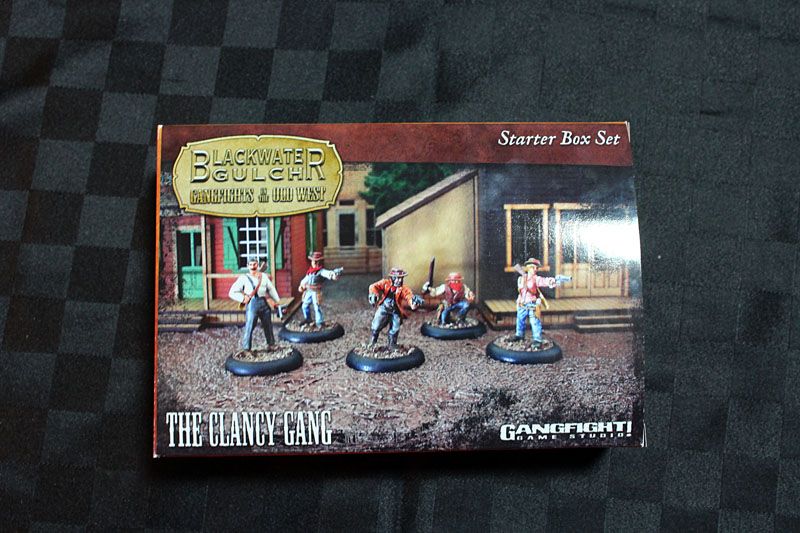 all the minis were sandwiched between two big bits of foam and individually bagged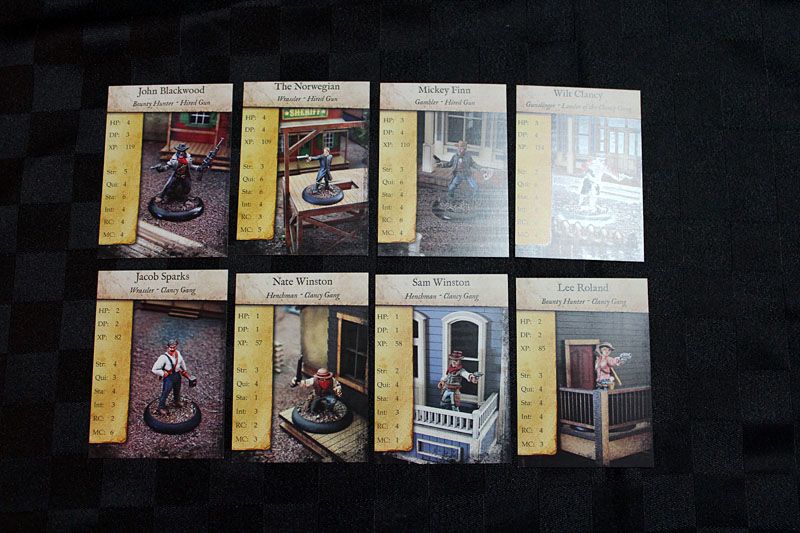 cards for every character
a folded quick rules sheet
here's the 5 figures from the boxset and 3 extra characters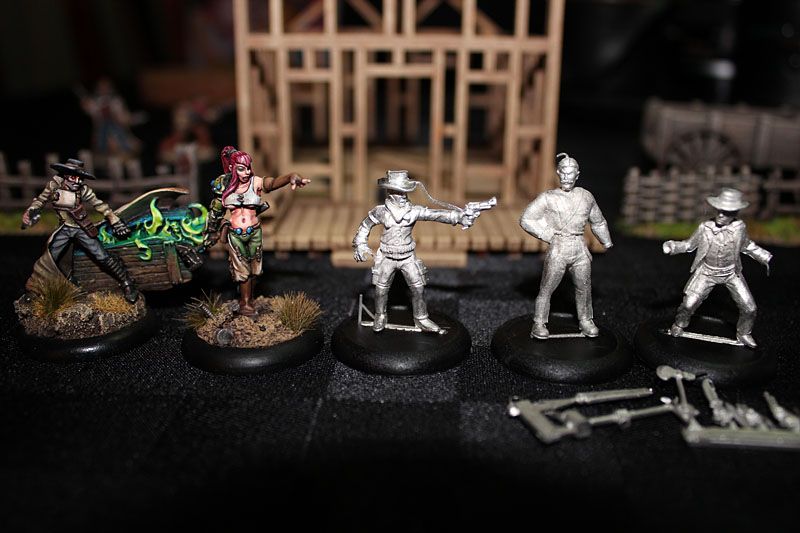 and here's a comparison with some Malifaux minis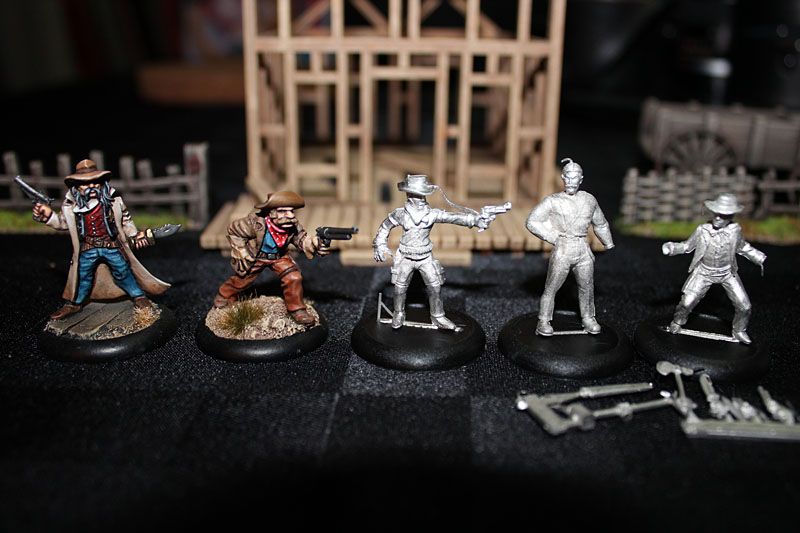 and some Deadwest cowboys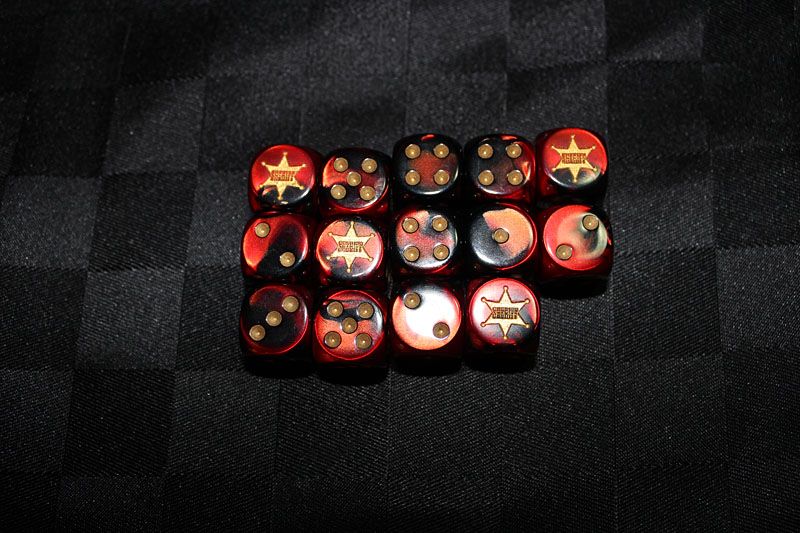 there was also a pack of rather nice custom sheriff dice.