Jun 07, 2008


It's been a rainy week so haven't done any more painting but have been busy with the dremel and stuff. Here's the latest stuff



as you can see this building got arches cut in as well and a heap of flooring engraving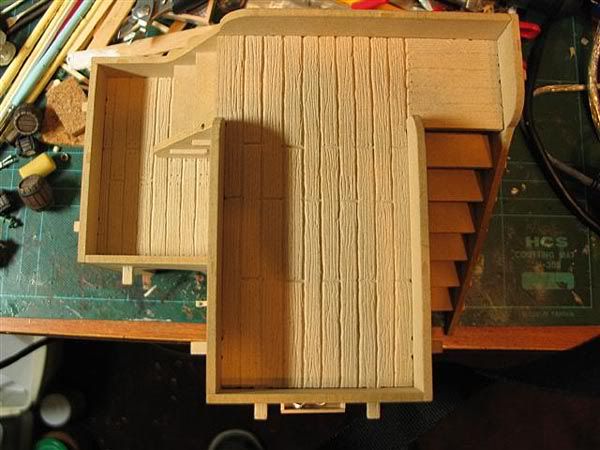 lots more engraving floors here too, think just the floors took hours.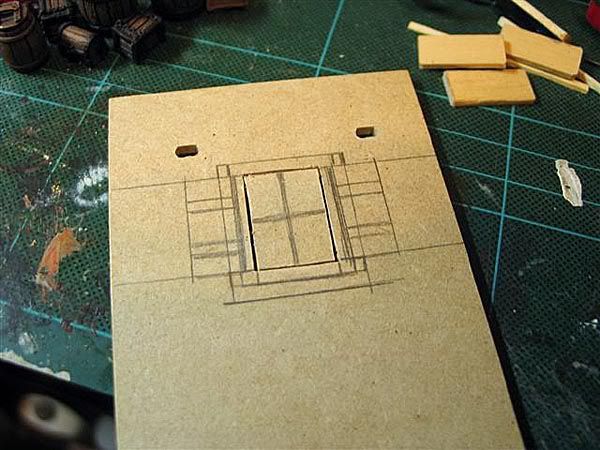 decided to try adding a fancy window on this one, here I've sketched the window onto the building then after drilling the corners with a pin vise cut it out


here's all the bits to make up the details


and here's the result with an added flower box added as well. Doh forgot to take a pic of the decorative wire supports under the box.

Here's the other walls


this got simple closed shutters glued straight to the wall. The lack of an interior on this building made me try and not have windows facing each other lighting up the lack of a floor inside.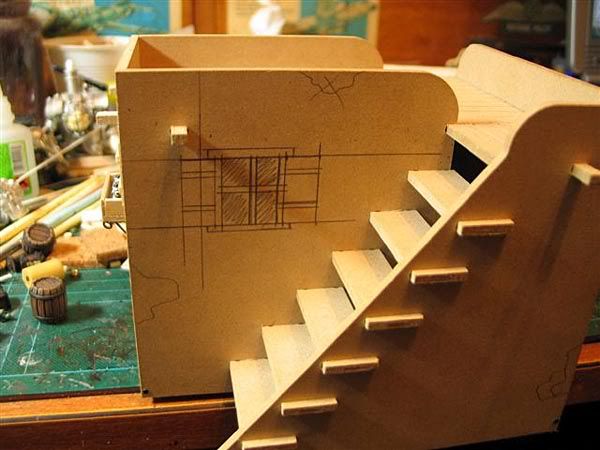 I'll get to this window next



I decided some hanging lanterns would look nice but after trying the look of a few different beads decided to just bite the bullet and make one from scratch. I used plastic tubing and rod to make the original and then made a Silpression mold to push cast some copies from greenstuff (less hassle than resin casting for 1 item)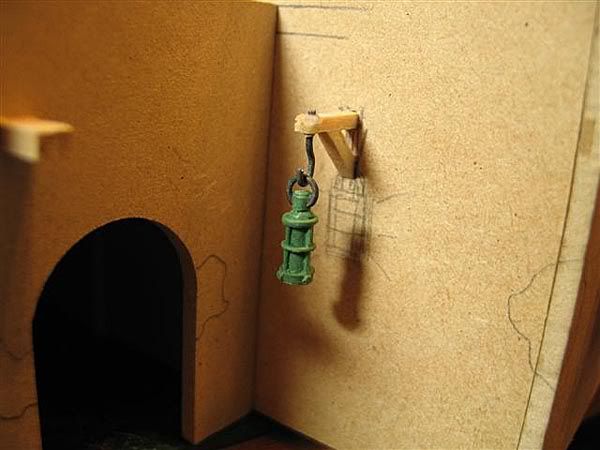 here it is on a hanger made from match sticks.