Here's the 3rd building all done apart from paint, though some areas are painted before assembly.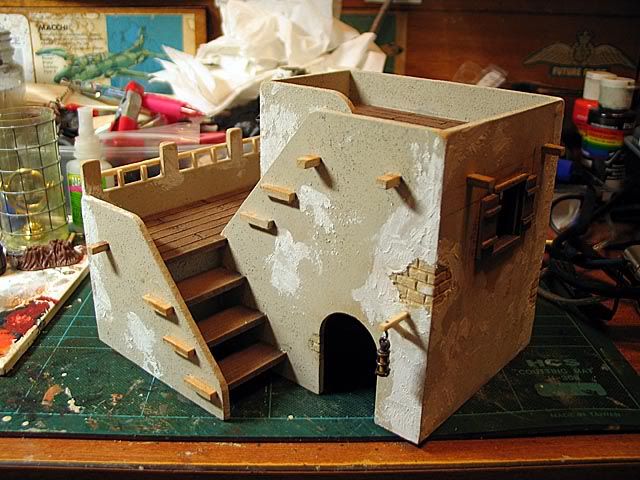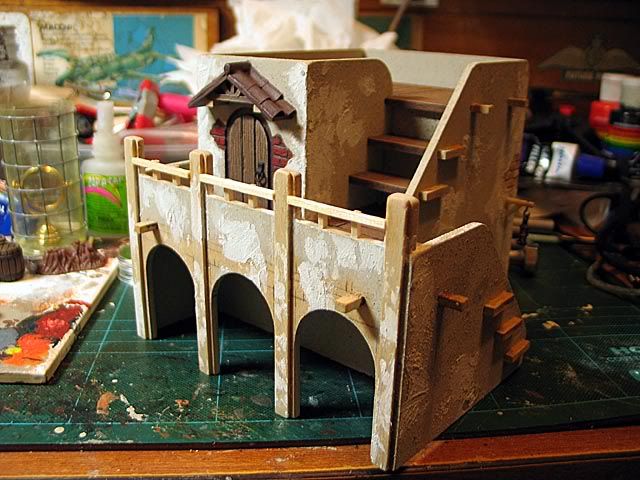 I tried a different look for the front here with coffee stirrers glued on the front and pillars extended with offcuts of mdf then the rail added using match sticks.

I've also put some effort towards the lighthouse using an old clear plastic container and some 1cm wire mesh. Getting it attached at the join and lined up was a bit tricky.




and lastly some much needed palm trees thanks to a cake decoration suppliers I found online. I've based these on washers with some knead it putty to form some roots and hold em down.