Just got back from the very first PAX in Australia down in Melbourne. I braved the cheap flights, the rain and cold and had a great time at the con and then copped excess baggage charges on the way back :(

On the Sunday I decided to have a crack at the Speed Painting competition since my friend Andrew had snuck into the Saturday night one and scored himself a medal. I made sure I got there early for the Sunday event. With a bit of warm up painting: a leopard from the paint and take.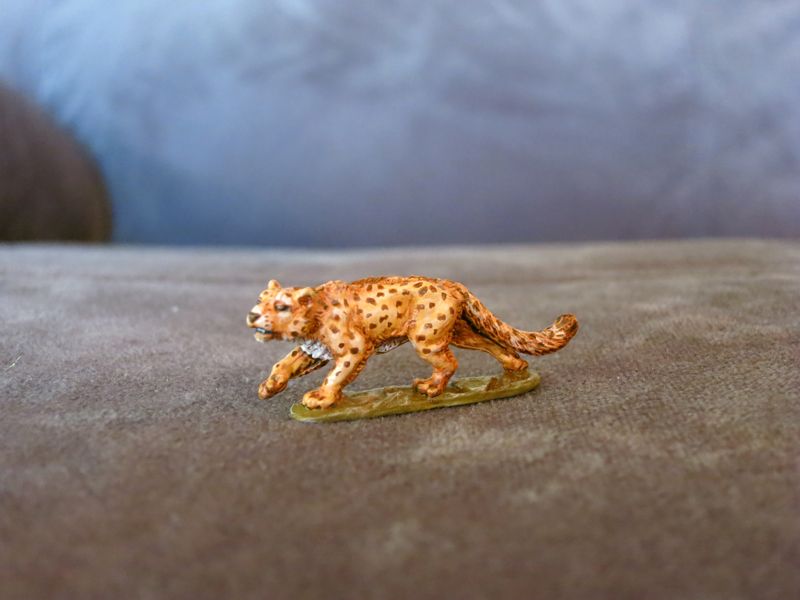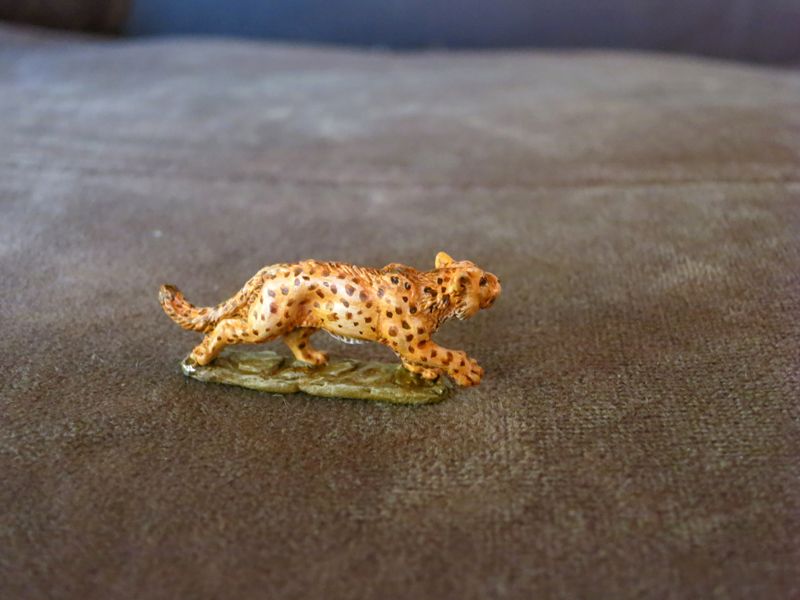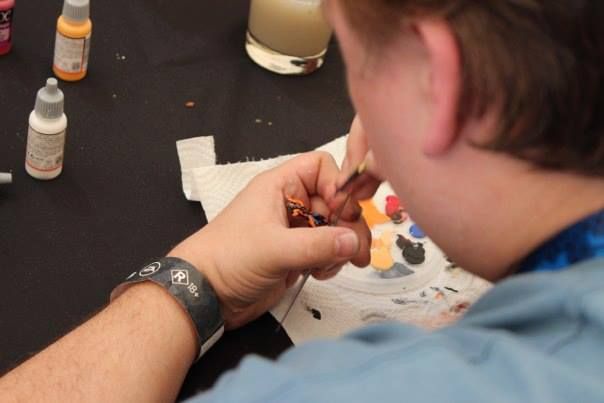 Here's a shot by Andrew of me putting way more stress and focus into one hour than I really should on a holiday XD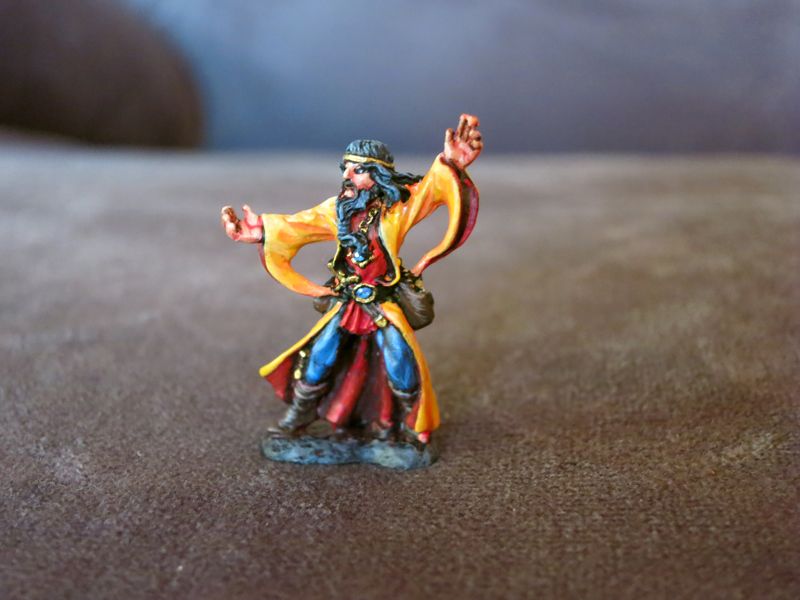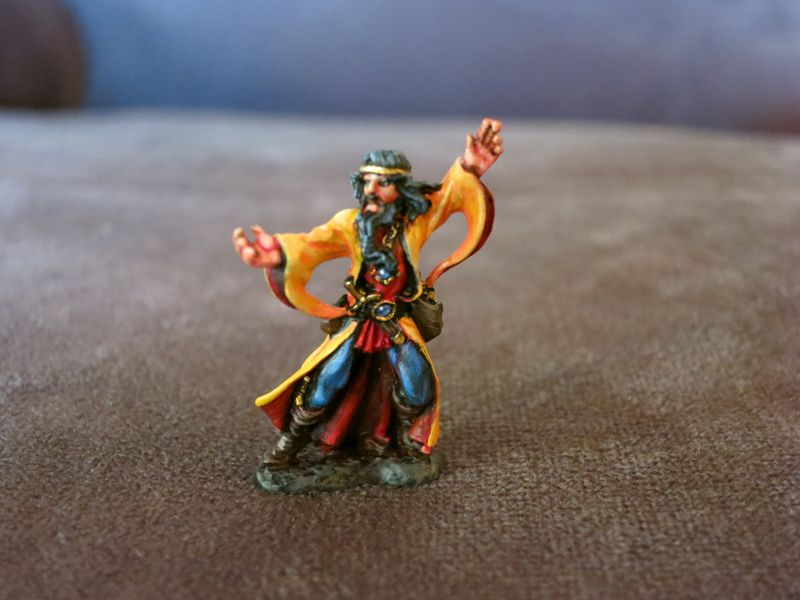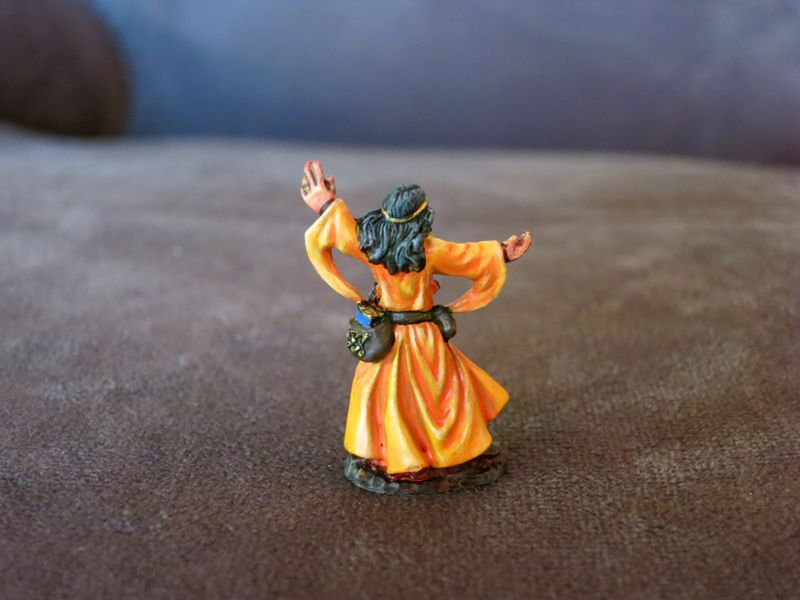 Here's my mini. They had good paints and primed models, the brushes though had been through 3 days of paint and take abuse. Also Model Color Orange does not cover over grey primer.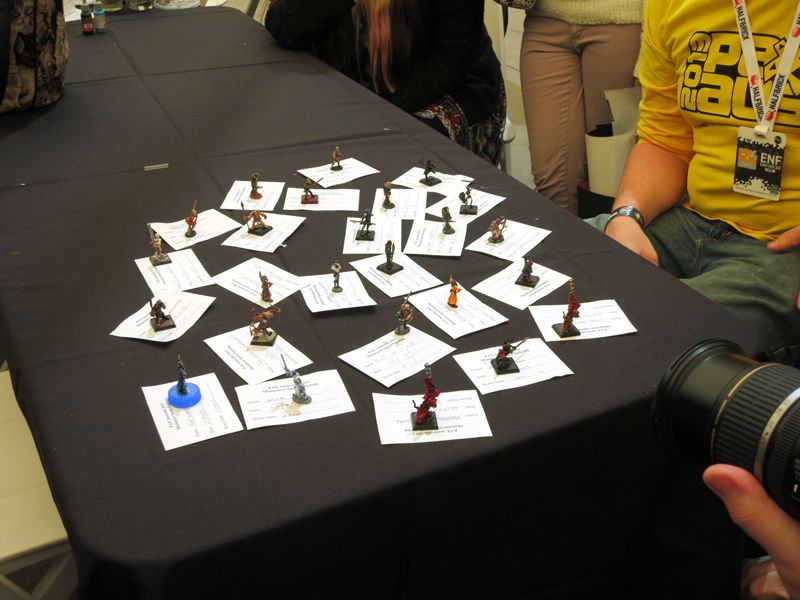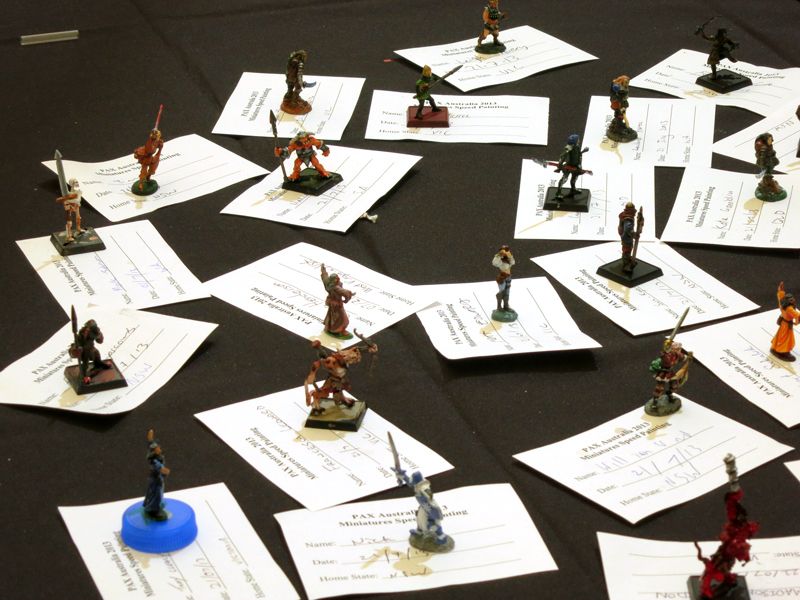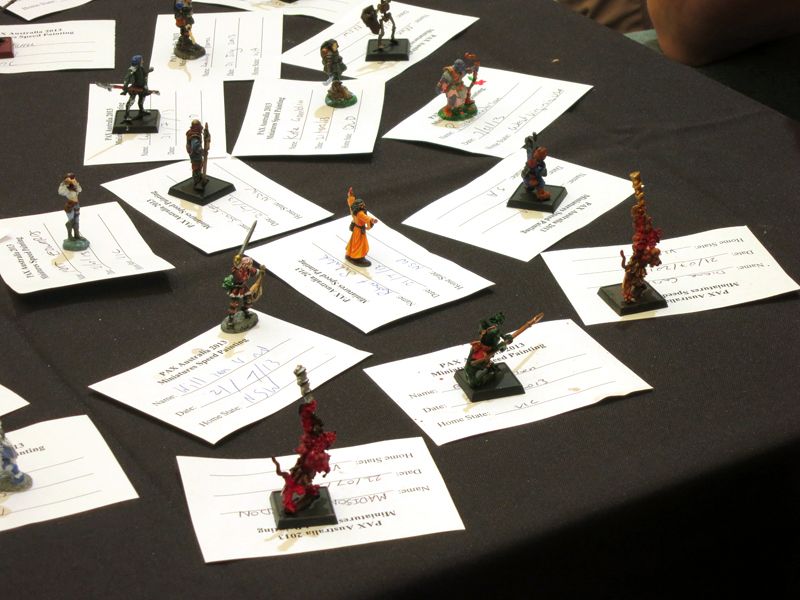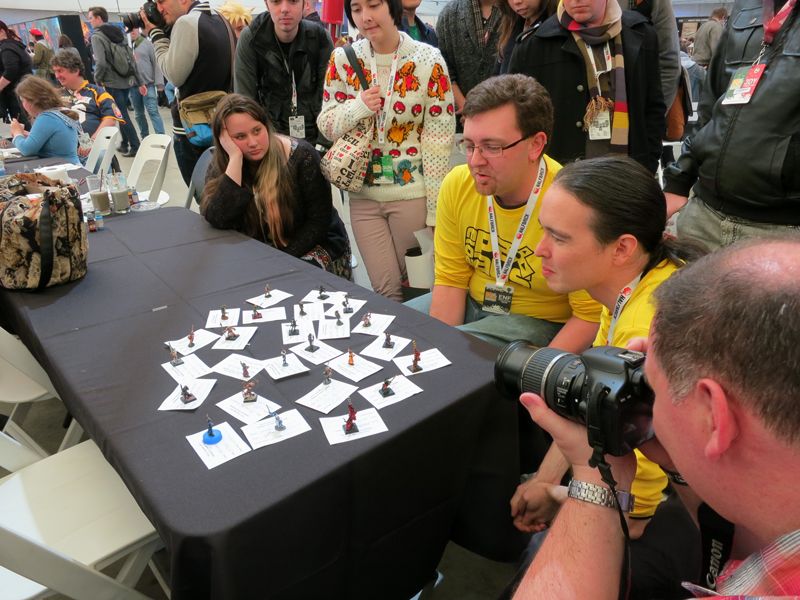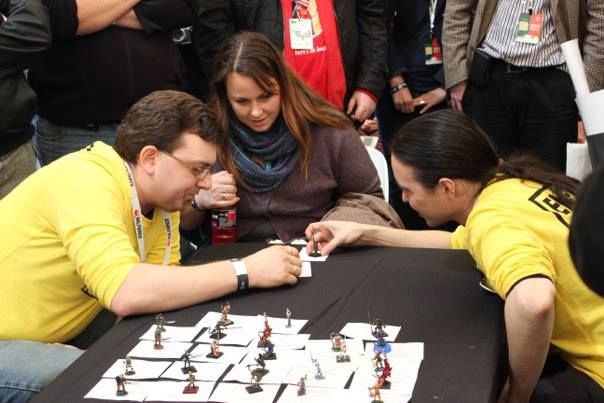 the stress did not end with brushes down as we hit the one hour mark, then I had to watch the intense judging as the models were slowly eliminated and it finally came down to mine and one other painter.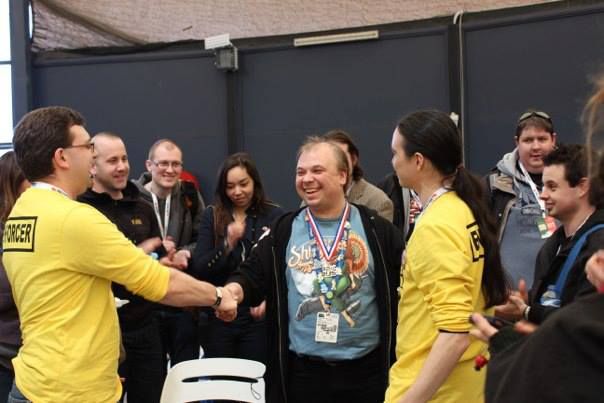 SHINY :D :D :D
I figured it'd be a nice gift for my Niece since I was staying at her place to give her both minis hope she likes them.