It becomes pretty obvious as you try and work out how to base Hoffman's Avatar that he was designed to fit a flat 60mm disc instead of a round lipped base. He'll quite happily even stand without a base with those big feet of his. Problem then was how to base him. I was toying with the idea of him standing on big cogs or maybe another wagon wheel poking off the side of the base. Instead I decided to make a raised deck from coffee stirrers. I split one part to make the raisers filled between them with sand and texture paste and then glued down planks on top. I left a gap just for interest so some grass could poke through and added an animal skull at the front from the bits box. Also added in a small cactus at the back so it matches the rest of my bases.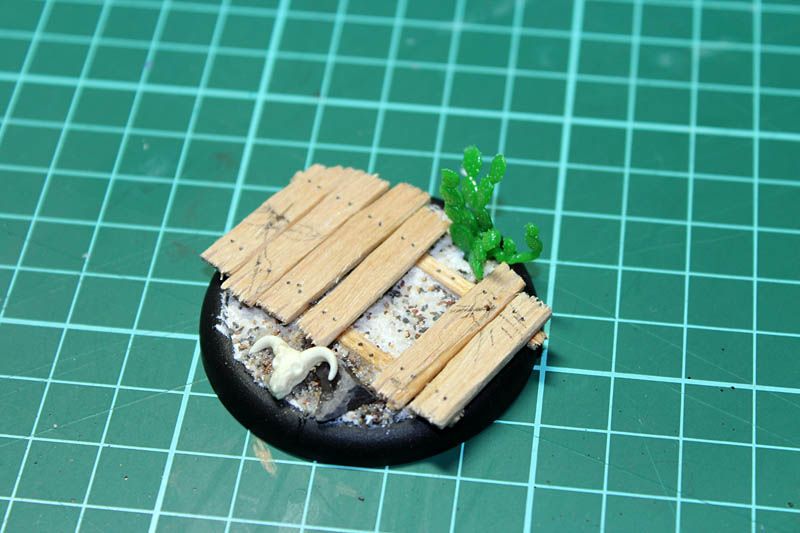 I also decided to rework his feet a bit. I wanted them to look more like talons so I clipped off the spiky bits from the front of his toes and glued them to the knuckle. For the foot overhanging the side I cut it off a bit further back and pinned it back on bending down over the side. Gives a nice feeling that he's digging his claws into the ground as he walks.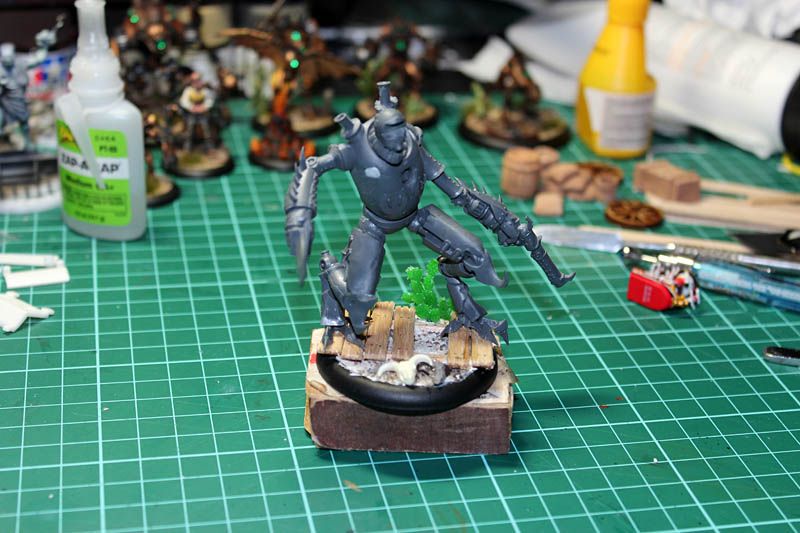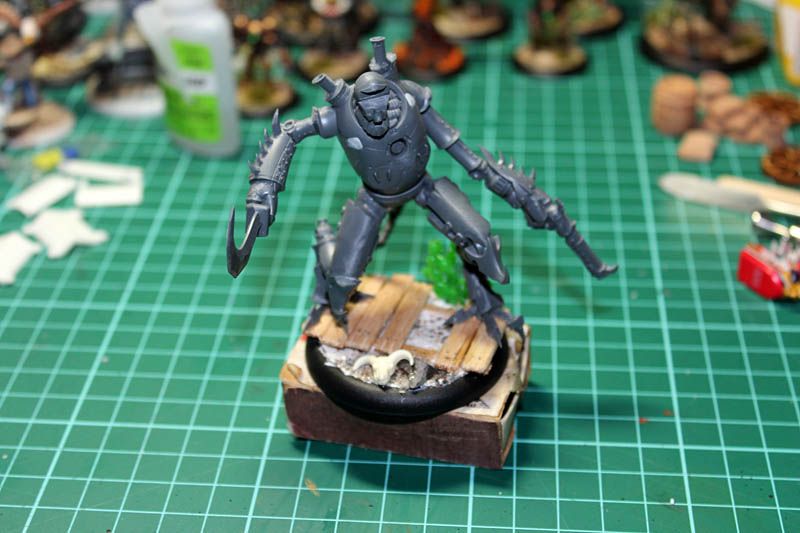 After priming all the parts over the weekend I didn't have enough time to start airbrushing on the copper but I did have enough time to paint up the base. Lots of drybrushing and washes same as the other ones.