Hey folks I picked up a new train today from Toys R Us, just curious if anyone else has painted or modded up one of these.I did a repaint on the smaller Fast Lane trains I picked up a few years ago and started a bit of a flood of other trains in the Warmachine forums. This one uses the same gauge of track but has pivoting bogeys and is a fair bit bigger.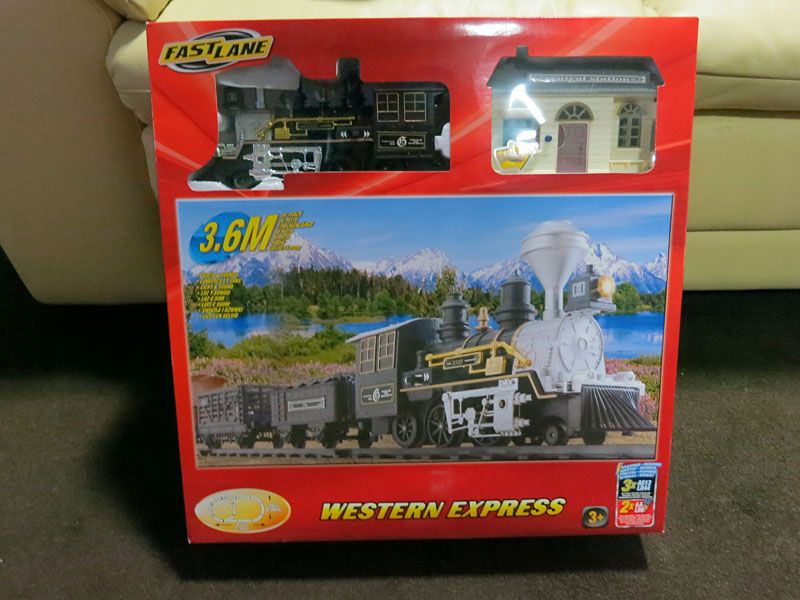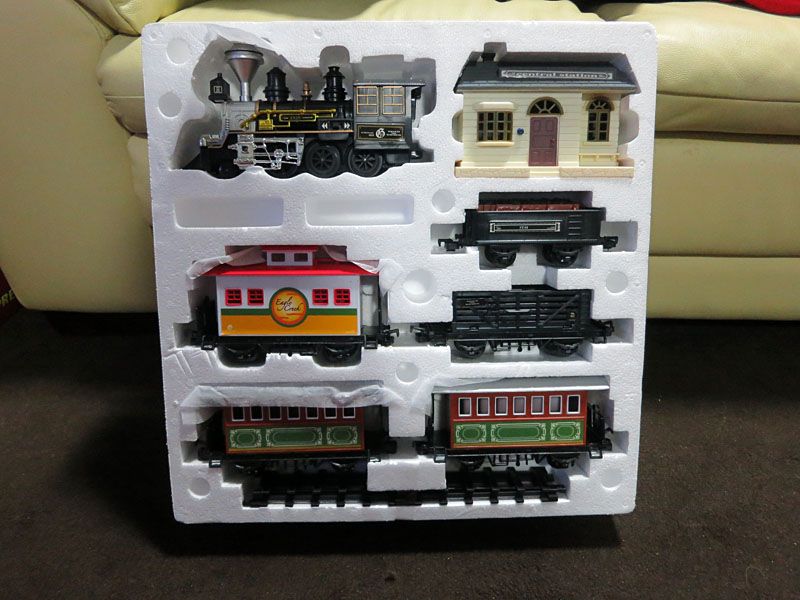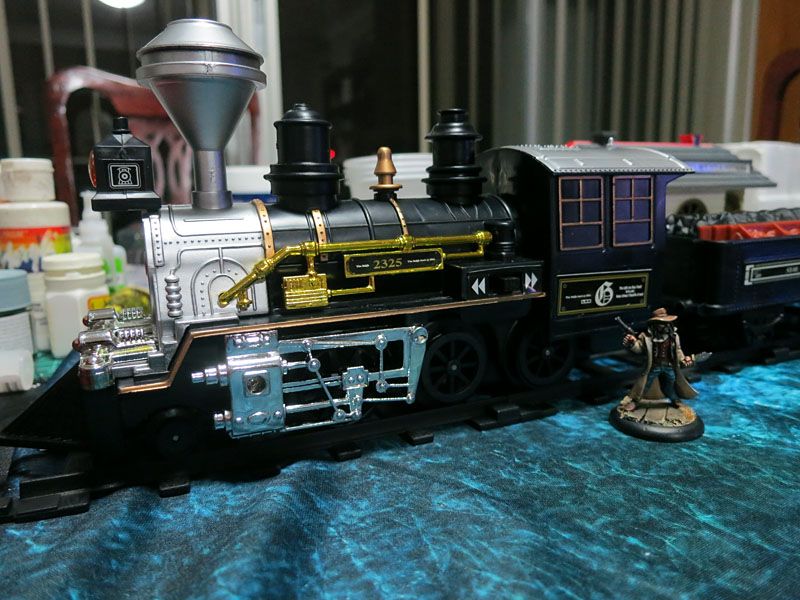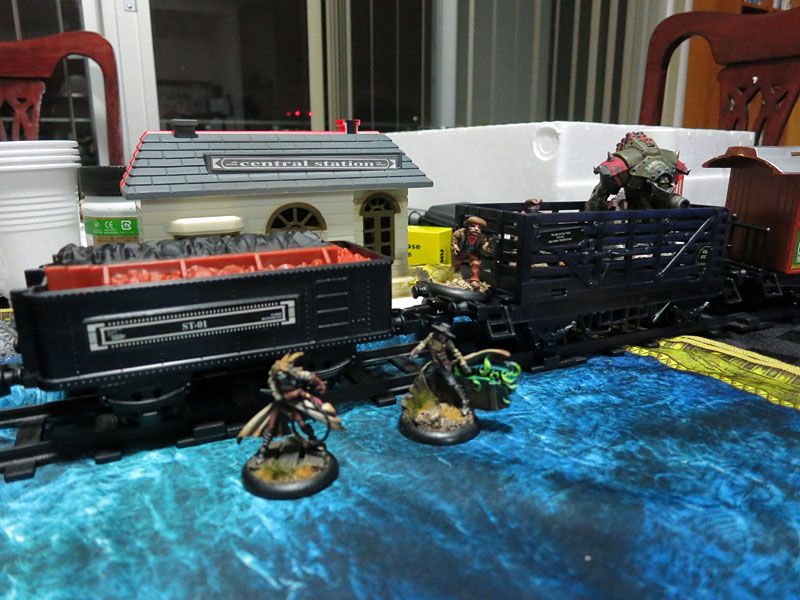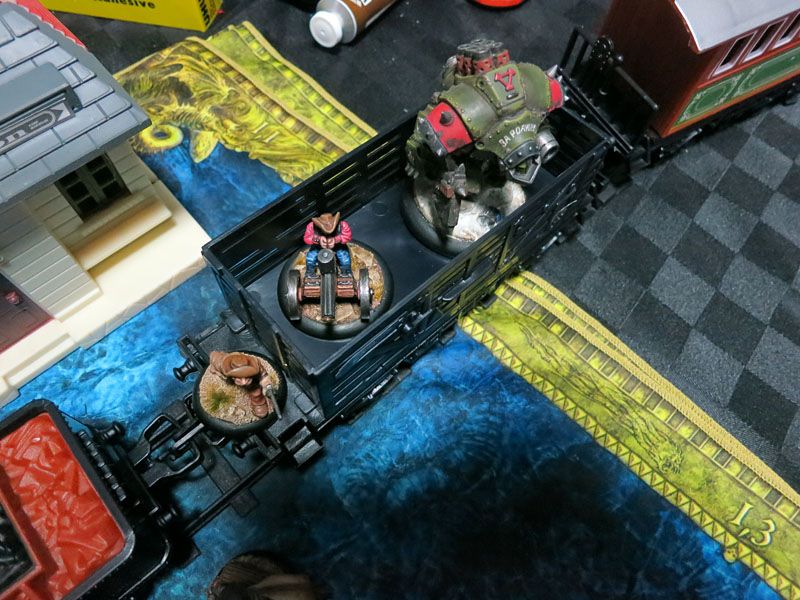 nice you can easily fit 40mm bases in the goods car and with a bit of a squeeze a 50mm fits.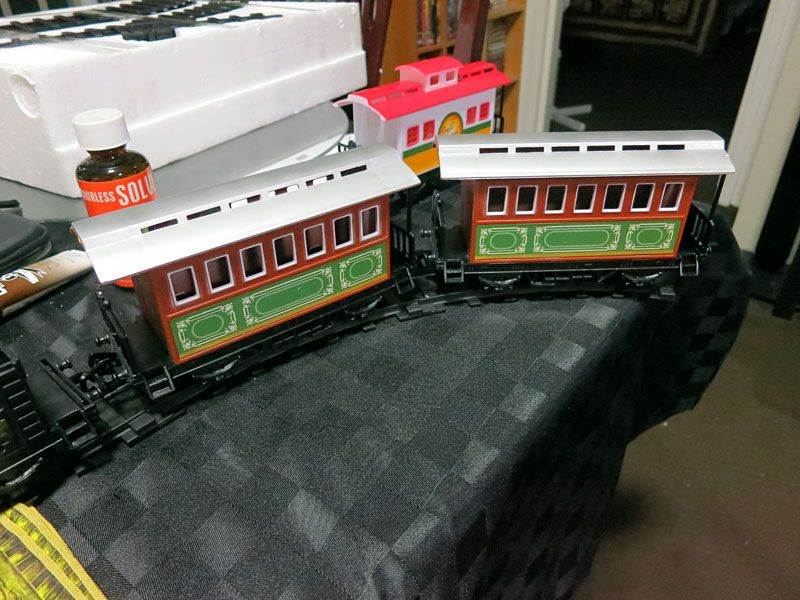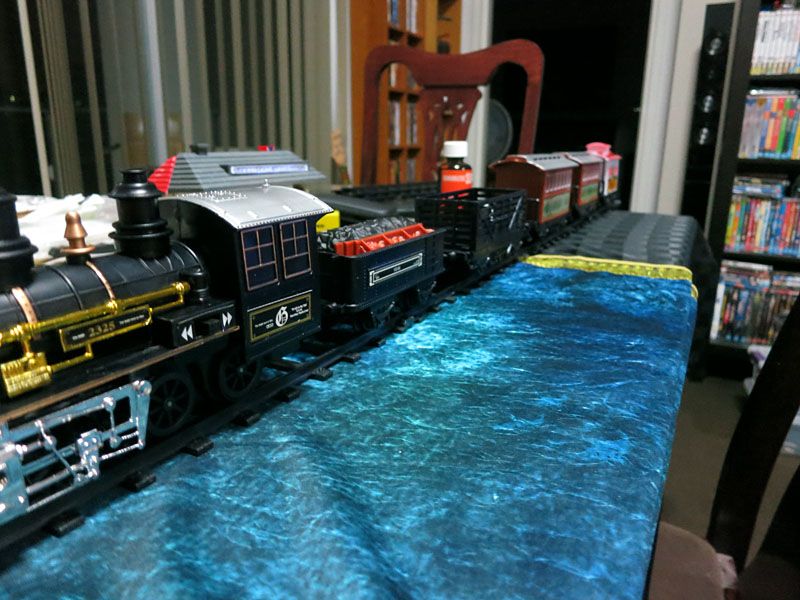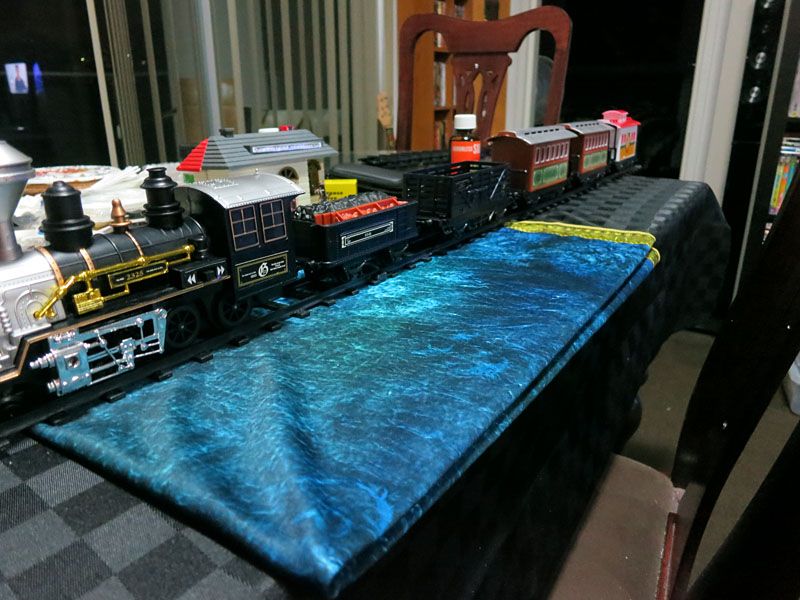 the half a train station is nicely scaled for minis too, helpfully I have another half from the previous train so can glue the two together to make a whole building, it could use a platform though.