Since I picked up the Uncharted Seas starter set at MOAB I kinda got revved up to assemble them and pull out a Dystopian Wars demo pack I had sitting around and the so far unloved box of Dread Fleet that got rather squished in the mail last year.
So 1st up the Uncharted Seas ships assembled after trimming about .5-1cm off the bottom of each mast to get the ratlines to line up with the ships. Also the Uncharted Seas Star Fortress, Harbour gate and walls sets that I picked up.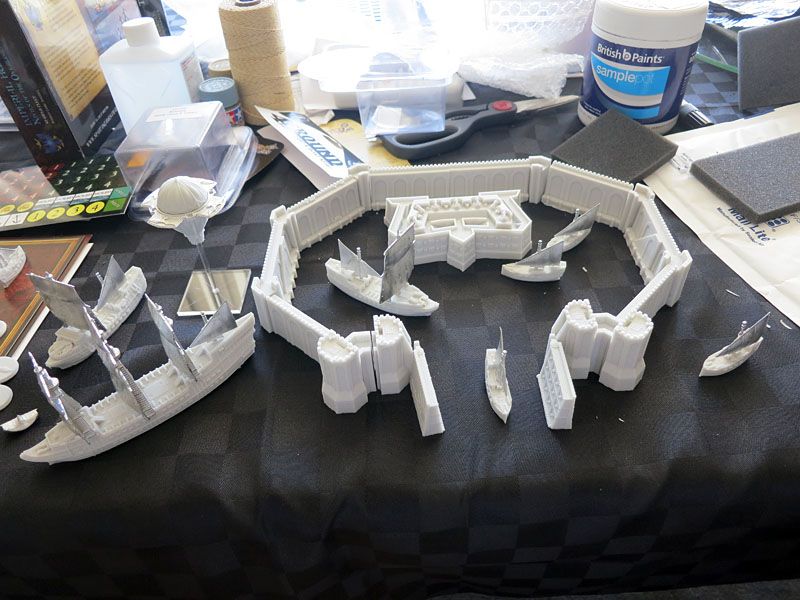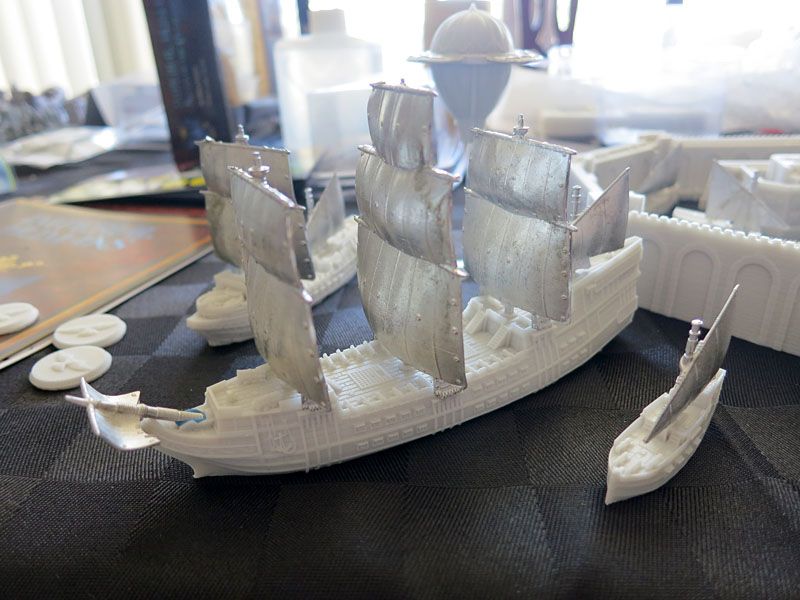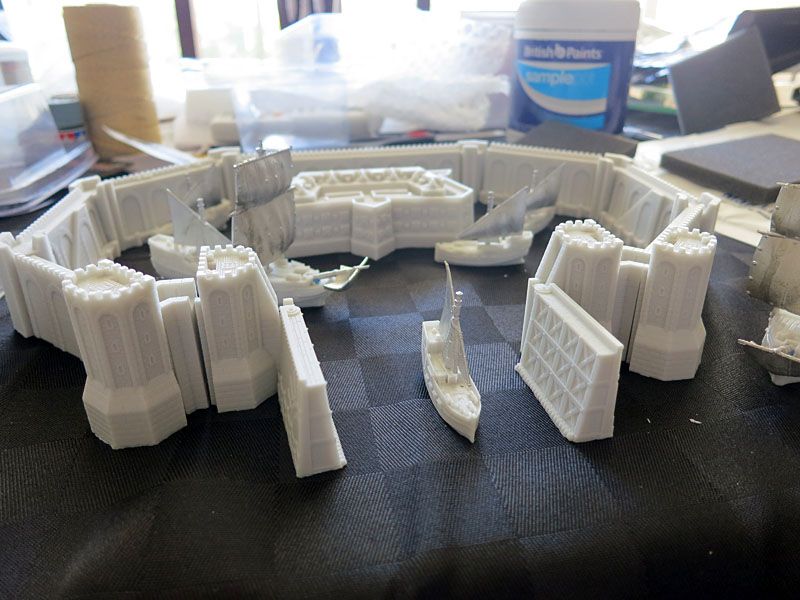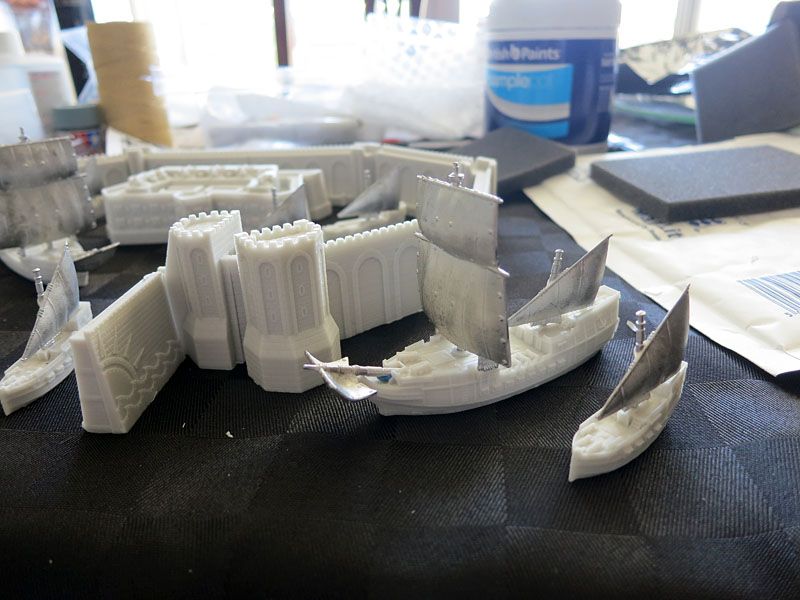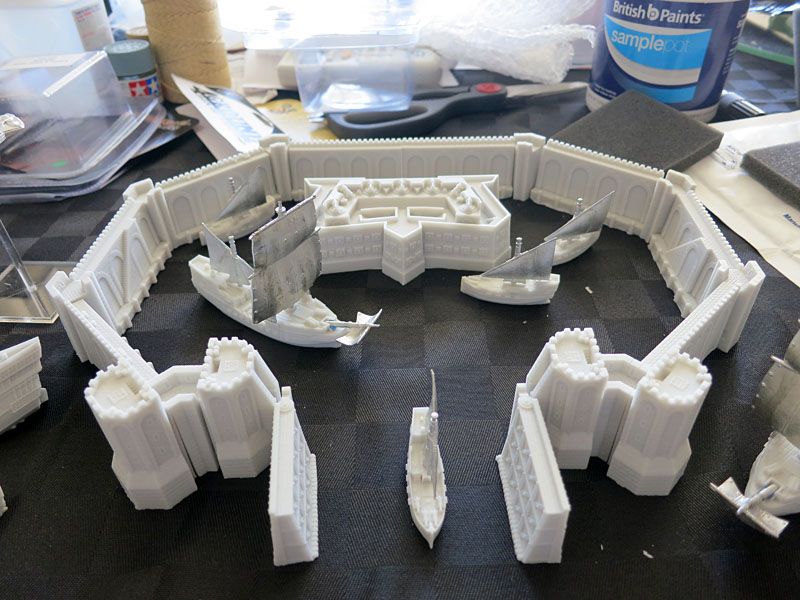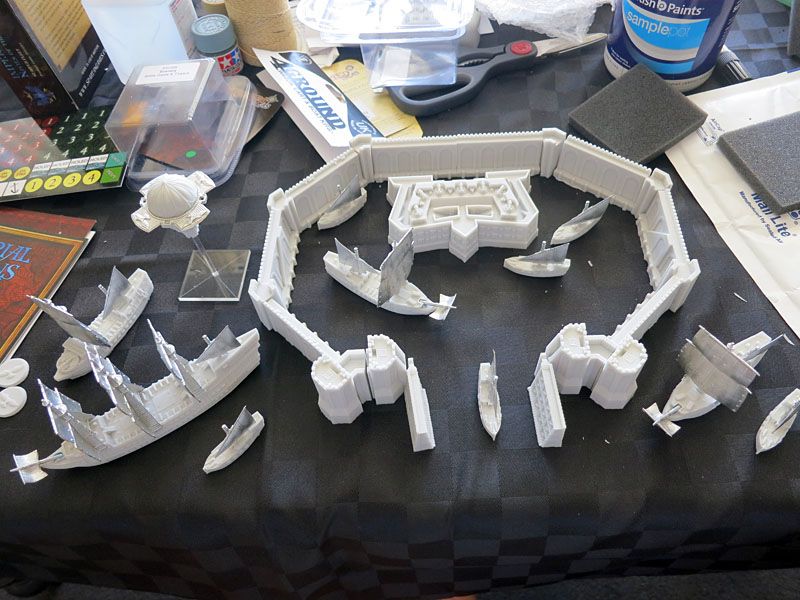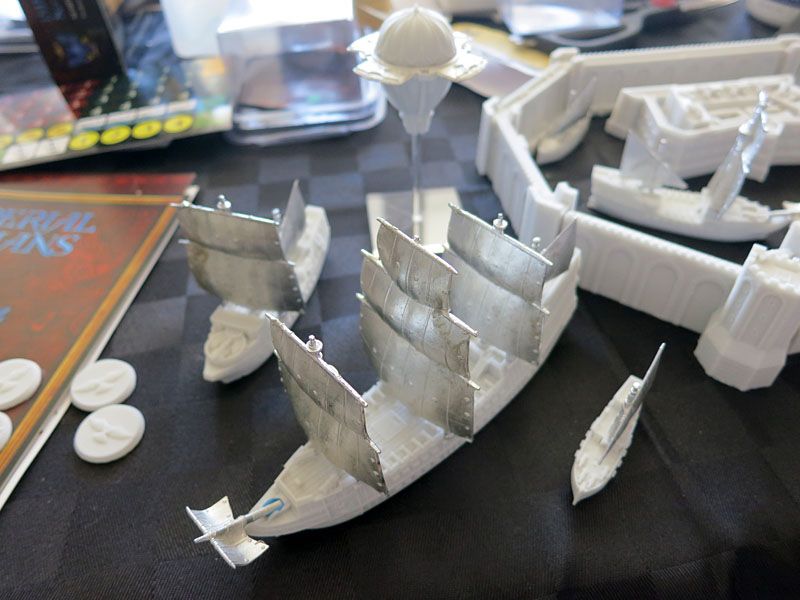 I have to say I'm pretty happy with the purchases. I may never find an active Uncharted Seas player but the ships really are quite beautiful with incredible detail. The fortress and walls I think are totally useable with Dystopian Wars so may get more use. The only downer I had was finding some bad flash from some mold tearing on the rat lines on a few of the big square sails. It's cleanable but it obscures the detail unfortunately.
Next I pulled out the Dystopian Wars medium and small ships I have to compare size wise with the Uncharted Seas ships, I also clipped and assembled the terrain sprue from Dread Fleet.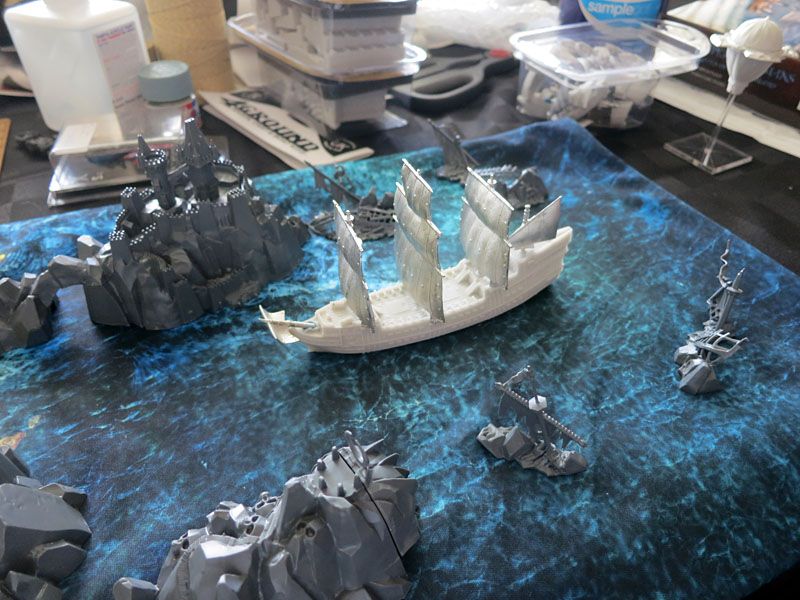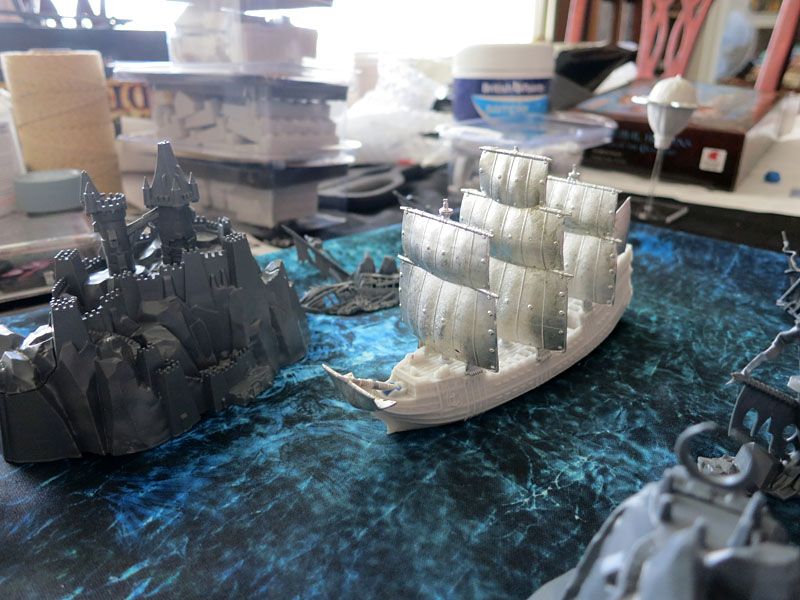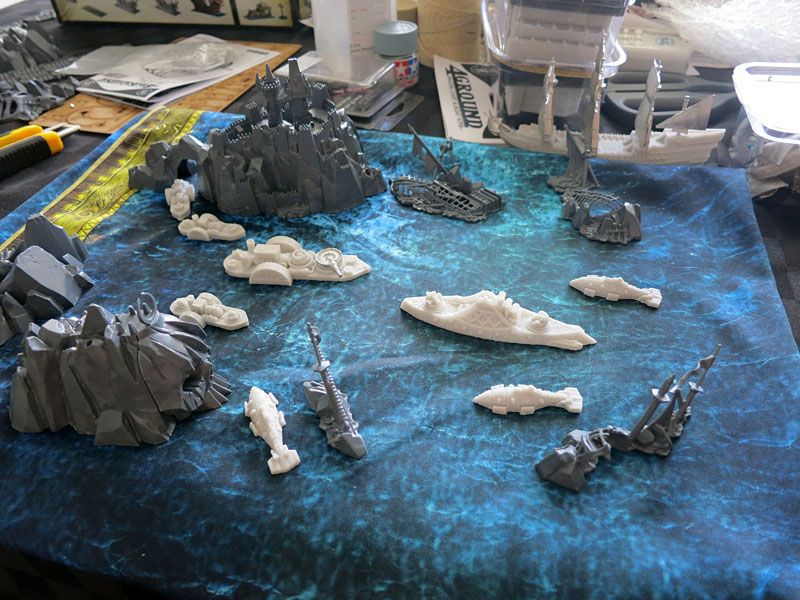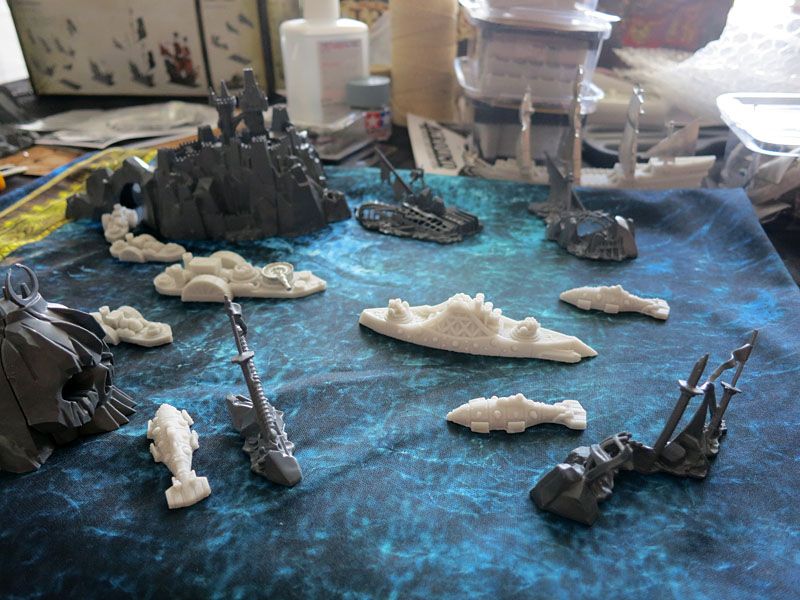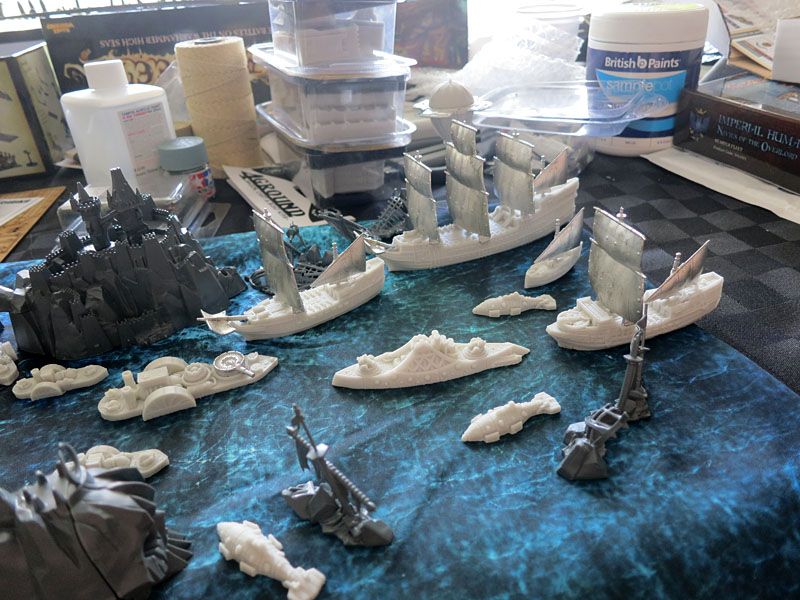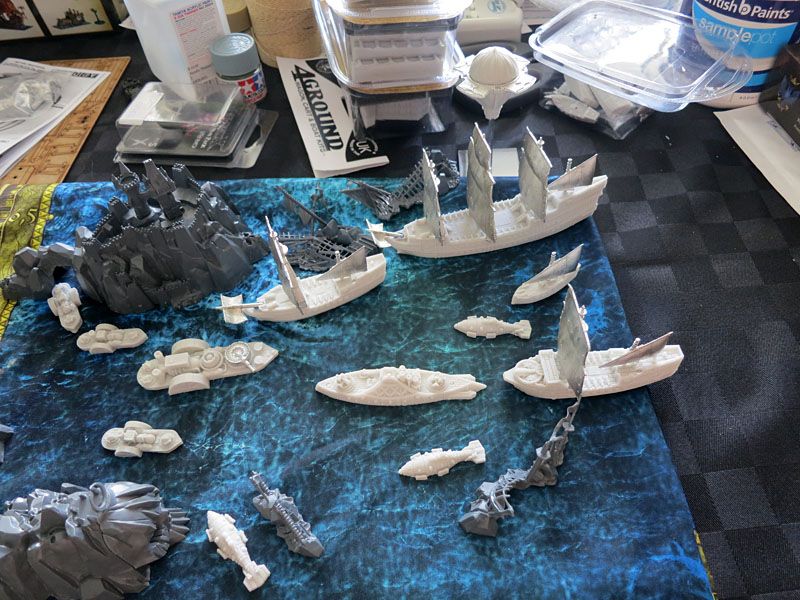 I think the three ranges really mesh together quite well despite the difference in scales. Uncharted Seas is 1/600, Dystopian Wars is 1/1200 and who knows what scale Man o War / Dread Fleet is but I think going by the castle sizes it's close to Dystopian Wars. The ship sizes though are very similar across the ranges and none of them have visible crew so they can blend a fair bit. I'll post up more comparisons after I assemble the Dread Fleet ships.