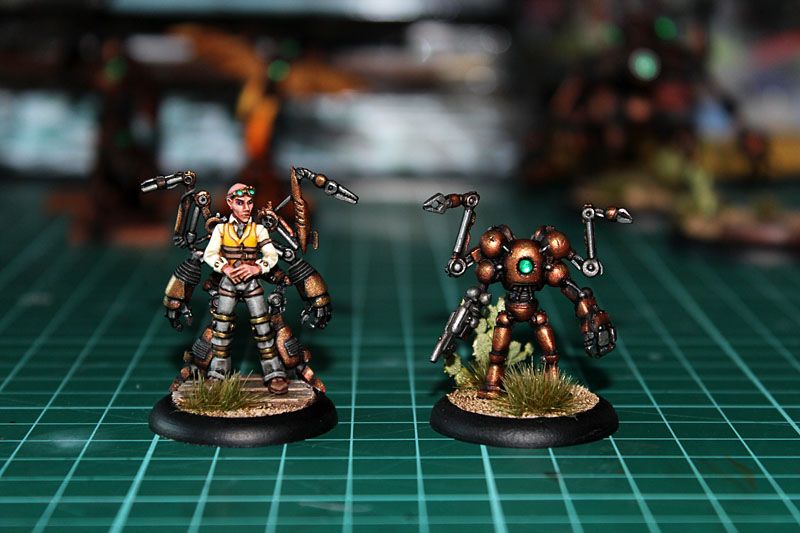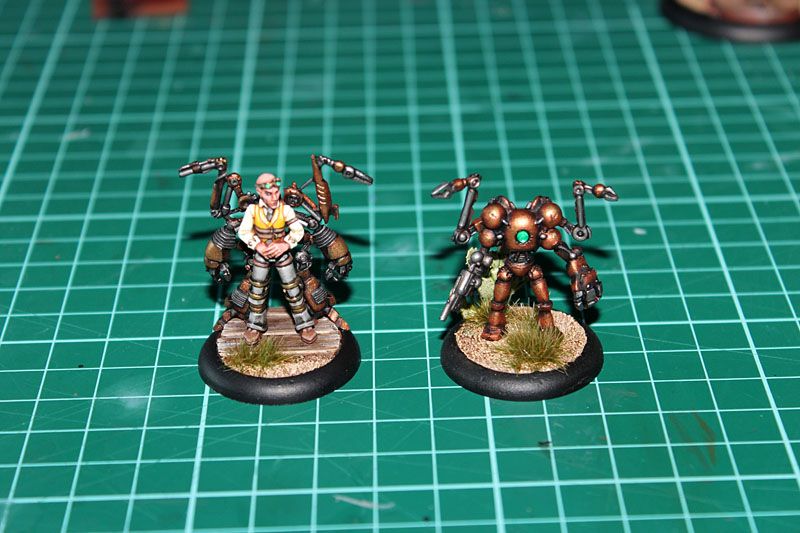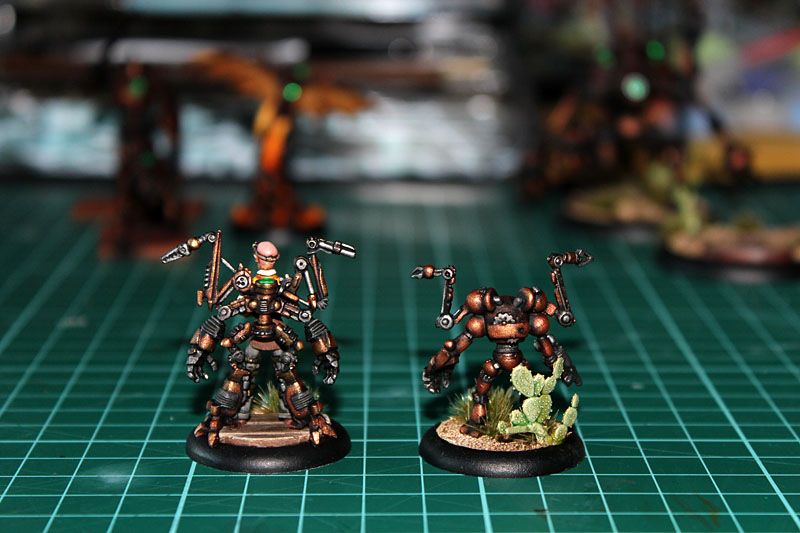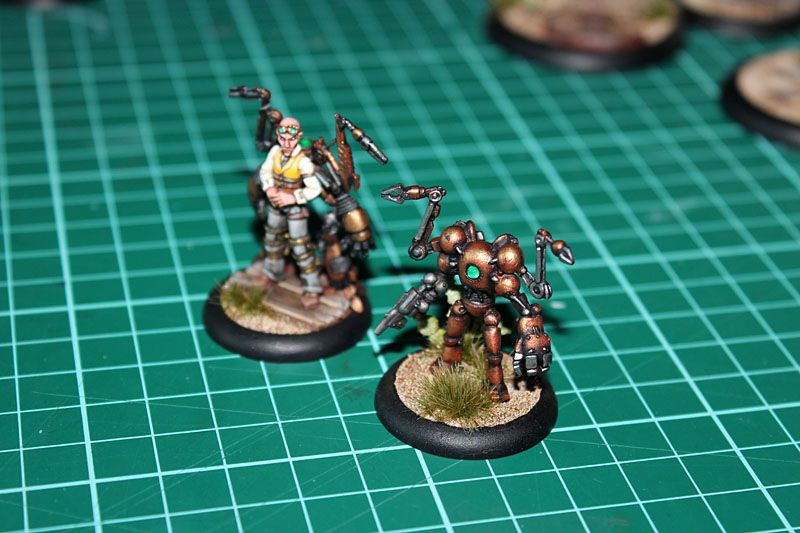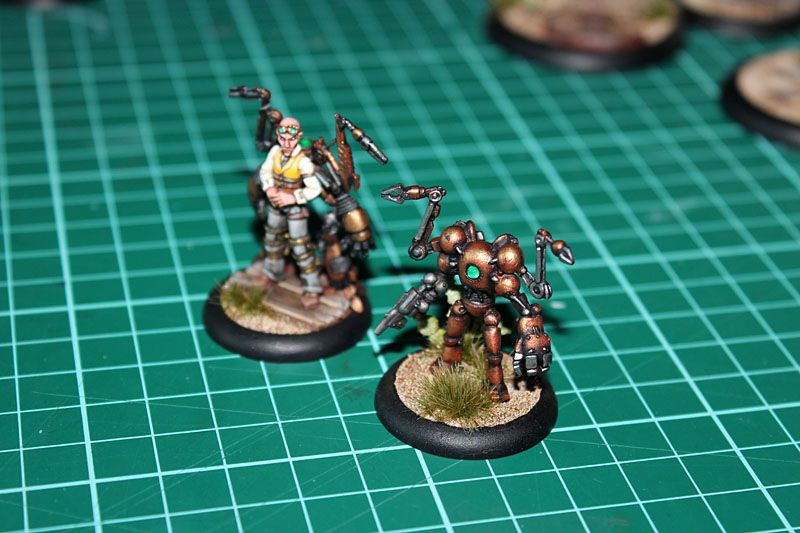 I finished up Hoffman's exo frame on the weekend and attached it to his back and base. I made it a bit brighter than the mostly copper of the other robots so far. I may yet highlight them a touch more.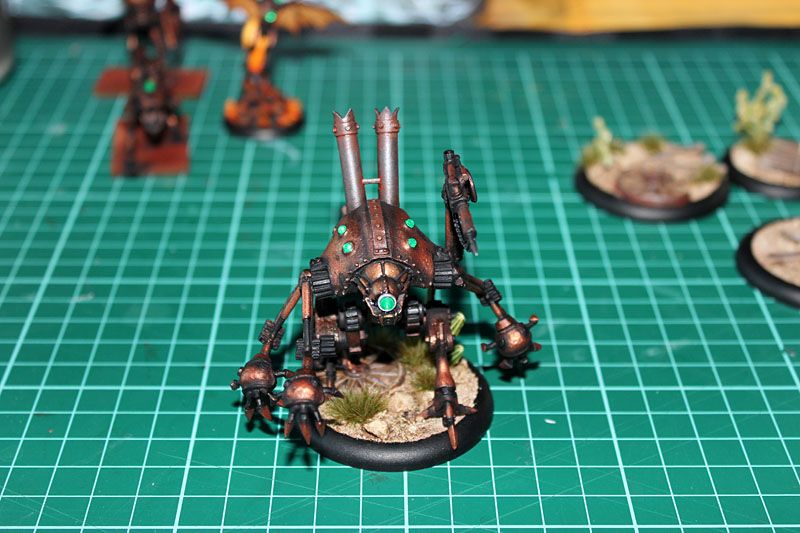 What do you think of having little gems on the ports on his carapace? I'm a bit undecided at the moment so they aren't glued in yet.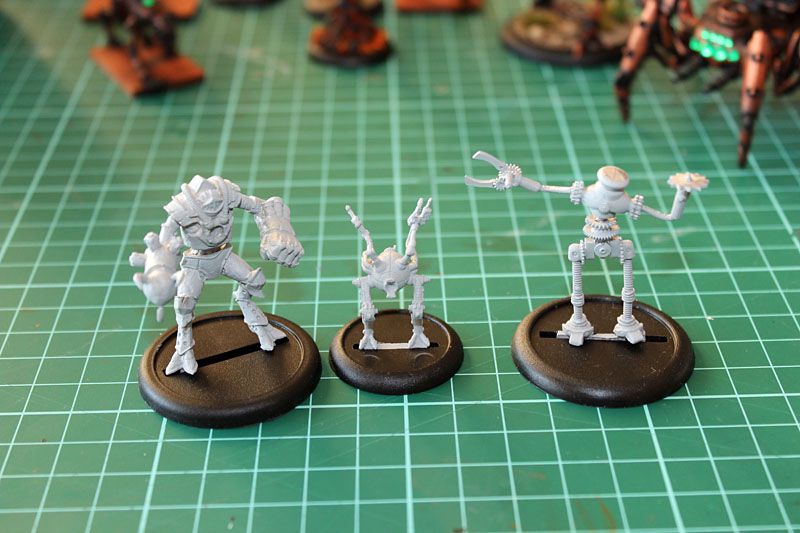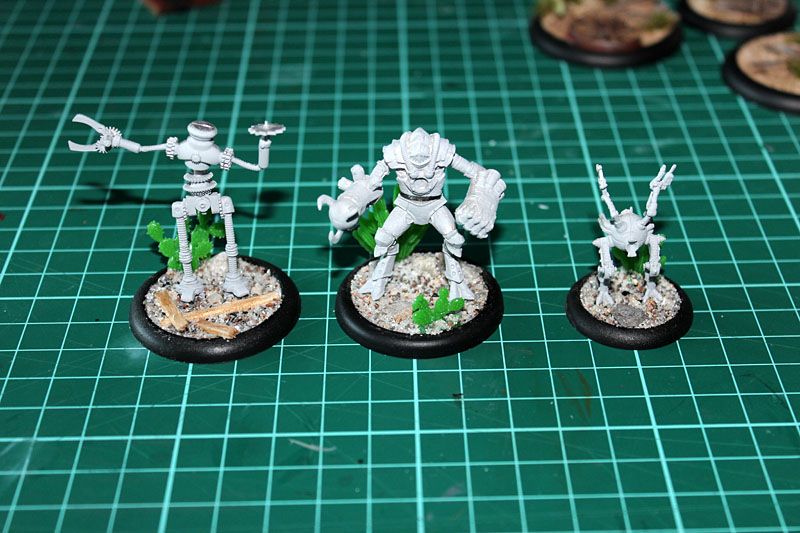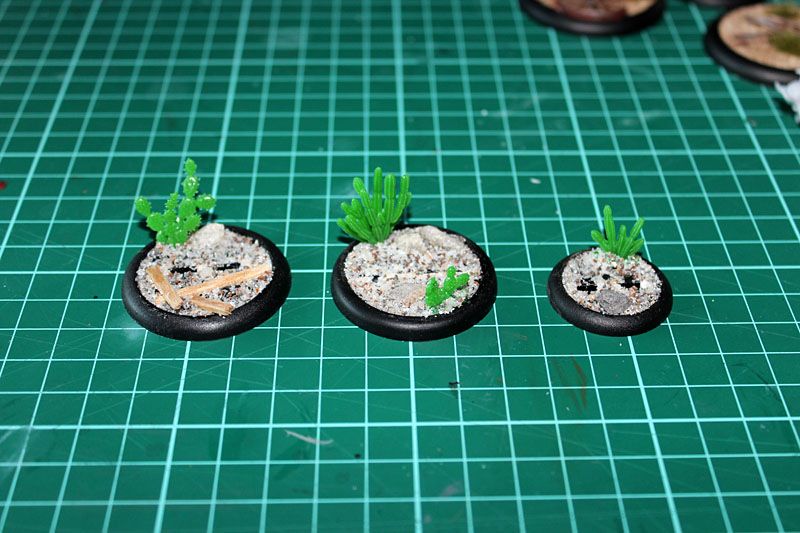 Worked up some basing for these 3 using the same materials as the rest. A few placed rocks, a couple bits of coffee stirrer split in two and some plastic cacti from Pegasus. I'll do a separate post with the stages of painting them up and the colours I used.