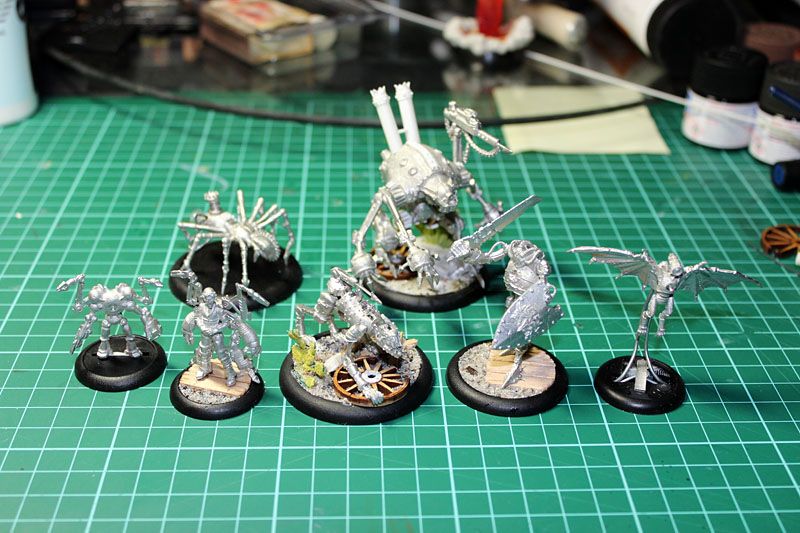 After converting the PeaceKeeper I mostly intended to do up the rest of Hoffman's crew as pretty stock. They seem to be cast in the most bendy metal I've had to work with over the years so I was having a hard enough time cleaning off mold lines while limbs were bending all over the place to really worry about doing interesting stuff. I did however get an idea of doing something interesting with the flying Watcher.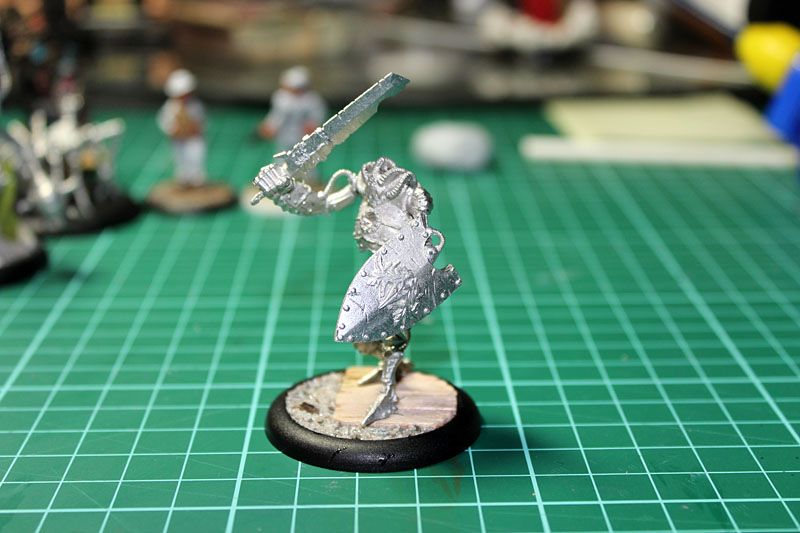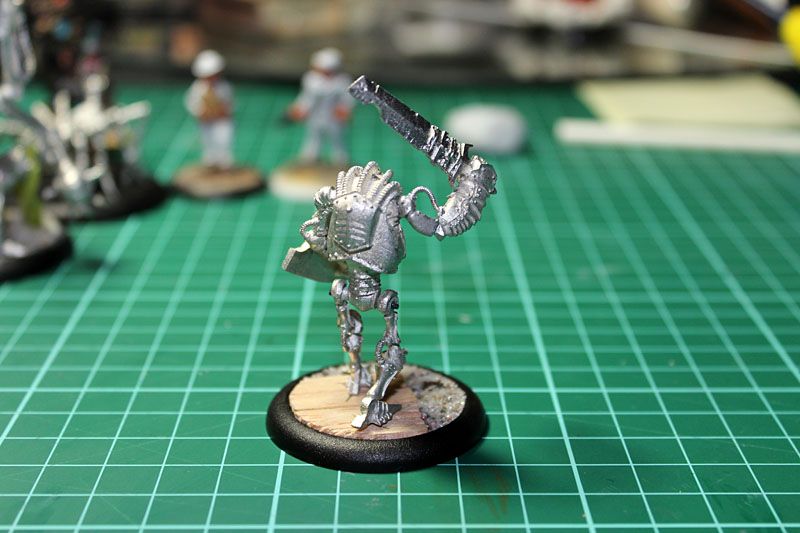 The Guardian got his legs pinned on and down onto a simple bit of decking base made from coffee stirrers. I've also drilled out the chest power gem he had to later put in one of those shiny gems I got for the spider a few posts back.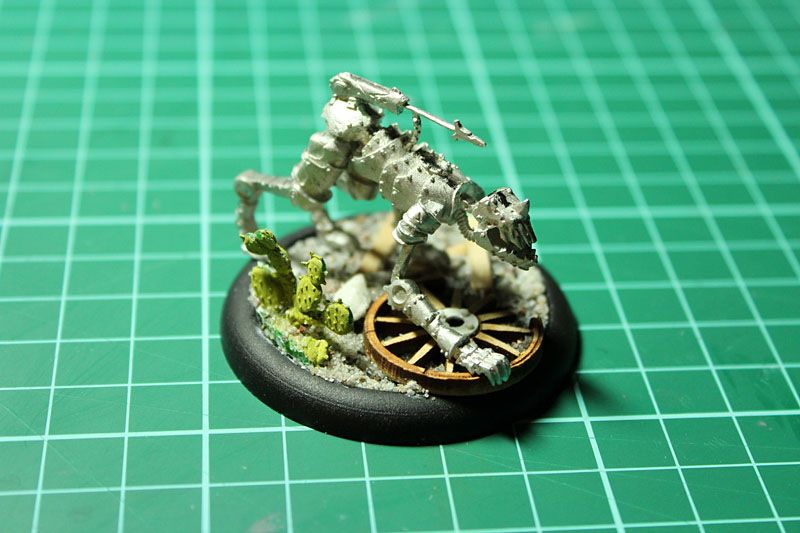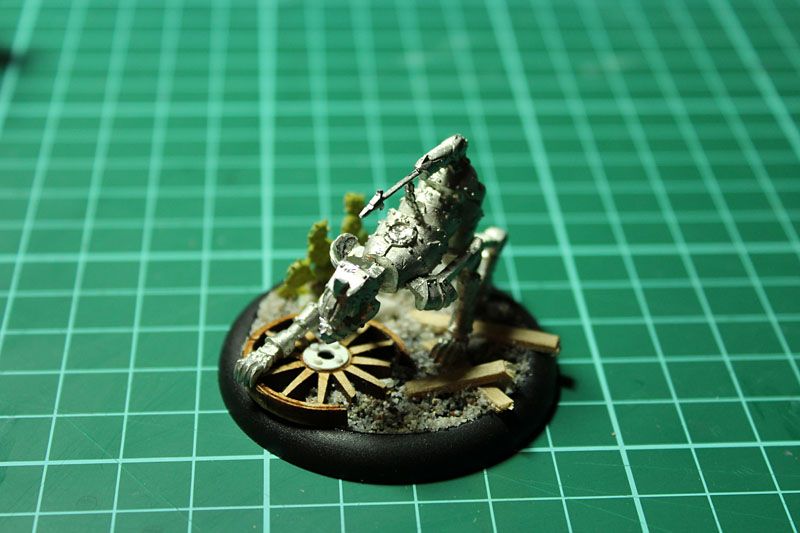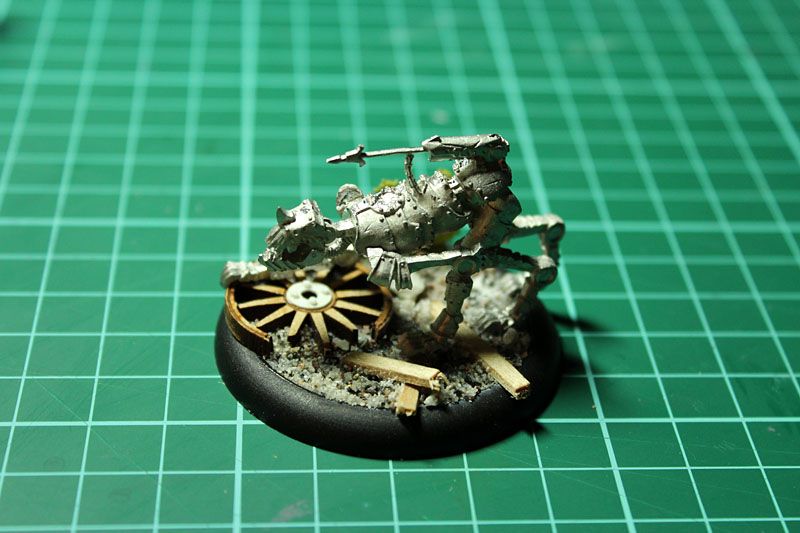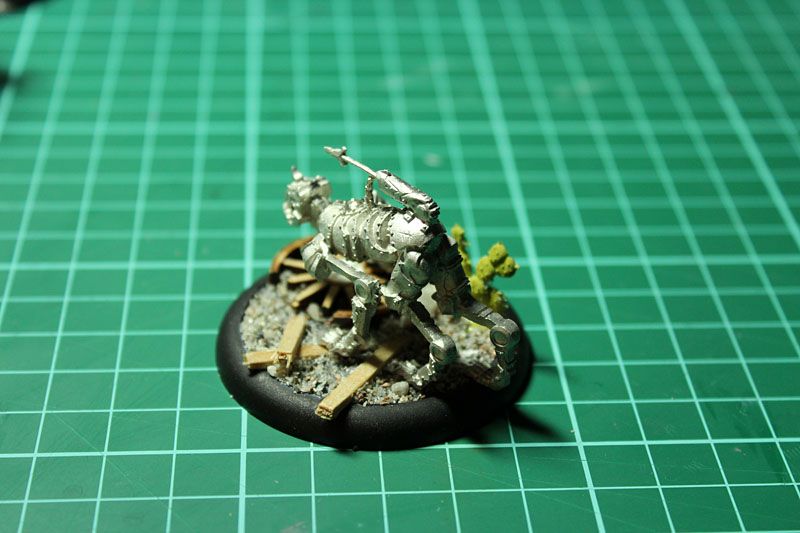 The Hunter was a bit of a pain to assemble, it's open stride does not fit on it's base and I had to do a lot of leg bending to get it to just fit, even then that space is stretched out a bit by adding the wagon wheel at the front for it to perch on. I can't count the number of times it's harpoon has been straightened too. Really wonder if I should have replaced that with a bit of wire and sculpted a new tip. Like the Guardian I've also drilled out the power gem on it's back.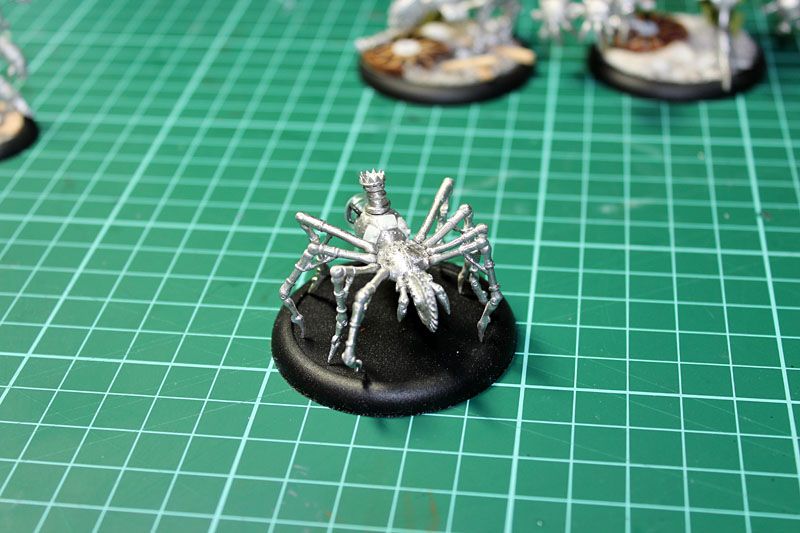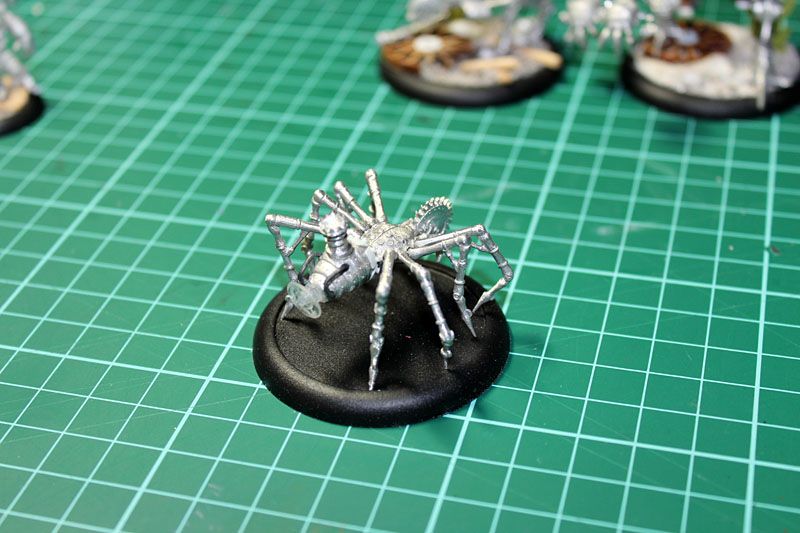 Not really part of Hoffman's crew but it got assembled along with them is the
L
arge Steampunk Arachnid. Did a bit of converting adding some panels and pipes and a valve handle on it's but instead of the weird stinger.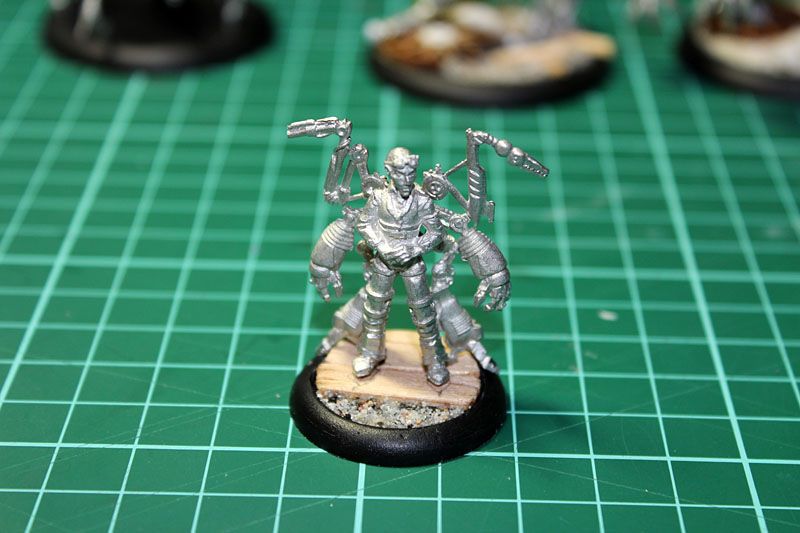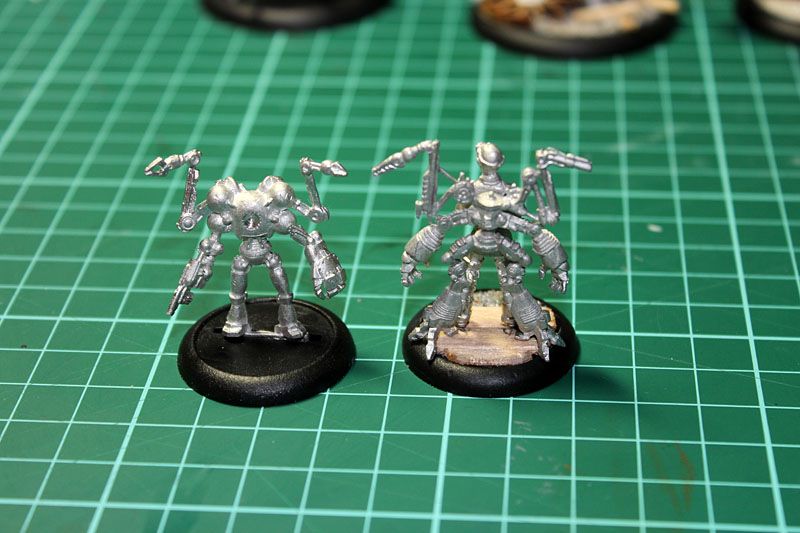 Hoffman and his helper robot have the most incredibly fragile arms on their back. After taking these photos I ended up gluing bits of wire onto the sides of them to stop them bending and twisting constantly. I'll update the pics later showing what I mean. Something I'm unsure of with Hoffman is whether he is supposed to be suspended in the air a bit by his robot harness. It's confusing because the miniature tab is under his feet and they are sculpted flat but the harness attached properly lifts him several mm off the base. In the end I added a bit of decking under his feet and bent the toes of the robot feet down to touch the rim of the plastic base. It's a bit odd like this but it'll hold securely when I glue it down.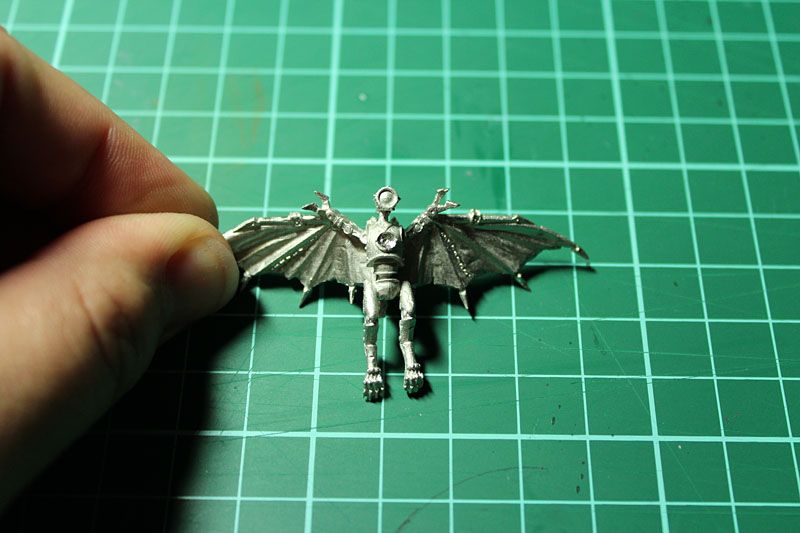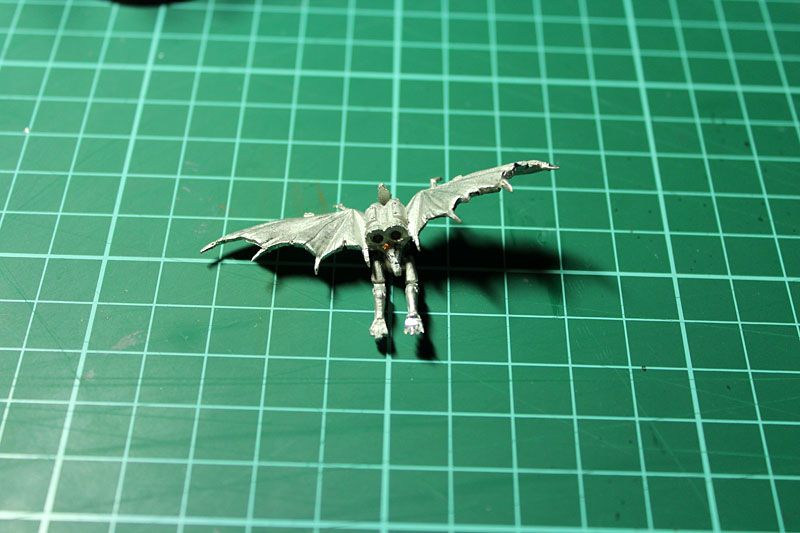 Now the reason for that Rocket Man title. The Watcher is an odd fragile looking thing that most people base stuck to the side of some bit of terrain on it's base, be it a tall rock or a lampost or archway or something. Instead I wanted to try and make a rocket blast coming out of it's jet pack on it's back. I got inspired by the rocket blast special effect addons that Shawn Lux sculpted for Armorcast. I didn't have any on hand so decided to make my own.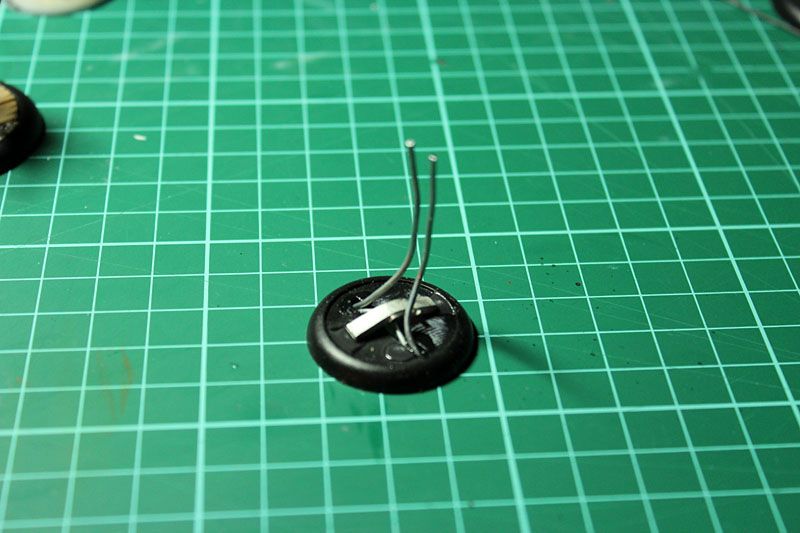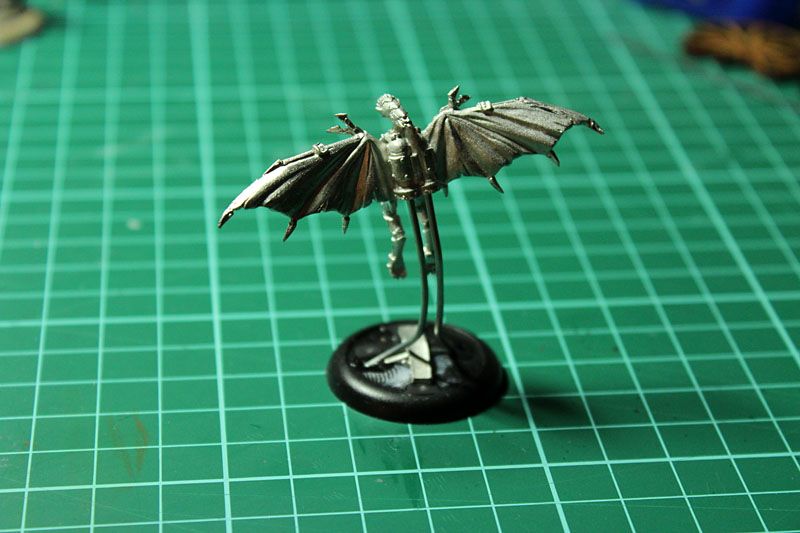 the start of the base is just a bit of bent wire glued into the tab of the base that goes into holes drilled into the bottom of the jet pack.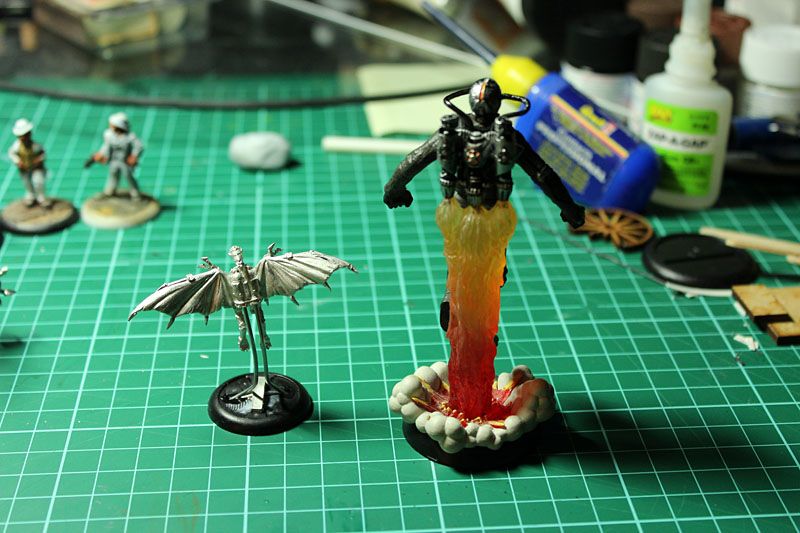 a bit more inspiration to give you an idea of what I'm doing. The figure is from Dark Void (a kinda OK game with a very Rocketeer vs Aliens thing going on)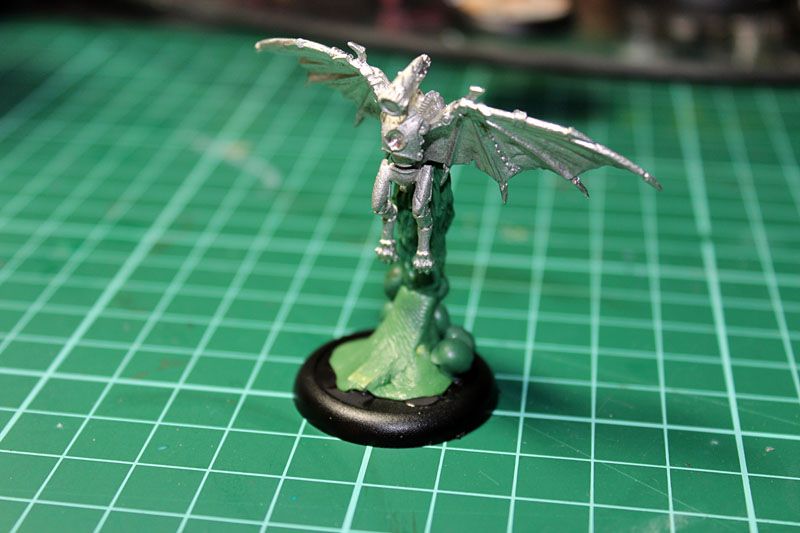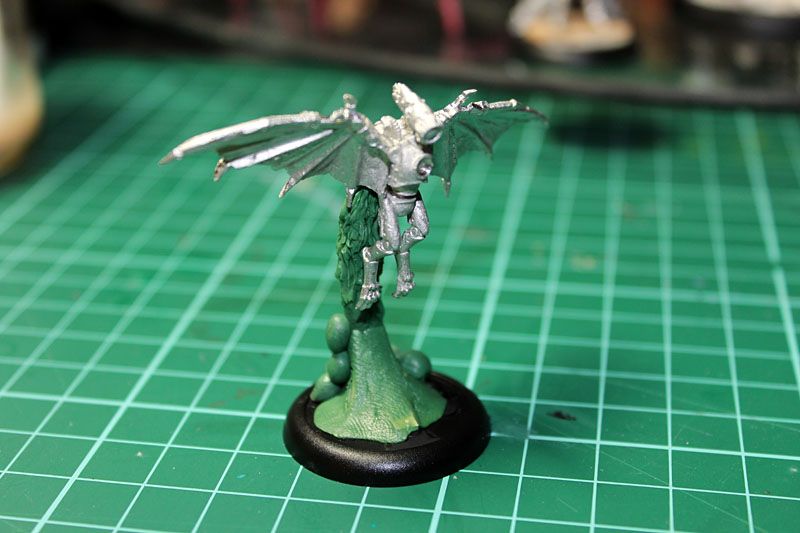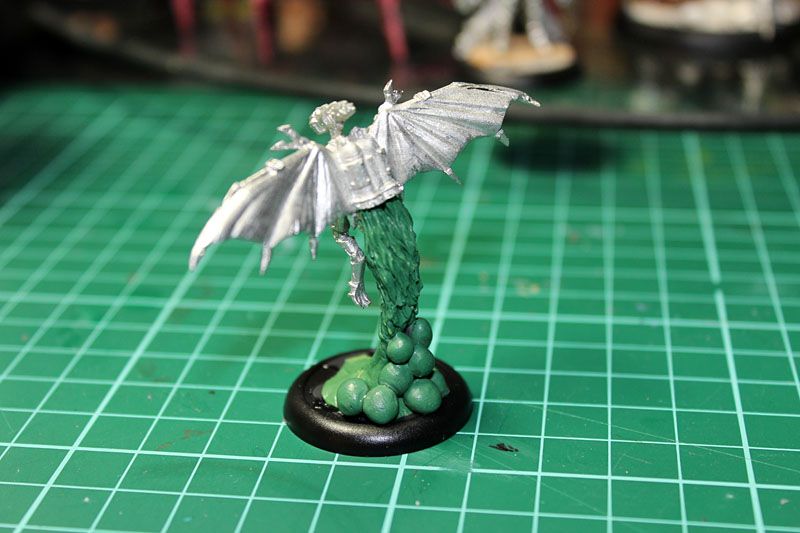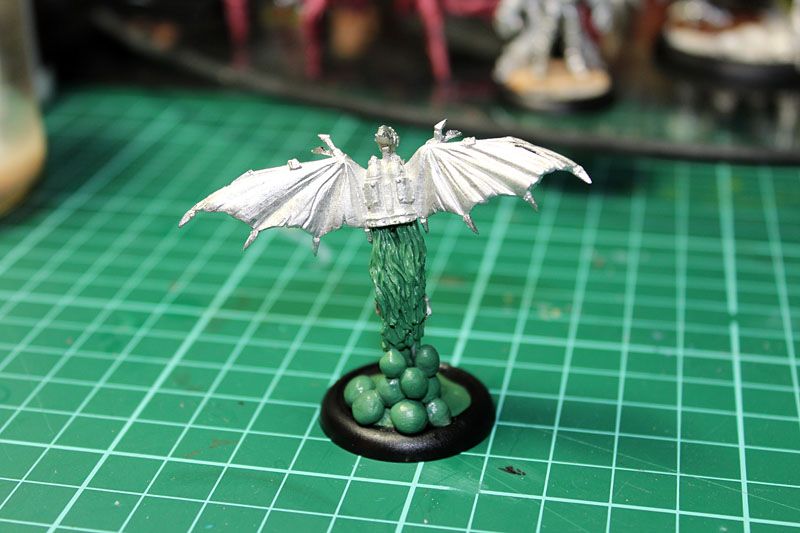 I got this far on the 1st night of sculpting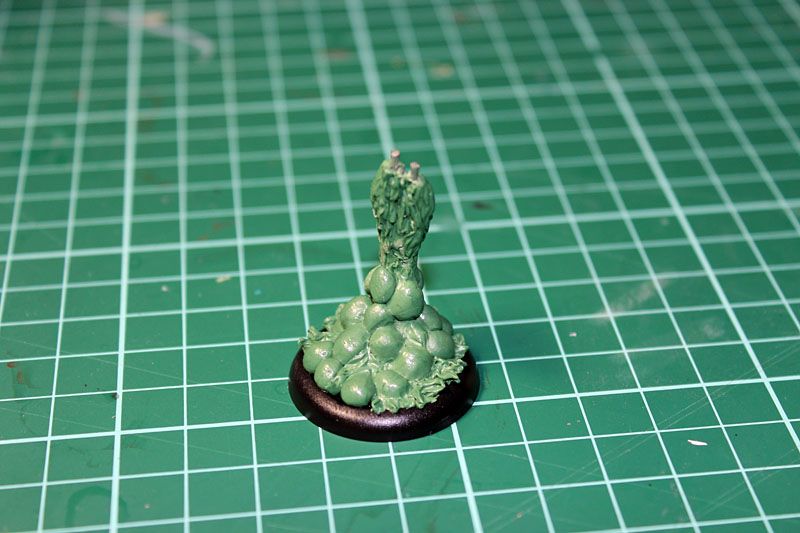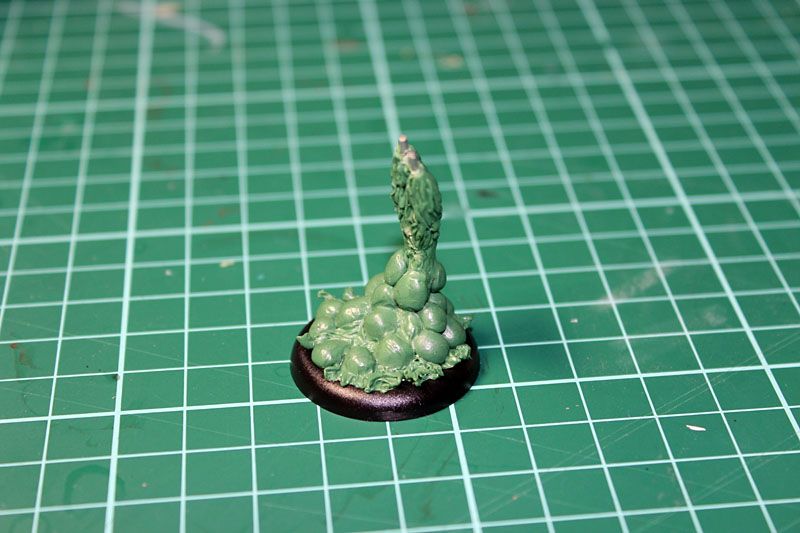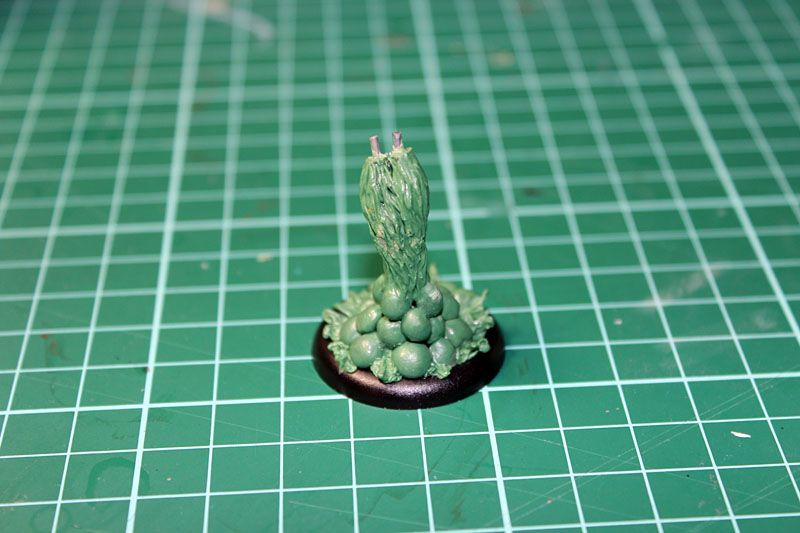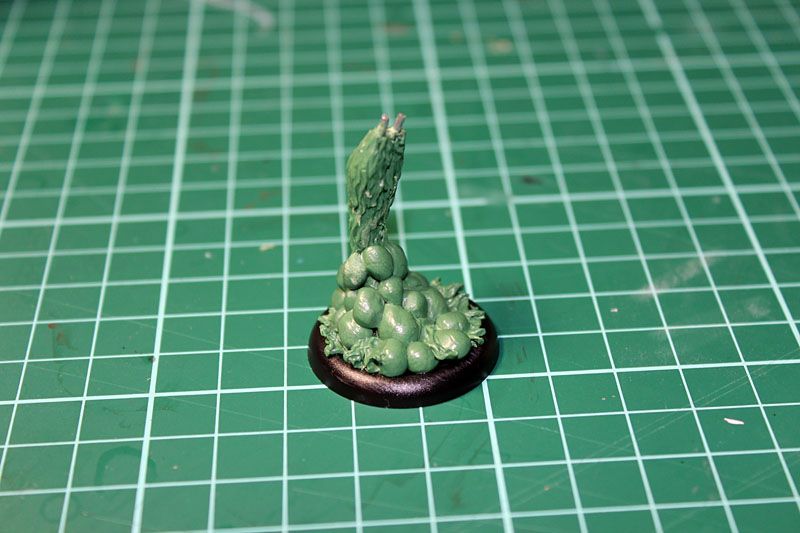 and the 2nd night I cut back a bit of my flames to shape them better then added a pile more green stuff billowing smoke plus bits of flame poking out all over the place at the edges plus gave a bit more shape at the top of the flames.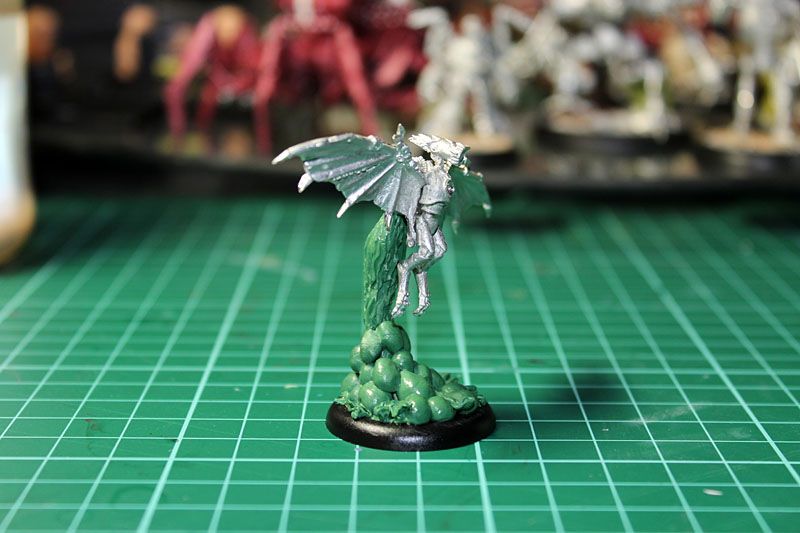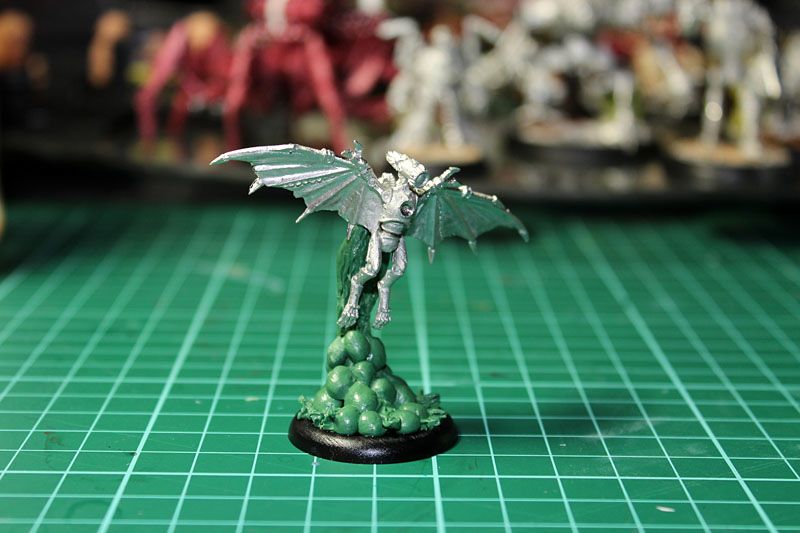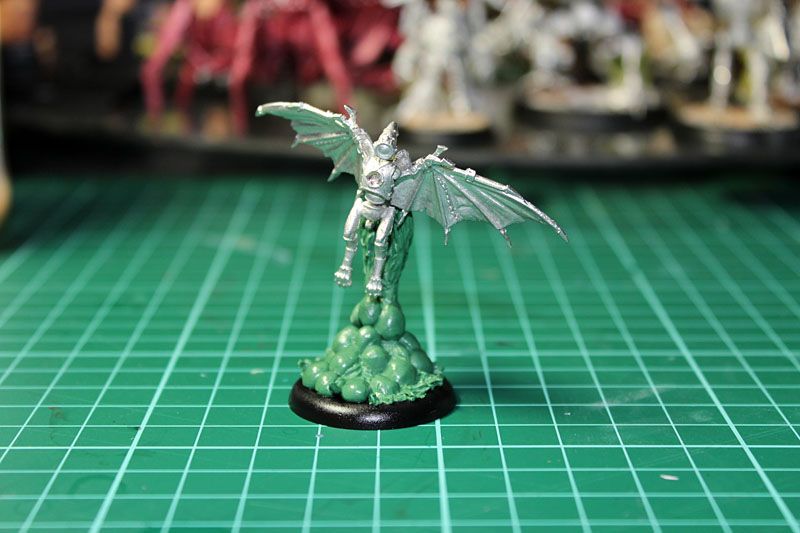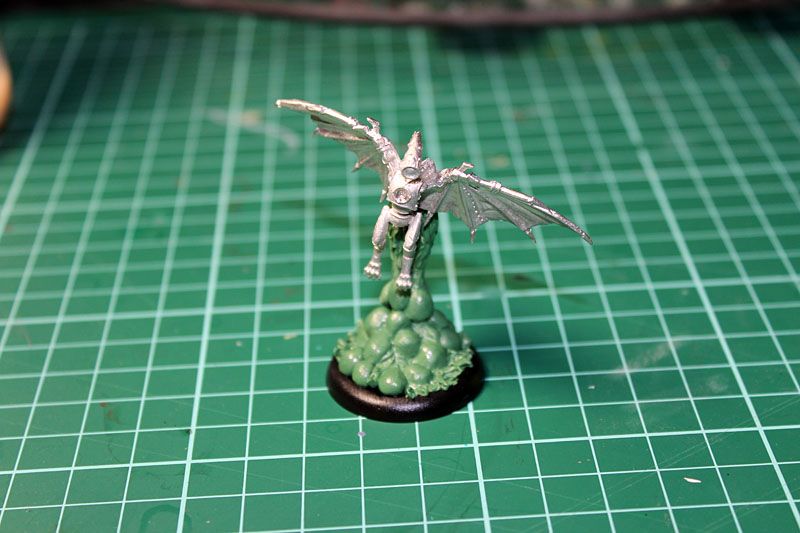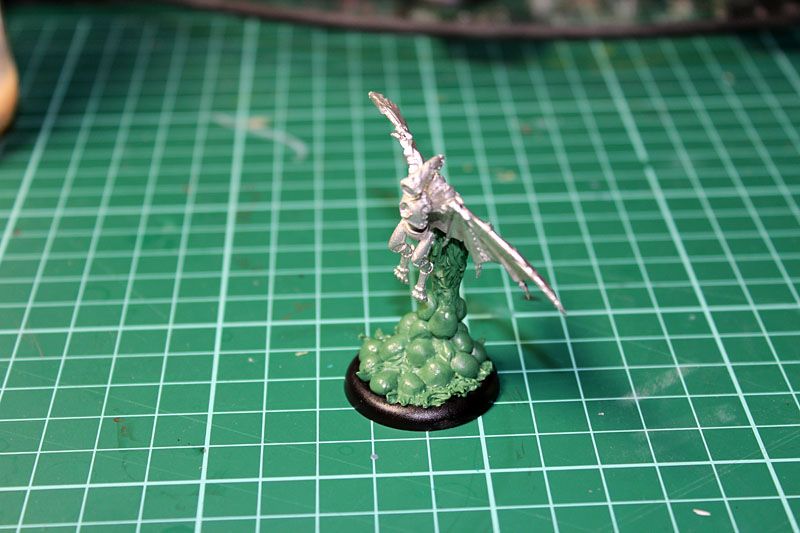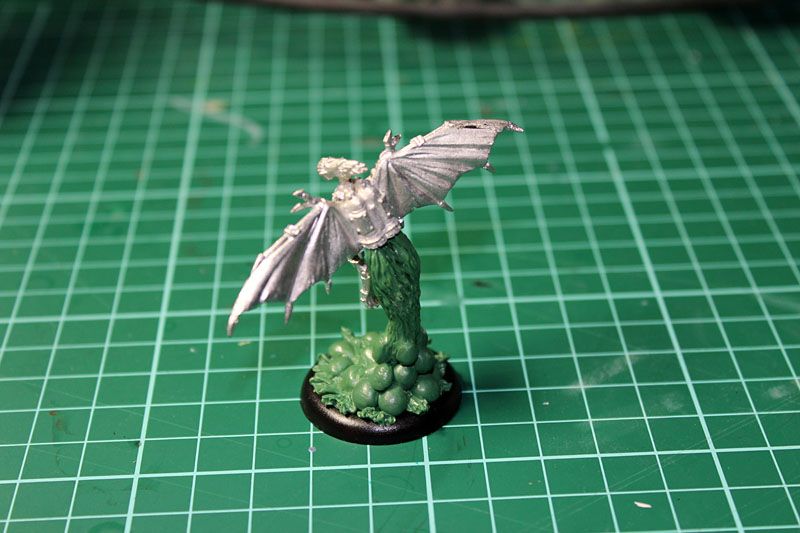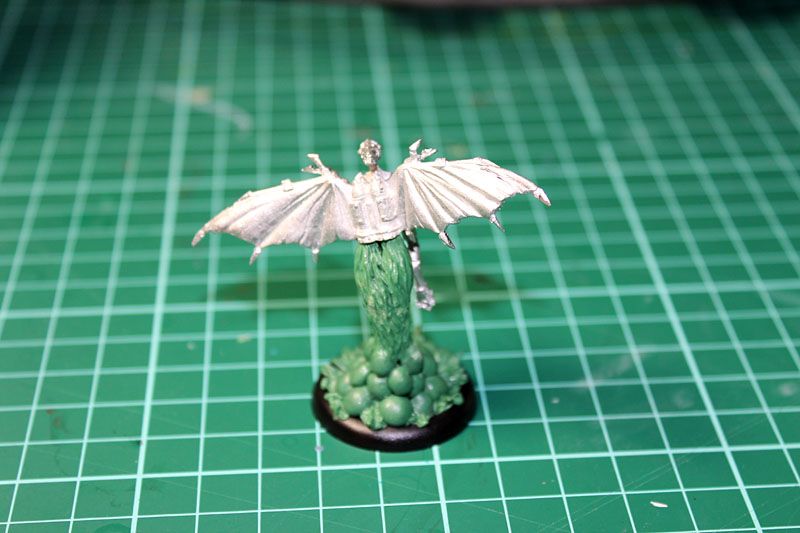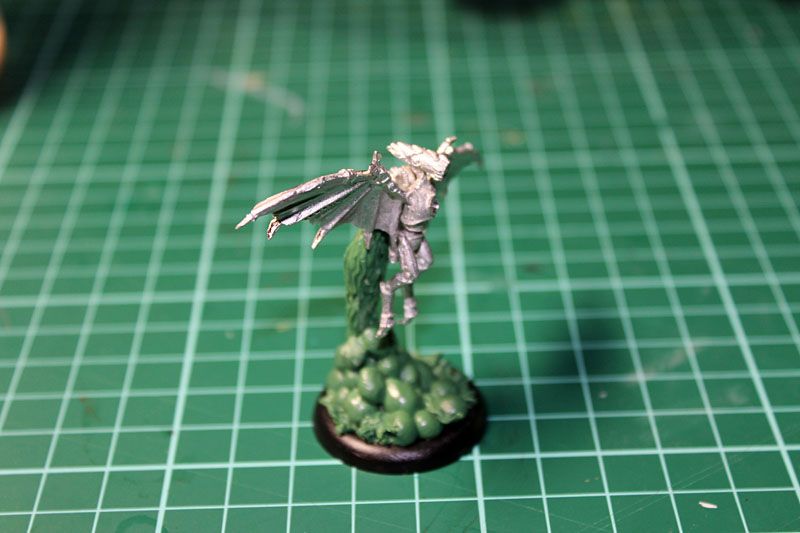 Pretty happy with the result. Hopefully it paints up well.
Now I just need to base up the Mechanical Attendant and maybe buy a Mobile Toolkit or a Warden.