The unusual plastic kit I mentioned in my last post was a mechanical kit of a Strandbeest.... what in hell is a Strandbeest you will likely be asking yourself. Let Adam Savage explain in the video that made me go searching eBay for a kit
Strandbeests are the creation of artist Theo Jansen
, they're very weird but also quite cool. The fact I really like multi legged walkers made me want to build one so I found one kit at
around the $20 mark
amongst the the $80-90 ones. Turns out it didn't have the magazine with it but did have instructions in engrish which at least made life easier to make sense of it.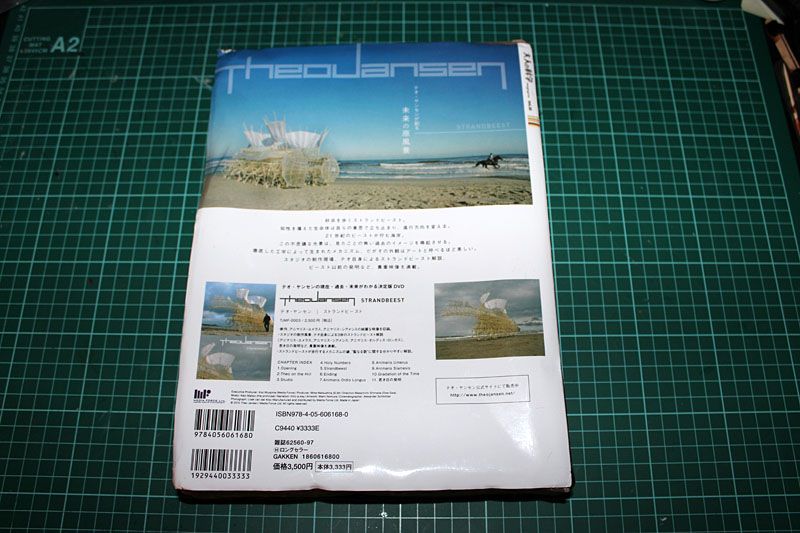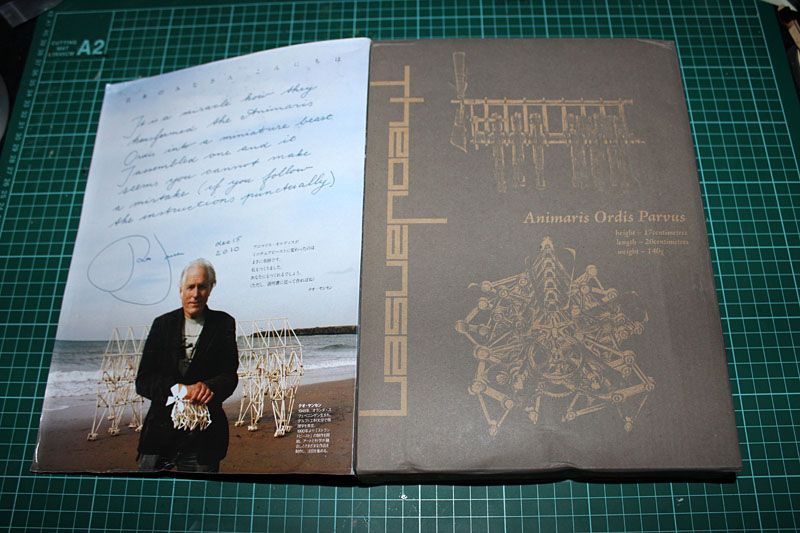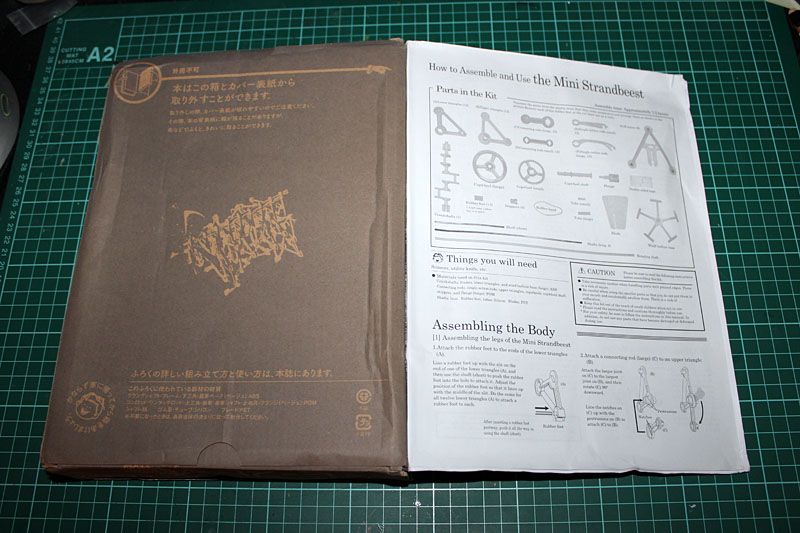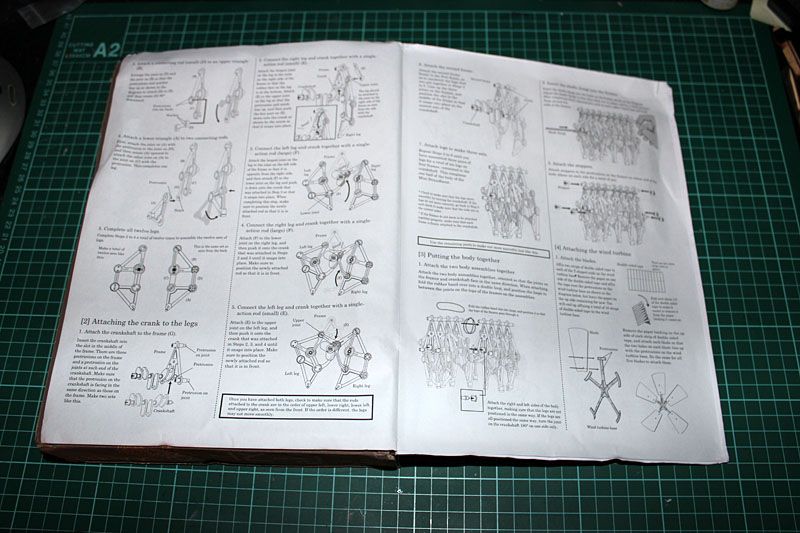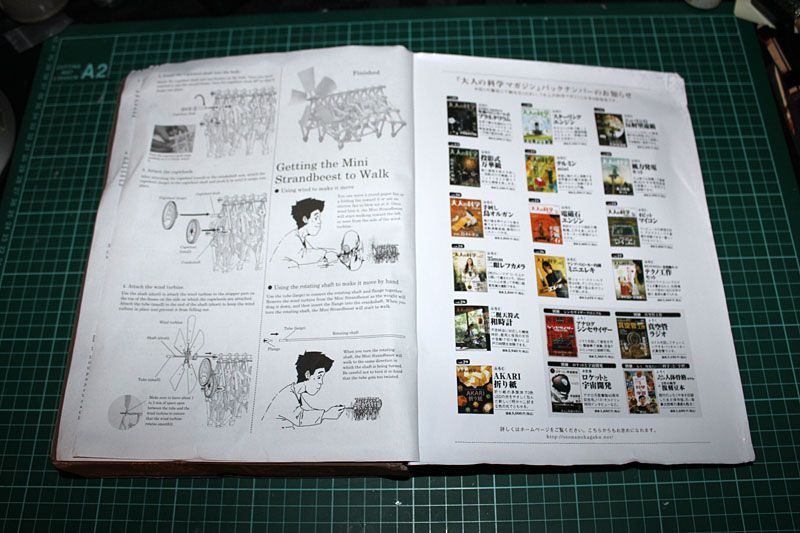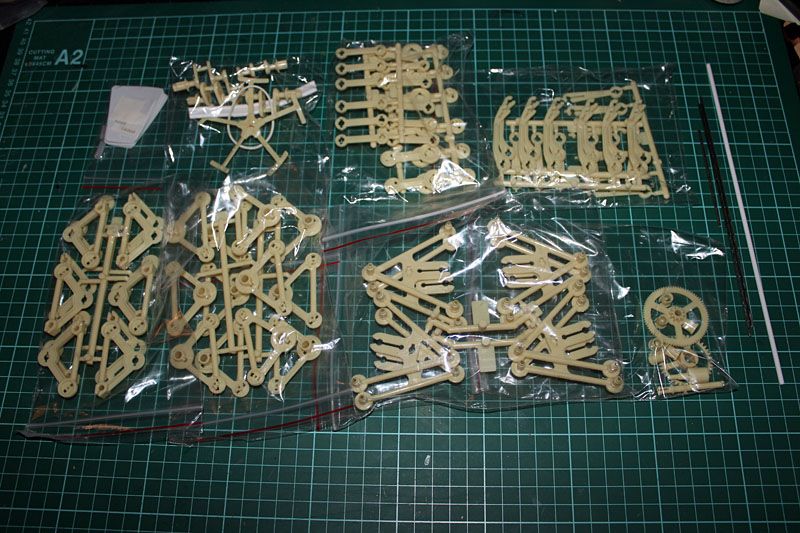 At this point you may well be thinking OMG WTH etc. I took my time clipping off all the parts and cleaning of the snip bits while watching Game of Thrones.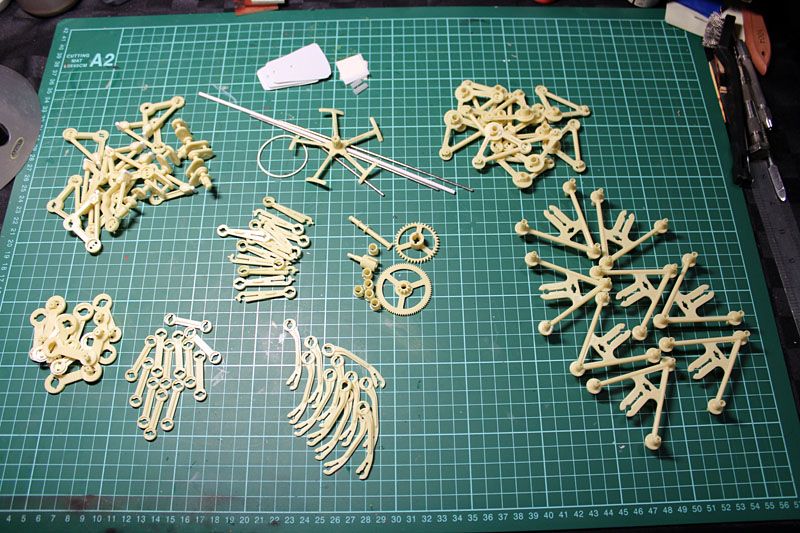 All the parts neatly layed out of "knolled" as Adam Savage says.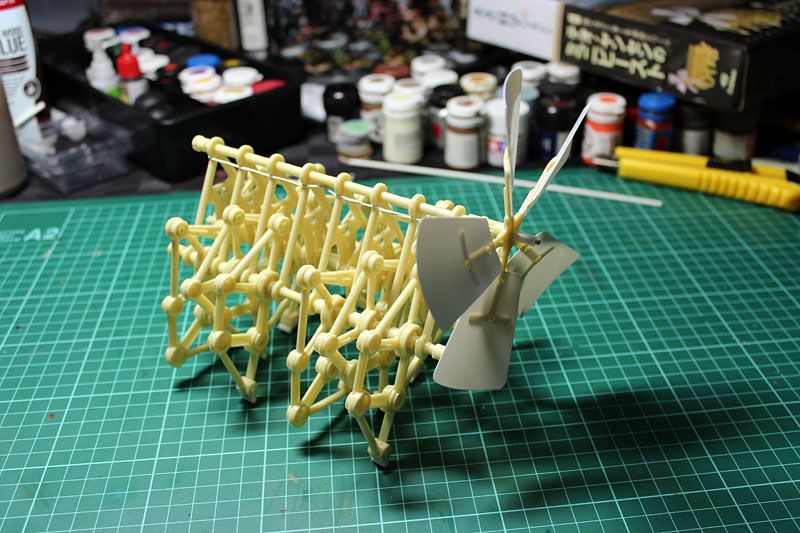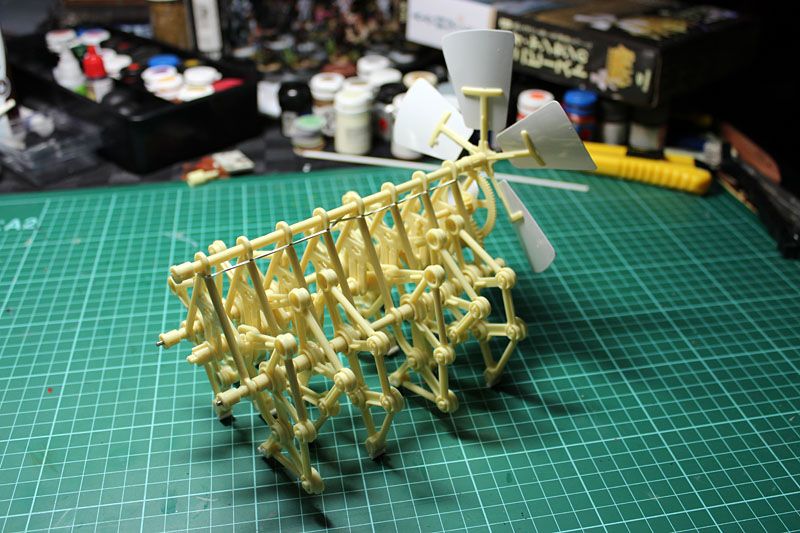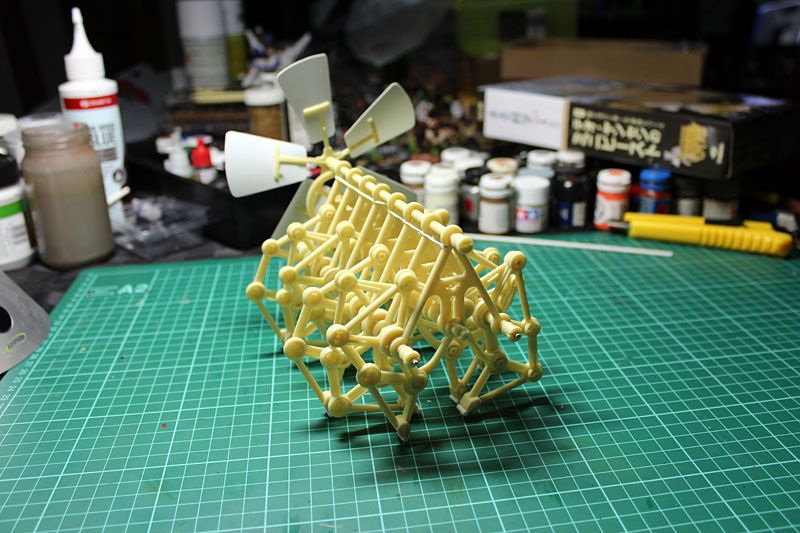 After about a half hour or so construction after some confusion at the construction of the 1st pair of legs it went together incredibly fast. It's a really idiot proof kit in that the joints can only be built the correct way. It's just at the bit where they connect to the crank shaft that gets a bit confusing if you don't reread the instructions for that one stage.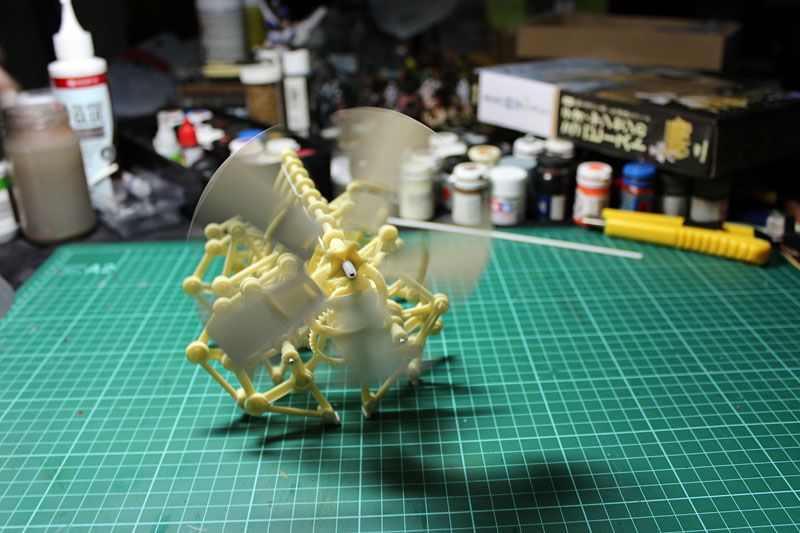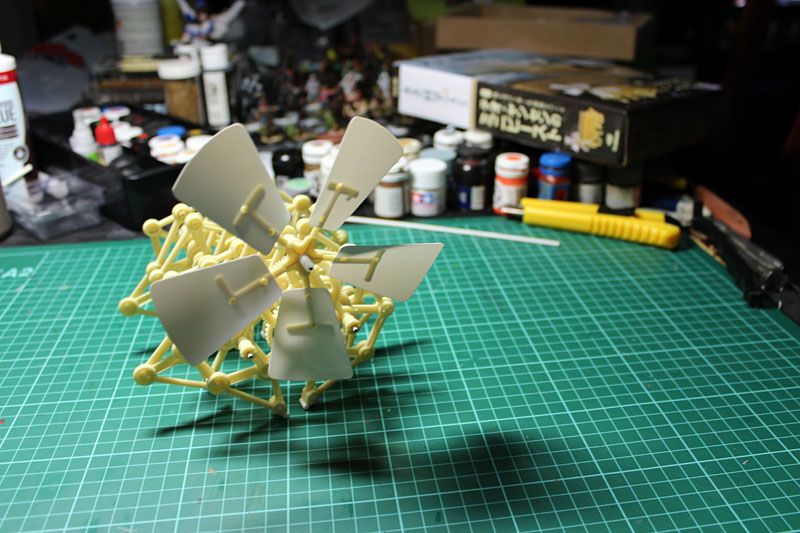 IT'S ALIVE!!!!
It walks very well as it strides sideways across your desk.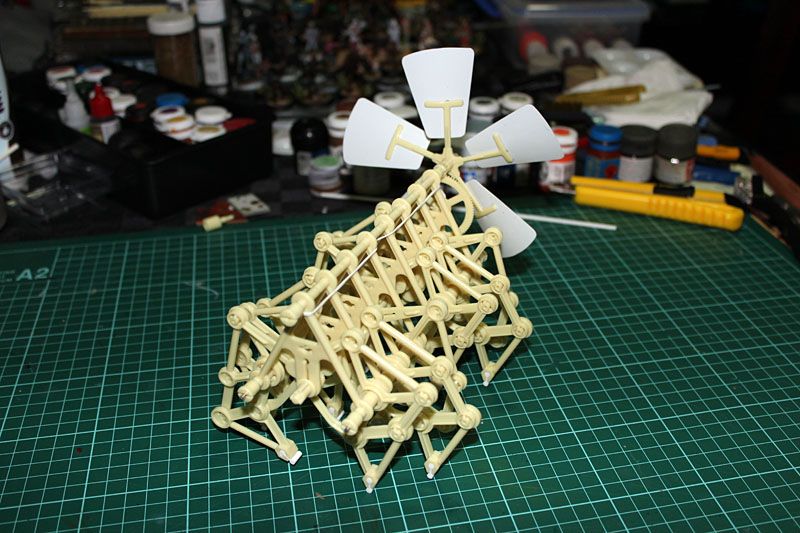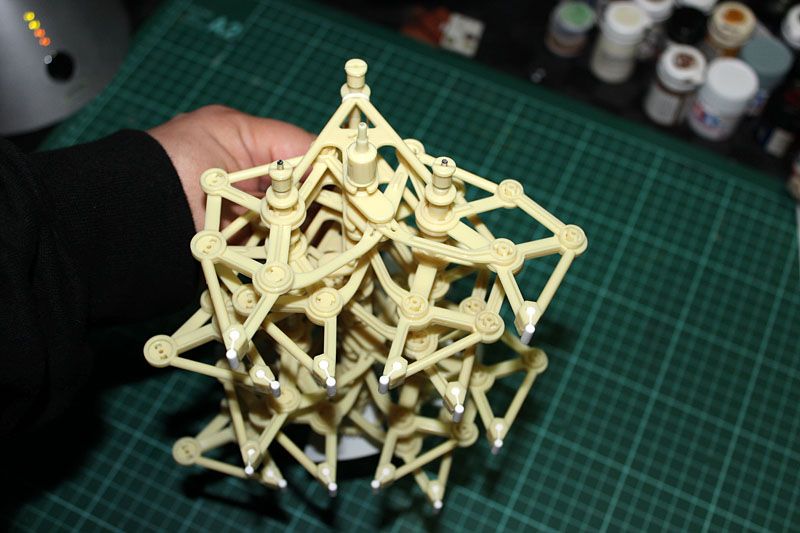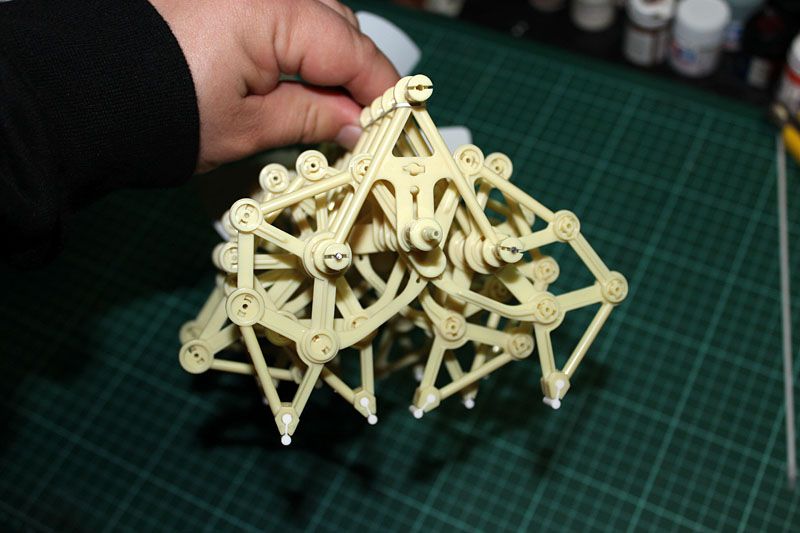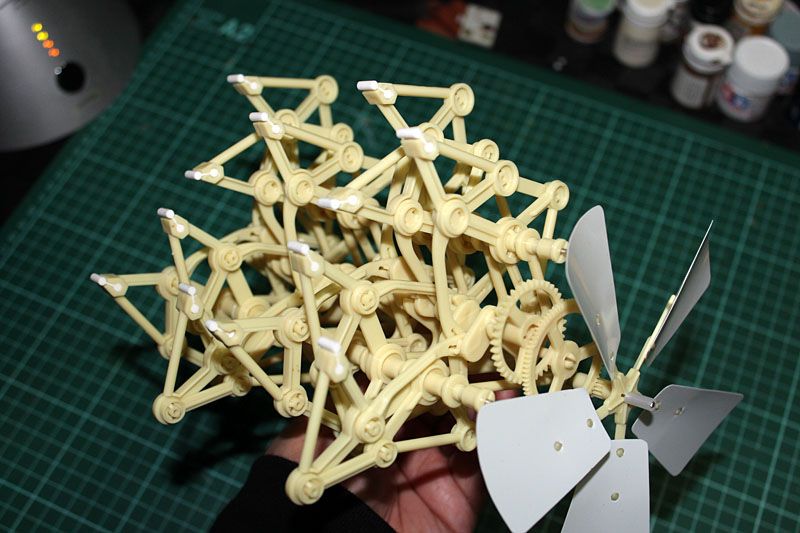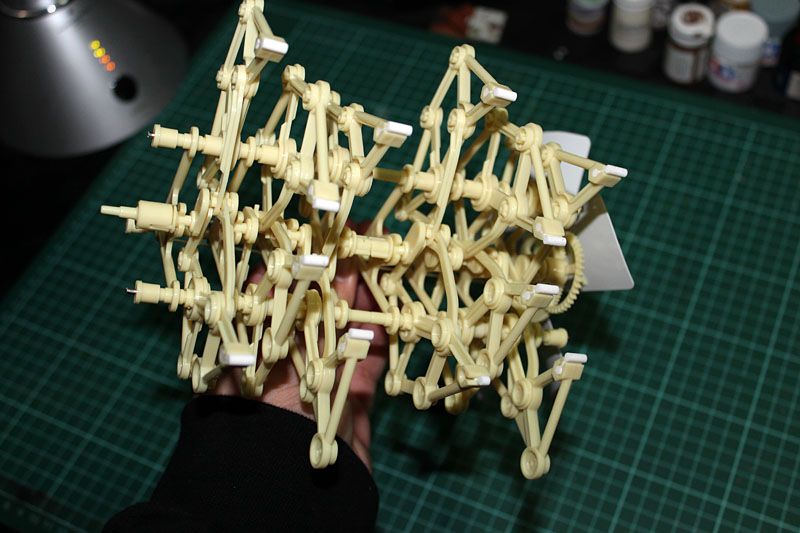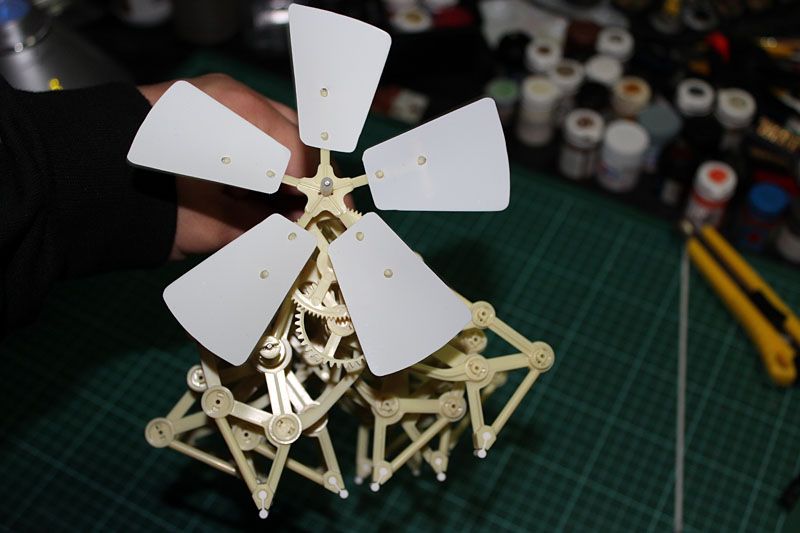 It's just such a bizarre complicated looking thing but it walks so gracefully that it doesn't look mechanical as it does it. I'll shoot some video later.